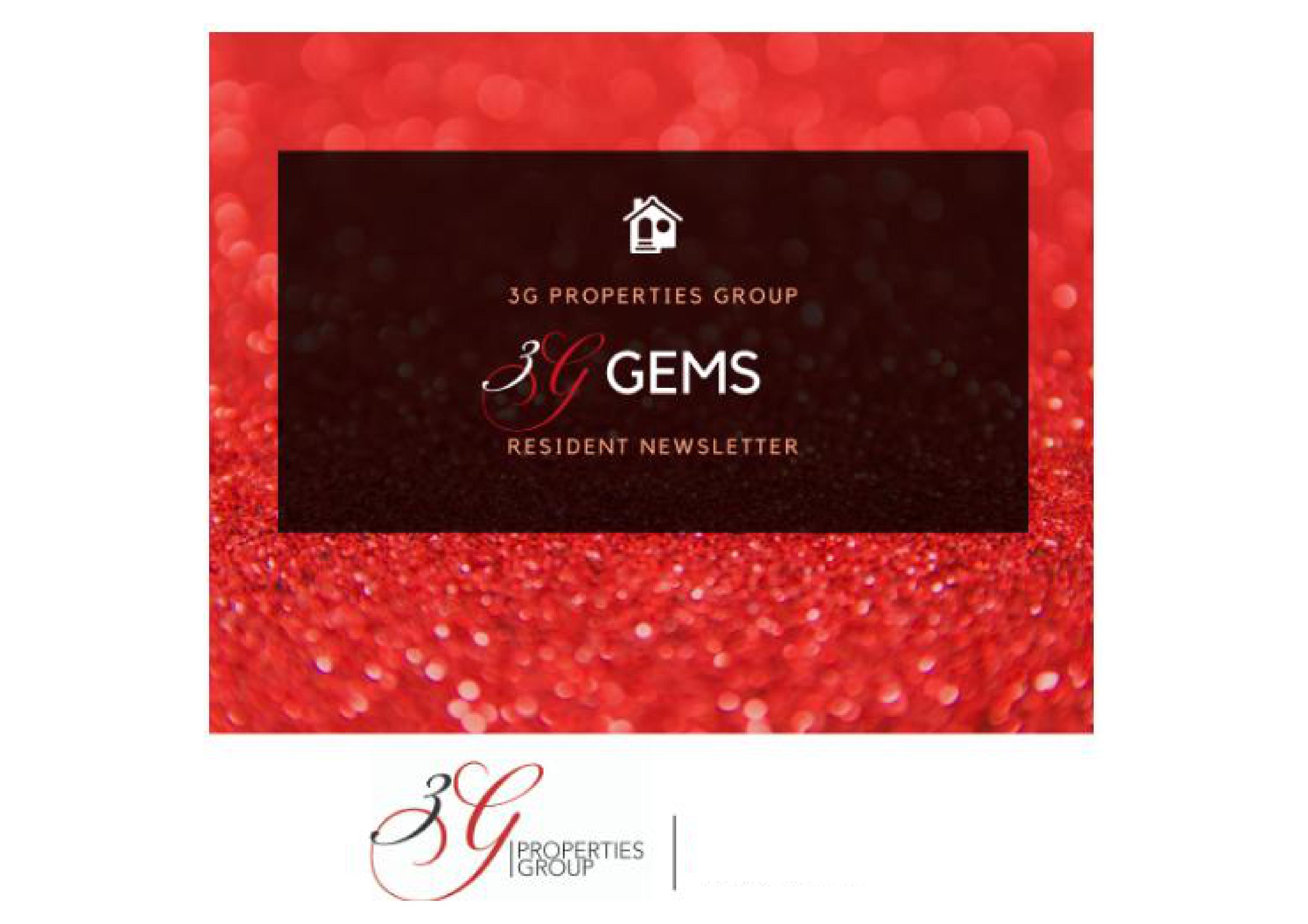 Tenant Newsletter
October 2023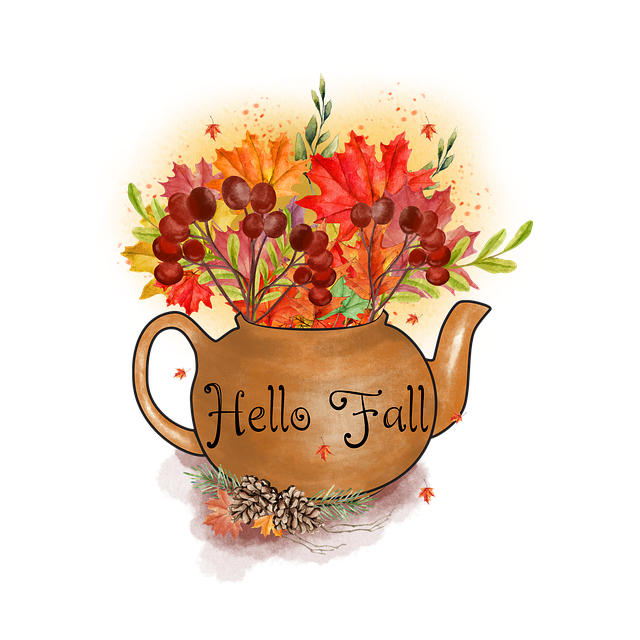 October is the month when the smallest breeze gives us a shower of autumn leaves, bonfires and pumpkins. Leaves sailing down - October is red and golden brown.
---
Check Yourself: 7 Home Maintenance Tasks You Should Tackle in October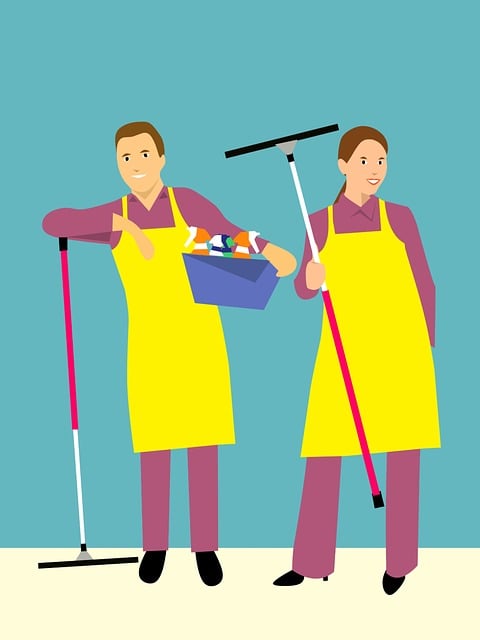 1. Clean your dryer vents
This one's a lot more serious than it sounds. Excess lint can dramatically increase the risk of fire.
2. Store your yard furniture
The fastest way to make your outdoor furniture look faded is to leave it out in the elements. Store your grill, deck chairs, and outdoor set in a shed or garage.
Shortcut: If you don't have the storage space, invest in durable covers for your furniture to protect it from snow and rain.
3. Stow that hose
When it begins to get cold, it's a good idea to drain and store your garden hose before temps start significantly dropping. Hoses with water in them can freeze and burst. You can also shut off your sprinkler system once the weather turns cold.
4. Do a 'fall cleaning'
Open those windows up wide and do a thorough fall cleaning of your home that includes dusting areas, like ceiling fans and ceiling corners.
DIY: Wash your draperies, dust your blinds, remove your window screens, and wash the windows inside and out.
5. Feed and seed your lawn
After a long and hot summer, your lawn could probably use a bit of extra TLC, and seeding is proven to be the most effective way to repair damage.
Plus, by seeding now—before the first frost of the season—you can allow seeds to begin taking root in the soil and get a jump on spring growth.
---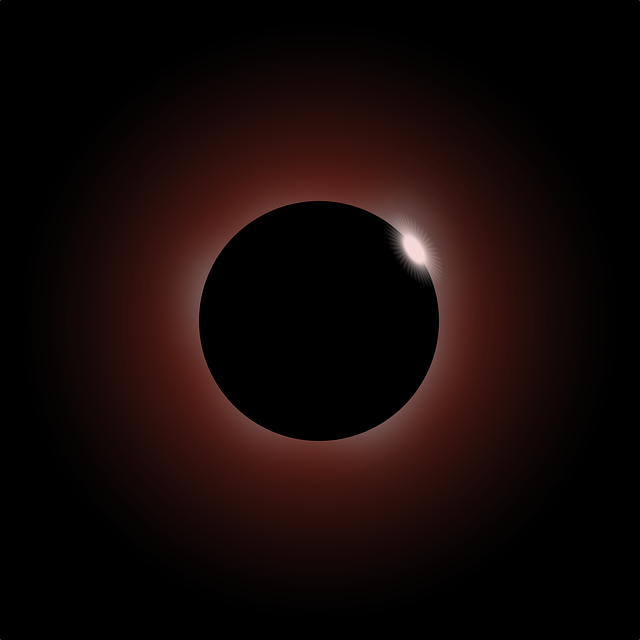 Eclipse Path of Annular Solar Eclipse on 14 October 2023
Eclipse Path of Annular Solar Eclipse on 14 October 2023 (timeanddate.com)
A solar eclipse occurs when the Moon passes between Earth and the Sun, thereby obscuring the view of the Sun from a small part of the Earth, totally or partially. Such an alignment occurs approximately every six months, during the eclipse season in its new moon phase, when the Moon's orbital plane is closest to the plane of the Earth's orbit.[1] In a total eclipse, the disk of the Sun is fully obscured by the Moon. In partial and annular eclipses, only part of the Sun is obscured. Unlike a lunar eclipse, which may be viewed from anywhere on the night side of Earth, a solar eclipse can only be viewed from a relatively small area of the world. As such, although total solar eclipses occur somewhere on Earth every 18 months on average, they recur at any given place only once every 360 to 410 years.
---
October 26th
National Pumpkin Day!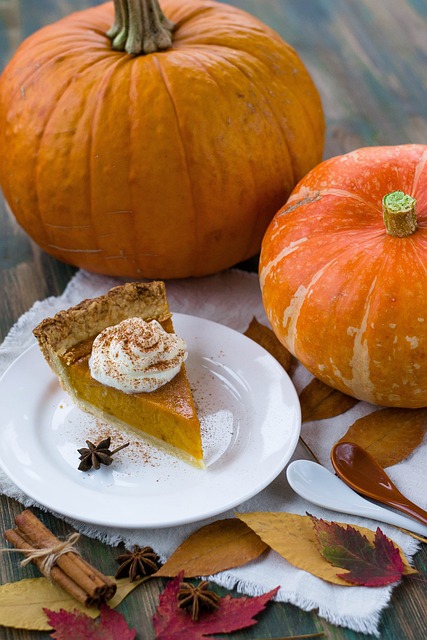 Impossibly Easy Pumpkin Pie
Ingredients:
1 cup Canned Pumpkin (not pumpkin pie mix)
½ cup Original Bisquick Mix
½ cup Sugar
1 cup Evaporated Milk
1 tablespoon Margarine (or butter, softened)
1 ½ teaspoons Pumpkin Pie Spice
1 teaspoon Vanilla
2 Eggs
add Whipped Topping, if Desired
Directions:
Heat oven to 350°F. Grease 9-inch pie plate.

Stir all ingredients except whipped topping until blended.

Pour into pie plate.

Bake 35 to 40 minutes or until knife inserted in center comes out clean. Cool 30 minutes. Refrigerate about 3 hours or until chilled. Serve with whipped topping. Store covered in refrigerator.
---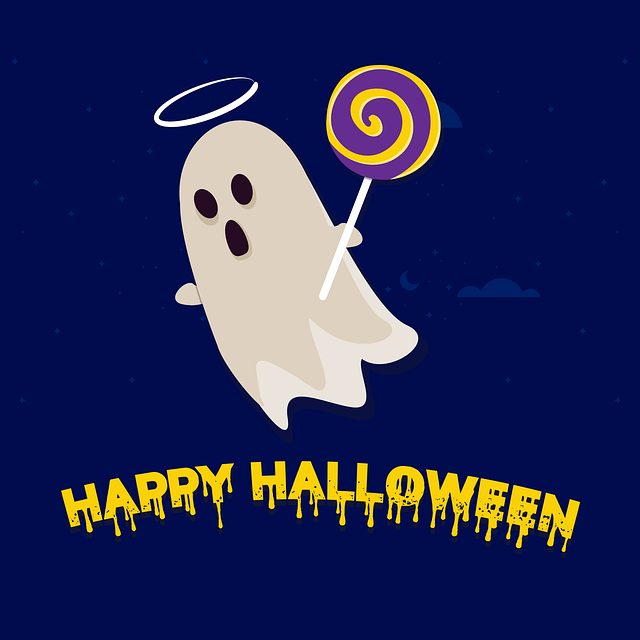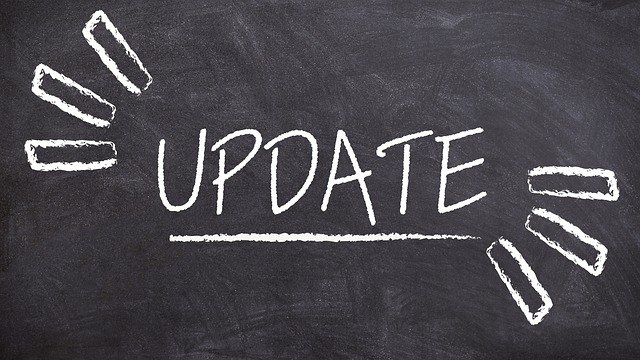 REMEMBER TO KEEP YOUR RENTER'S INSURANCE POLICY CURRENT AND UP TO DATE! All tenants and occupants 18 years and older must have renters insurance.
Please send us a copy of your renewed policy so we can add to your portal:
---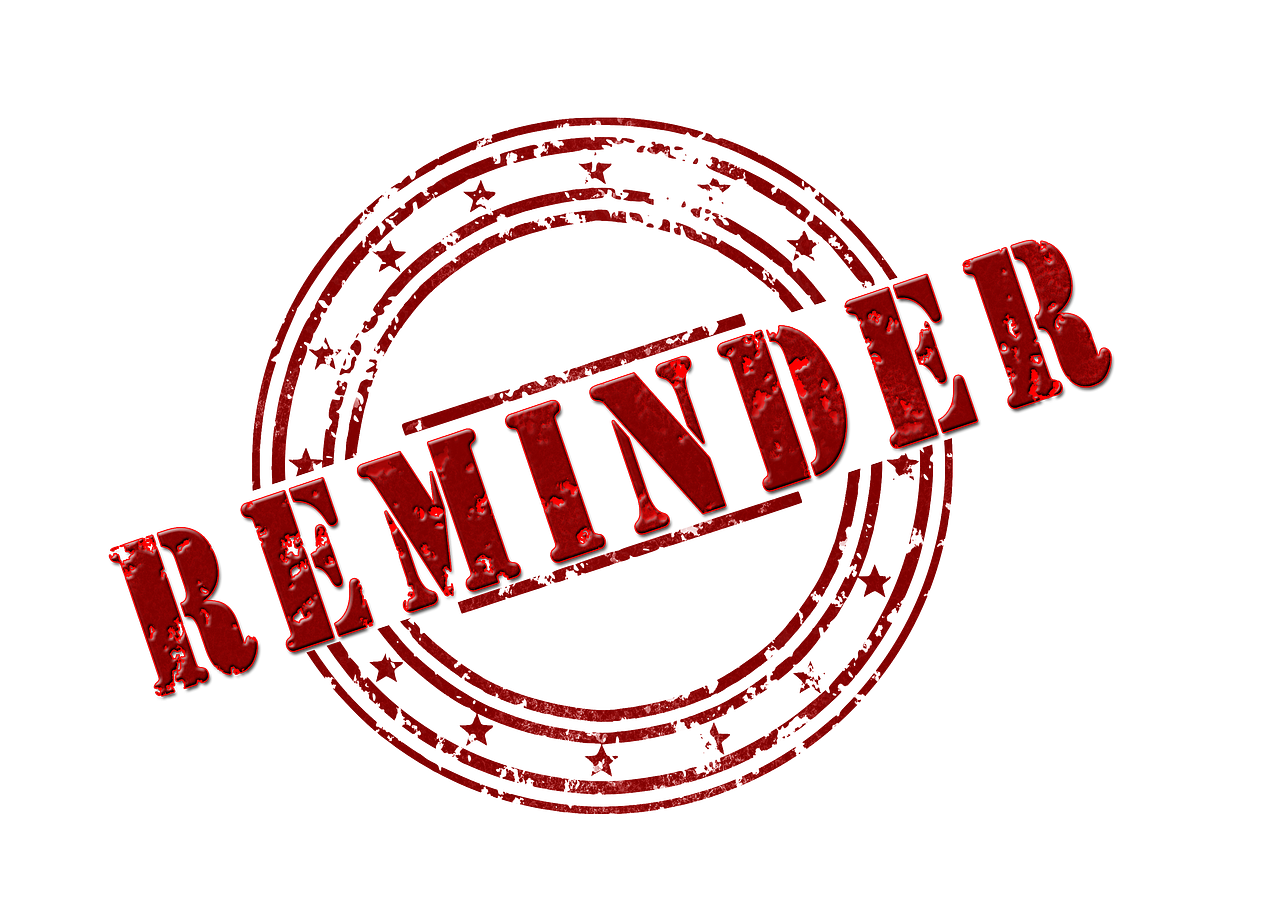 REMINDER: WORK ORDER POLICY
The Maintenance Department consolidates work orders to minimize the amount of
trips to your homes and exposure of Covid, Flu and other viruses. Please ONLY SUBMIT ONE
WORK ORDER every TWO MONTHS for non-emergency/non-essential repairs. This one work
order can have multiple items listed. If multiple work orders are submitted multiple times
within 2 months for non-emergency/non-essential repairs, maintenance will cancel the request.
If you are having any sickness and/or virus symptoms, please inform our Maintenance
Department when they coordinate your work order appointments. Please submit your repairs
that are non-emergencies/non-essentials through your portal.
As a reminder your lease states the following about work orders:
For emergencies only, please call (713) 352-3768. Messages left will be checked after hours and on weekends. Please submit a work order as well. Please make note of this change.
Maintenance requests MUST be in writing so please use your tenant portal. Photos can also be uploaded to support your maintenance requests. Report any leaks so minor problems don't turn into major ones.
Maintenance emergencies are:
Major Water Leak (shut off water immediately)

Heat is out and it is below 55 degrees

AC is out and it is above 85 degrees

Toilets: None are working (not just one)

Sewage backup throughout (not just a clogged drain)

Broken windows and doors (not lockouts)

Electrical: Outages (not caused by the power company or weather related) that affect major parts of the home
The HVAC systems can only perform within a 20 degree differential. If it's 100+ and you want your house to cool to 70 then you might want to invest in a portable a/c unit that you can move from room to room to create an even cooler environment.
We service each of our rental properties quarterly or semi-annually for filter changes, smoke alarm testing and property walkthroughs. This is a requirement of your Landlord and to ensure the safety and condition of your home. If you refuse service, do not allow access to your rental property, do not leave your keyless deadbolt unlocked or do not safely secure your pet in its crate, a $65 trip charge will be added to your rental account.
If you are ever locked out of your rental property, it is your responsibility to contact and pay for locksmith services. This is not a maintenance request (see above).
Do NOT pour oil or grease down any drains including garbage disposals to prevent clogs and repairs being charged back to tenants due to misuse.
"Flushable" Wipes — and Almost Everything Else — Are Not Flushable. Here is a simple truth. Sewer systems were designed to handle two things — human waste and toilet paper. Flushing wipes increases the chances that the pipes will get blocked and cause serious problems for the sewer system in general. Repairs caused by misuse will be charged back to tenants.
Per your Lease Agreement, all tenants and occupants 18 years and older need their own separate Renter's Insurance Policy or on a combined policy naming all tenants and occupants as insureds. 3G Properties Group should be named on your policy as an "additional interest" so your insurance company will automatically send us your proof of insurance and any changes or updates. If all tenants are not named on the insurance policy or we do not have a copy of your policy on file, there is a mandatory $12.50 landlord's liability insurance policy charged to your rental property each month to be included in your rent payment. Tenant's personal property is not protected unless Tenant has their own RENTERS INSURANCE.
DUE TO LIABILITY, UNDER NO CIRCUMSTANCES SHOULD ANY TENANT OR OCCUPANT ACCESS THE ATTIC OF THE PROPERTY FOR STORAGE OR ANY OTHER PURPOSE. You are not allowed to change your AC filters if they are located in the attic space or above 6 feet from the ground.
No temporary or above ground pools of any kind or trampolines are permitted on the property per your Lease Agreement, paragraph 12D.
Tenants must kennel or crate pets whenever the landlord or landlord's representative will be on property for a scheduled appointment. If not, there will be a $65 trip charge added to your rental account.
If you have an addition to your family, i.e. new baby, please let us know so we can add them as occupants. We will need their name and date of birth. Any occupants 18 or older are required to complete a rental application for approval prior to them moving in.
Please make all payments through your portal. We do not accept personal checks.
Written communication is best! When you have questions or concerns related to your lease, policies or procedures, please email to office@3gpropertiesgroup.com. 3G personnel will respond within 48 business hours. Thank you!
---