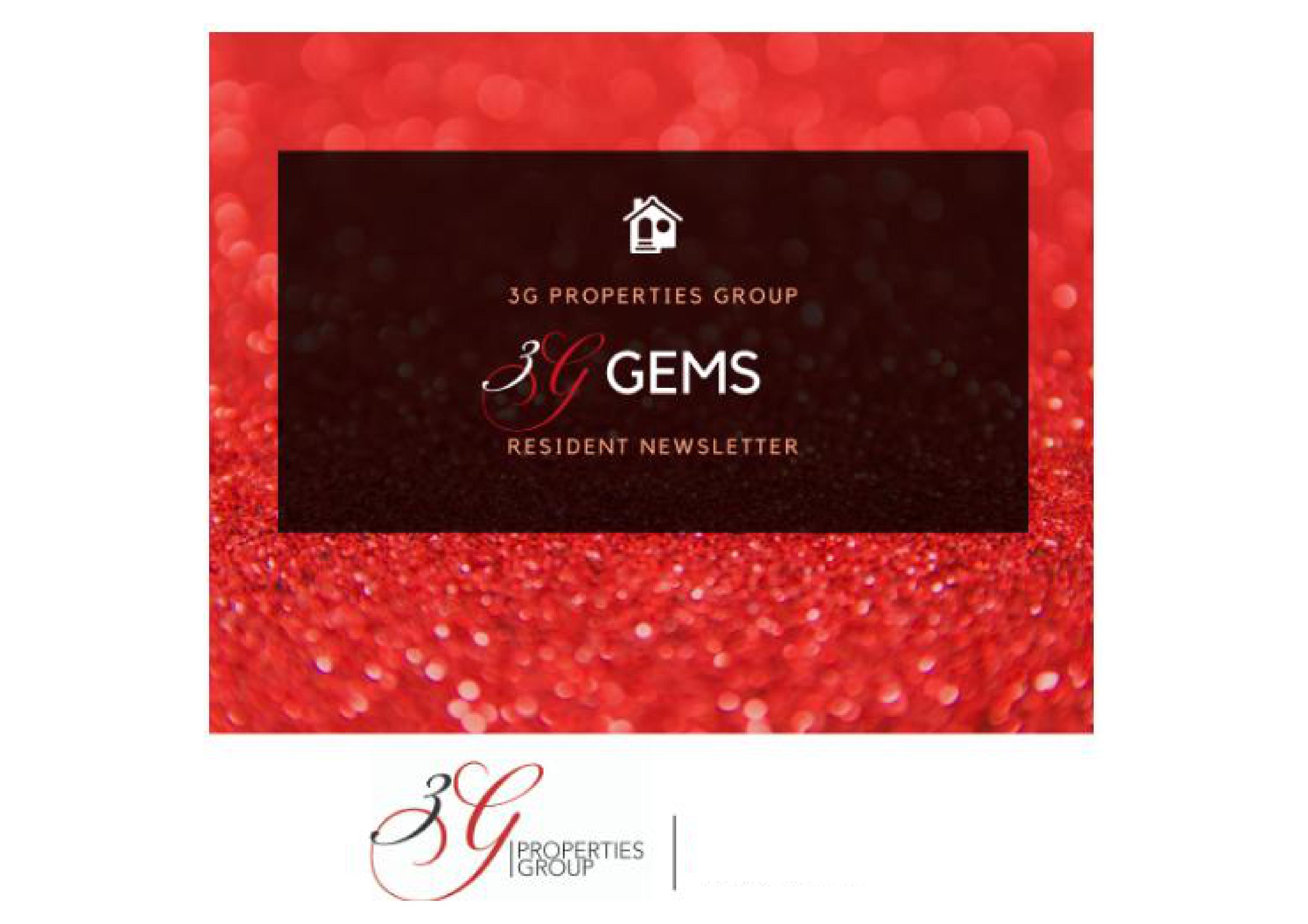 Tenant's Newsletter
November 2023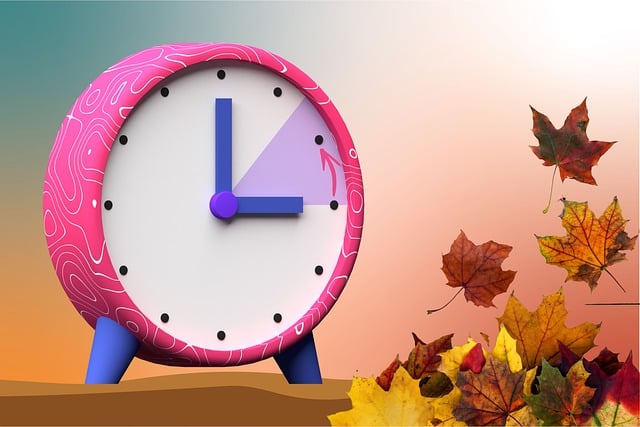 November 5th - Daylight Saving Time Ends


On Sunday, November 5th, at 2:00 am CST, don't forget to "fall" back one hour. Reminder to set all of your clocks so you don't show up an hour early. You could have slept an extra hour!
---
WELCOME OUR NEW MAINTENANCE COORDINATOR
JAVIER FLORES

Javier has been in the customer service industry since 2008 and possesses experience in real estate and property management. He is fluent in both Spanish and English. He continuously works on improving his skills and is always eager to assist the team whenever needed.
During his free time, he enjoys outdoor activities with friends and family, has a passion for music, and enjoys traveling around the world to explore different cultures and cuisines.
Over the past few years, Javier has gained valuable experience that has equipped him with the ability to apply critical thinking when handling. He is enthusiastic about delivering high-quality service to both our landlords and tenants.
---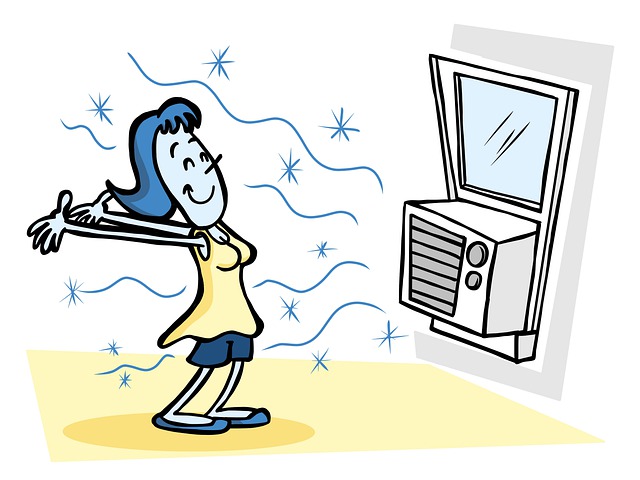 How to Improve Your Home's Air Quality
You may know poor air quality is a problem, but did you know it can trigger allergies, cause headaches and make you feel fatigued?
All kinds of environmental factors can affect air quality — both indoors and outdoors. You may already notice the effects in your home.
So what can you do to reduce those pollutants and allergens you're breathing at home? Try these four methods for improving indoor air quality.
1. Improve ventilation. Opening windows and doors can allow fresh air to circulate through your home, which can help reduce the number of pollutants inside. And don't forget to use the fan in your kitchen to cut down on cooking fumes that can impact your home's air quality.
2. Regularly clean. Dust, mold and pet dander can all lead to lower air quality. A regular schedule for vacuuming, dusting and washing your linens can help keep those allergens to a minimum. If you're concerned about cleaning products introducing more pollutants into your home's air, use these resources from the Environmental Protection Agency to help you choose safer products.
3. Change your HVAC filters. If you have an HVAC system in your home, make sure you change your filters regularly as long as you don't access the attic or need a tall ladder per the Lease. Safety first! Clean filters are better at capturing allergens and helping to ensure your heating and cooling systems are performing efficiently.
4. Buy an air purifier. You can invest in an air purifier to help improve the air quality in a specific room of your home. These devices can't remove all pollutants and irritants from the air, but they can reduce them.
Courtesy of:
Lea Ann Leslie, Flower Mound | TWFG Insurance
---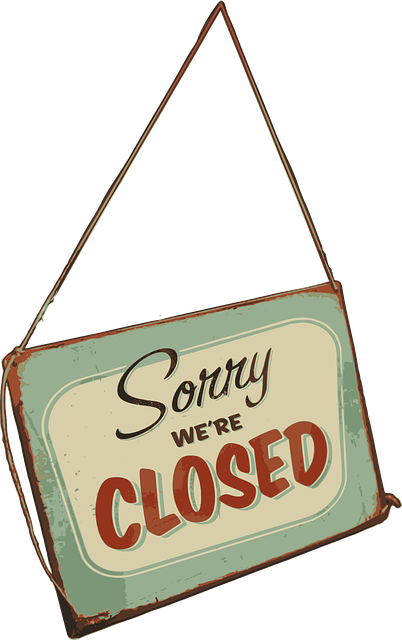 Our office will be closed for Thanksgiving: Thursday, November 23rd, and Friday, November 24th
Enjoy time with your family!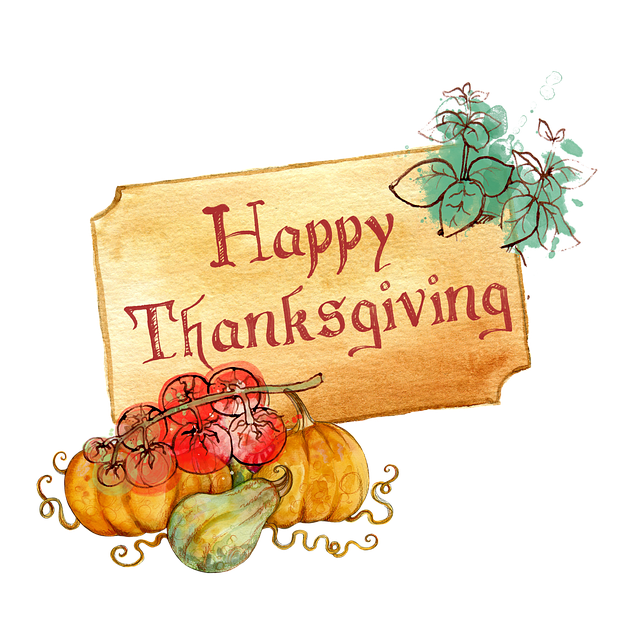 If this is your first Thanksgiving or your first Thanksgiving solo, you'll appreciate these foolproof Thanksgiving recipes — from appetizers to main dishes, side dishes, and desserts. These recipes share a common theme: They are easy to make, have everyday ingredients, and are absolutely delicious. Plus, we've added a few tips and tricks in the notes as a helping hand. Pick a few to try, or pick them all, and get ready for your easiest Thanksgiving feast!
This hack on boxed stuffing is so easy but so good that your guests will think you made it from scratch! Ground sausage with sage adds an especially nice flavor, but you can make this with any mild ground breakfast sausage.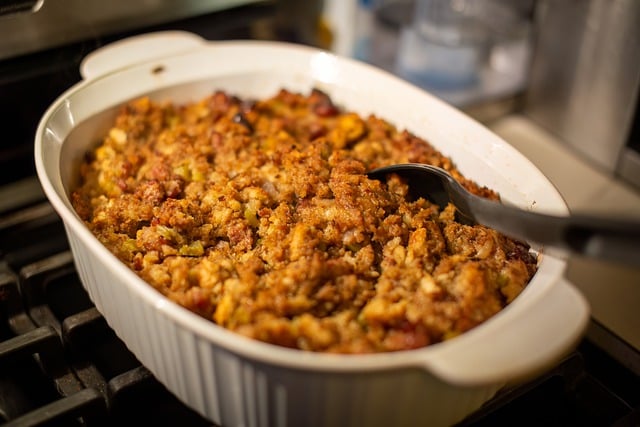 Easiest Sausage Stuffing
Ingredients
1 (16 ounce) package ground breakfast sausage

1 cup chopped celery

1 cup chopped onion

3 cups water

½ cup butter

2 (6 ounce) packages dry bread stuffing mix
Directions
Combine sausage, celery, and onion in a skillet over medium heat. Cook, stirring frequently, until sausage is browned and crumbled, 5 to 7 minutes. Transfer cooked mixture to a plate lined with paper towels to soak up excess oil.

Pour water into a large saucepan and bring to a boil. Stir in butter until melted. Add stuffing mix, cover, and remove from heat. Let stand 5 minutes. Add cooked sausage mixture and stir to combine.
Easiest Sausage Stuffing Recipe (allrecipes.com)
---

REMEMBER TO KEEP YOUR RENTER'S INSURANCE POLICY CURRENT AND UP TO DATE! All tenants and occupants 18 years and older must have renters insurance.
Please send us a copy of your renewed policy so we can add to your portal:
---

REMINDER: WORK ORDER POLICY
The Maintenance Department consolidates work orders to minimize the amount of
trips to your homes and exposure of Covid, Flu and other viruses. Please ONLY SUBMIT ONE
WORK ORDER every TWO MONTHS for non-emergency/non-essential repairs. This one work
order can have multiple items listed. If multiple work orders are submitted multiple times
within 2 months for non-emergency/non-essential repairs, maintenance will cancel the request.
If you are having any sickness and/or virus symptoms, please inform our Maintenance
Department when they coordinate your work order appointments. Please submit your repairs
that are non-emergencies/non-essentials through your portal.
As a reminder your lease states the following about work orders:
For emergencies only, please call 940-262-0091 Ext 1002. Messages left will be checked after hours and on weekends. Please submit a work order as well. Please make note of this change.
Maintenance requests MUST be in writing so please use your tenant portal. Photos can also be uploaded to support your maintenance requests. Report any leaks so minor problems don't turn into major ones.
Maintenance emergencies are:
Major Water Leak (shut off water immediately)

Heat is out and it is below 55 degrees

AC is out and it is above 85 degrees

Toilets: None are working (not just one)

Sewage backup throughout (not just a clogged drain)

Broken windows and doors (not lockouts)

Electrical: Outages (not caused by the power company or weather related) that affect major parts of the home
The HVAC systems can only perform within a 20 degree differential. If it's 100+ and you want your house to cool to 70 then you might want to invest in a portable a/c unit that you can move from room to room to create an even cooler environment.
We service each of our rental properties quarterly or semi-annually for filter changes, smoke alarm testing and property walkthroughs. This is a requirement of your Landlord and to ensure the safety and condition of your home. If you refuse service, do not allow access to your rental property, do not leave your keyless deadbolt unlocked or do not safely secure your pet in its crate, a $65 trip charge will be added to your rental account.
If you are ever locked out of your rental property, it is your responsibility to contact and pay for locksmith services. This is not a maintenance request (see above).
Do NOT pour oil or grease down any drains including garbage disposals to prevent clogs and repairs being charged back to tenants due to misuse.
"Flushable" Wipes — and Almost Everything Else — Are Not Flushable. Here is a simple truth. Sewer systems were designed to handle two things — human waste and toilet paper. Flushing wipes increases the chances that the pipes will get blocked and cause serious problems for the sewer system in general. Repairs caused by misuse will be charged back to tenants.
Per your Lease Agreement, all tenants and occupants 18 years and older need their own separate Renter's Insurance Policy or on a combined policy naming all tenants and occupants as insureds. 3G Properties Group should be named on your policy as an "additional interest" so your insurance company will automatically send us your proof of insurance and any changes or updates. If all tenants are not named on the insurance policy or we do not have a copy of your policy on file, there is a mandatory $12.50 landlord's liability insurance policy charged to your rental property each month to be included in your rent payment. Tenant's personal property is not protected unless Tenant has their own RENTERS INSURANCE.
DUE TO LIABILITY, UNDER NO CIRCUMSTANCES SHOULD ANY TENANT OR OCCUPANT ACCESS THE ATTIC OF THE PROPERTY FOR STORAGE OR ANY OTHER PURPOSE. You are not allowed to change your AC filters if they are located in the attic space or above 6 feet from the ground.
No temporary or above ground pools of any kind or trampolines are permitted on the property per your Lease Agreement, paragraph 12D.
Tenants must kennel or crate pets whenever the landlord or landlord's representative will be on property for a scheduled appointment. If not, there will be a $65 trip charge added to your rental account.
If you have an addition to your family, i.e. new baby, please let us know so we can add them as occupants. We will need their name and date of birth. Any occupants 18 or older are required to complete a rental application for approval prior to them moving in.
Please make all payments through your portal. We do not accept personal checks.
Written communication is best! When you have questions or concerns related to your lease, policies or procedures, please email to office@3gpropertiesgroup.com. 3G personnel will respond within 48 business hours. Thank you!
---