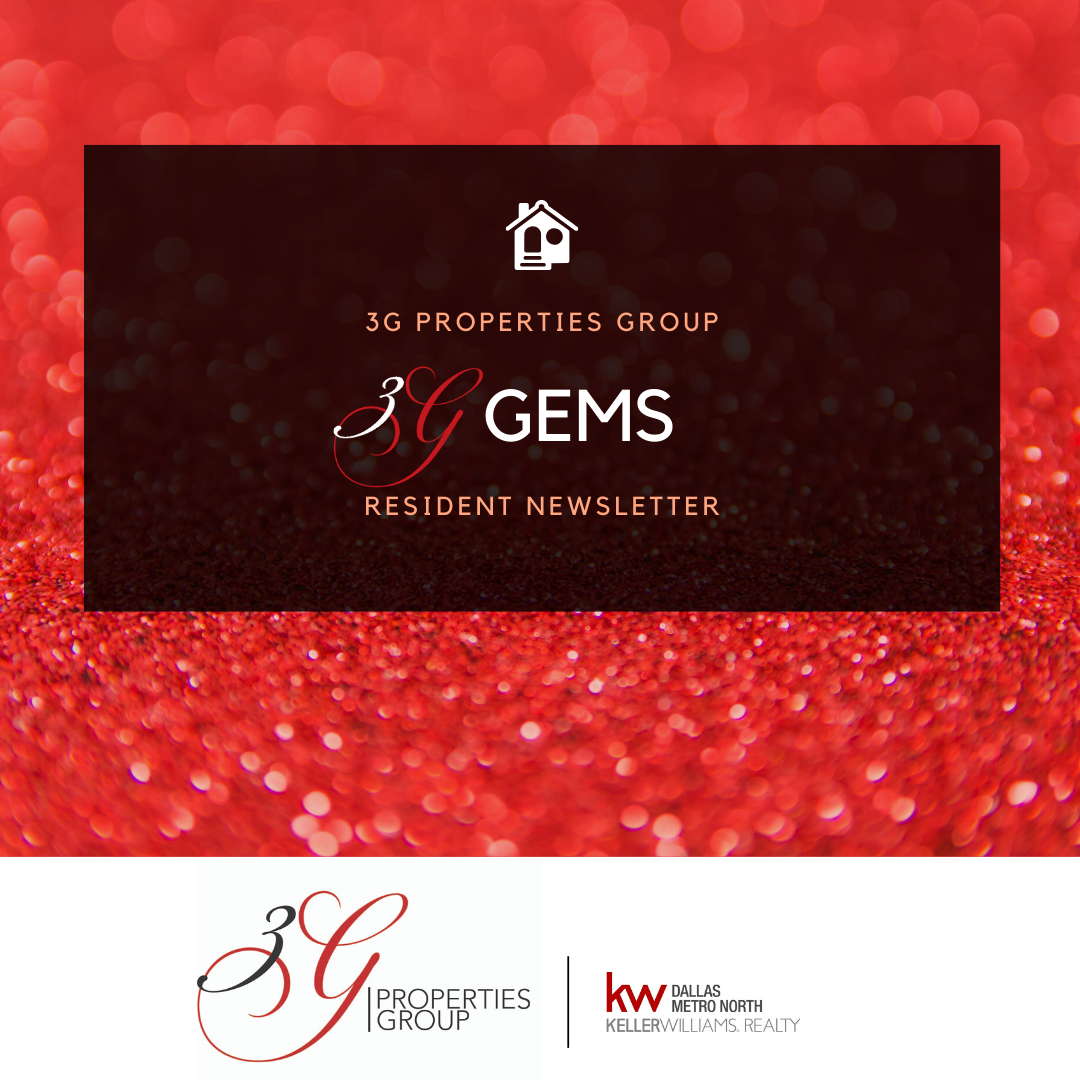 Tenant Newsletter
December 2022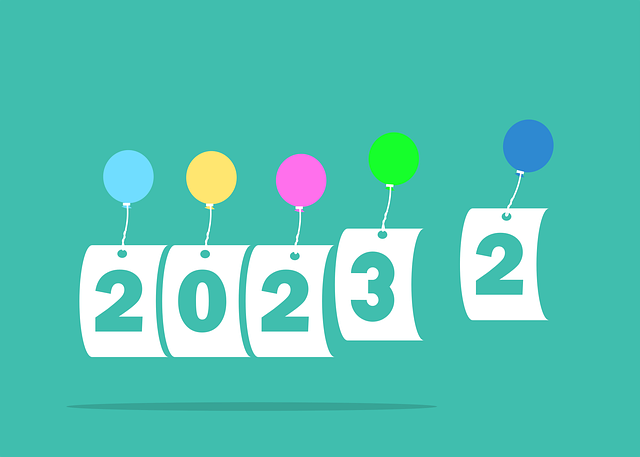 Goodbye 2022…
Welcome 2023!
The sun has risen, you should rise too.
As we say goodbye to 2022,
Think of all the good things that happened to you.
Let's welcome the year 2023.
Smiles, laughter and a bright future I see,
A year full of blessings for you and me.
By Lilian Manzano
---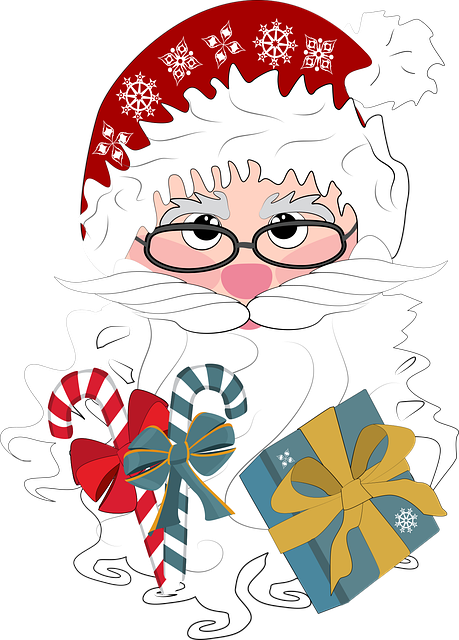 Simplify the Season
By Audrey Sellers
If you feel like you're dashing from one soiree to the next, it can be hard to find time to enjoy the holidays. Fortunately, there are some ways you can scale back on the merriment while still embracing the magic of the season.
Just say no. The holiday hustle and bustle can sneak up on you if you accept every invitation and try to make every wish come true. Unless a party, gift, or a trip is truly worth your time and resources, pass on it this year.
Create a budget. Before you run ragged buying all the things this holiday season, set a budget and stick to it. Determine how much you can spend on gifts, party supplies, and holiday travel.
Stay realistic. You don't have to pull off the perfect holiday feast or try to outdo yourself from last year. Accept that your pie crust may burn, and you may not find that perfect gift for a loved one.
Stick with your healthy habits. Don't let the holidays become a free-for-all. Overindulging in the hot buttered rum or fresh-baked snickerdoodles will only add to your stress. Make sure you eat nutritious foods, exercise regularly, and get plenty of sleep.
Take some time for yourself. When your children are nestled all snug in their beds, do something you enjoy. Relax with a cup fo eggnog and a holiday movie or sink into a warm tub with a holiday bath bomb.
Downsize your decor. If you typically trim your house in lights and garlands galore, consider pairing back this year. It's not Grinch-y if it helps you feel happier and calmer.
Plan ahead. An easy way to manage the holiday hustle and bustle is to prepare for it. Are you hosting a party at home or for your kid's class? Make a list of what you need to buy and when to have everything ready. Schedule time for shopping, cleaning, decorating, and baking. This can help eliminate the stress of scrambling at the last minute.
Delegate. Don't feel like you need to do it all this holiday season. Enlist your kids to help in the kitchen with baking cookies and wrap your partner to wrap presents or run to the store for supplies and ingredients.
Get some fresh air. Walking around the block or sitting outside in solitude can help relieve stress. It gives you time to reflect on the cheer, wonder, and joy of the season.
Give yourself (and others) some grace. When you accept that things may not go exactly as planned and the season may be a bit chaotic, you open yourself up to enjoying all the little things. Be kind to yourself and others.
---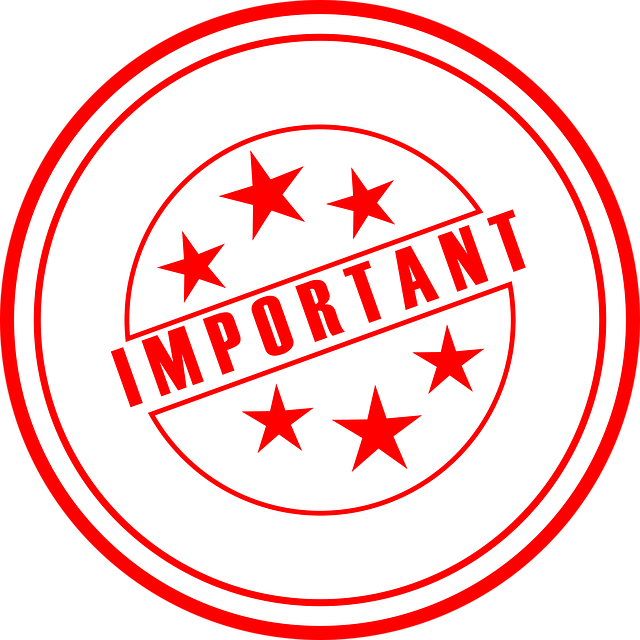 IMPORTANT ANNOUNCEMENT REGARDING WORK ORDERS,
WEATHER, HEALTH & SAFETY PROTOCOLS!
The Maintenance Department will begin consolidating work orders to minimize the
amount of trips to your homes and exposure of Covid, Flu and other viruses.
Please ONLY SUBMIT ONE WORK ORDER every TWO MONTHS for non-
emergency/non-essential repairs. This one work order can have multiple items listed. If
multiple work orders are submitted multiple times within 2 months for non-
emergency/non-essential repairs, maintenance will cancel the request.
If you are having any sickness and/or virus symptoms, please inform our Maintenance
Department when they coordinate your work order appointments. Please submit your
repairs that are non-emergencies/non-essentials through your portal. If you have an
emergency, please submit a work order through the portal and call the emergency
maintenance number (713) 352-3768. Messages left will be checked after hours and on
weekends.
Maintenance emergencies are:
· Major Water Leak (shut off water immediately)

· Heat is out and it is below 55 degrees

· AC is out and it is above 85 degrees

· Toilets: None are working (not just one)

· Sewage backup throughout (not just a clogged drain)

· Broken windows and doors (not lockouts)

· Electrical: Outages (not caused by the power company or

weather related) that affect major parts of the home
Due to the upcoming freezing weather, please call the emergency
maintenance number (713) 352-3768 if you notice any signs of pipe
breaks and/or water damage. Please adhere to the following: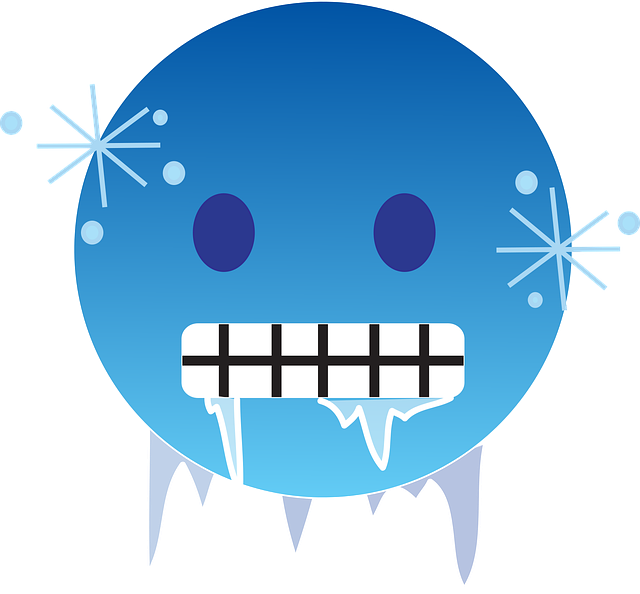 FREEZE WARNING!
When temperatures are forecasted to be below 32 degrees F,
water pipes can freeze, burst, and cause a great deal of
damage. Help protect your rental home and belongings by
taking these steps during a freeze:
TURN OFF YOUR SPRINKLER SYSTEMS
LEAVE HEAT ON AT LEAST 65 DEGREES
OPEN CABINET DOORS UNDER KITCHEN AND BATHROOM SINKS SO WARM AIR CAN CIRCULATE BELOW THE SINKS
LET BOTH HOT AND COLD FAUCETS HAVE A SLOW DRIP OR SMALL TRICKLE TO PREVENT PIPES FROM FREEZING
COVER AND INSULATE OUTDOOR FAUCETS AND REMOVE ANY GARDEN HOSES
CHECK THE EXTERIOR OF THE HOME FOR YOUR BACKFLOW. NOT ALL HOMES WILL HAVE ONE. SEE ATTACHED VIDEO FOR STEPS ON WINTERIZING IT. Link to video:https://youtu.be/7EDlwoMhHig
IF YOU HAVE A POOL, PLEASE CONSIDER THE FOLLOWING TIPS:
Run the filtration pump and all auxiliary pumps continuously (the pool cleaner pump does not need to run).
Maintain proper pool water level at all times (at the middle of the tile line). If
the water level drops too low, the pump will draw in air through the skimmers which increases the risk of equipment freeze damage.
NEVER backwash during extremely cold conditions. Filter pressure gauges can freeze, resulting in inaccurate readings. DO NOT use heater during extreme cold unless it has been constantly running prior to the drop in temperature. Manufacturers state heaters should not be run at temperatures 68 and below.
Adjust pool and spa jets upwards to reduce surface freezing.
We also recommend storing additional water if in the event you temporarily lose your water supply.
Be alert! If you see something unusual – for example if your water does not come on, or if you see water leaking anywhere in or around your home, notify us immediately (713) 352-3768.
Thank you from your 3G Properties Team
---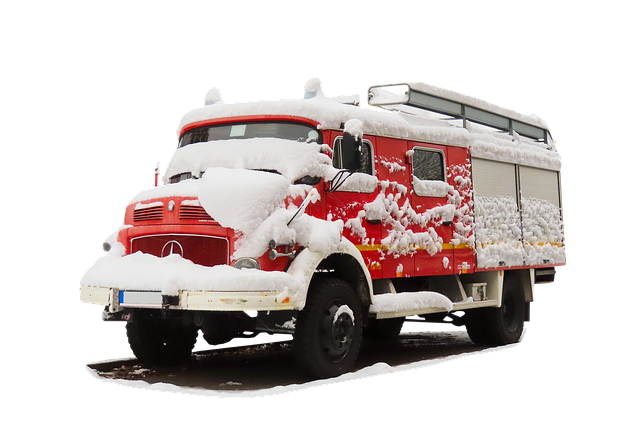 Safe Driving Tips for Inclement Weather
By Lea Ann Leslie/TWFG Insurance
The weather can make driving conditions dangerous. During this time of the year, it's important to be prepared in case you get caught behind the wheel during bad weather (such as a sudden storm or icy roads).
Keep these tips in mind as you hit the road this season.
https://lea-annleslie.myhomehq.biz/safe-driving-(Click Here for Tips)
---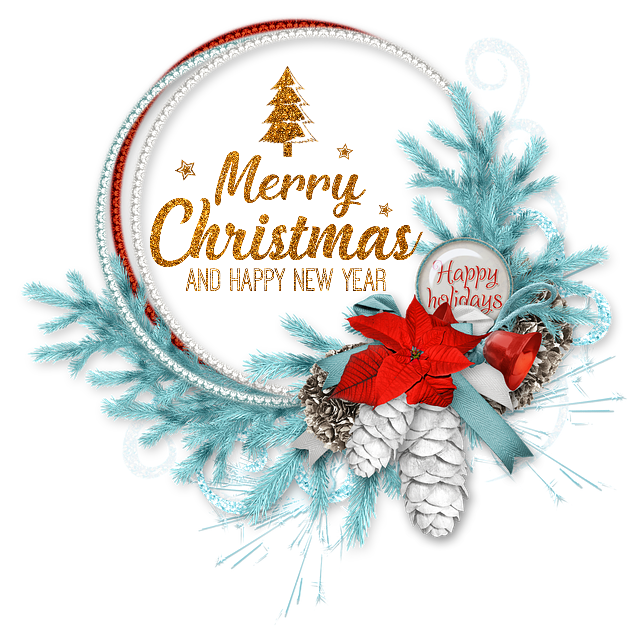 HOLIDAY OFFICE CLOSURE
Christmas: Friday, December 23rd, and Monday, December 26th
New Year: Monday, January 2nd
---
Why wait for a birthday or special occasion to eat cake? It's the holidays y'all, learn this easy and delicious cake recipe. You and your family will enjoy it!
Snowball Cake
Christmas Cake Recipes | ThriftyFun
Ingredients:
2 envelopes plain gelatin

4 Tbsp. cold water

1 cup boiling water

juice of one lemon

1 large can crushed pineapple, well drained

2 small cans mandarin oranges, well drained

1 cup sugar

1 large angel food cake, broken into bite-size pieces

6 cups Cool Whip*

1 1/2 cups coconut

maraschino cherries, well drained
Directions:
Mix the gelatin in the cold water to soften. Add the boiling water and stir until dissolved. Add the lemon juice, pineapple, orange sections, and sugar and mix well. Put in refrigerator to chill. When the gelatin mixture is partially set, fold in 4 cups of the Cool Whip until well blended.
Using a decorative glass bowl, or a trifle bowl, or a 9 x 13-inch pan, arrange alternating layers of cake and the gelatin and fruit mixture. It looks very nice if you arrange the top in small mounds so that it looks like snowballs when done. Make each snowball the size of one serving. Chill this 6 hours, or overnight.
When the cake mixture is thoroughly chilled, spread the top with the remaining 2 cups of Cool Whip. Sprinkle the top evenly with the coconut, then put a maraschino cherry in the top of each snowball (whole or halved).
Make sure you drain the fruit really well or your gelatin mixture might not set up as well as it should.
This cake was a family favorite. We had a lot of recipe requests for this delicious dessert.
You can use flavored gelatin, but I like it best with the plain. It allows the flavors of the fruit to shine.
---
PLEASE REMEMBER TO KEEP YOUR RENTER'S INSURANCE POLICY CURRENT AND UP TO DATE!
All tenants and occupants 18 years and older must have renters insurance.
Please send us a copy of your renewed policy so we can add to your portal:
admin@3gpropertiesgroup.com
---
Maintenance requests MUST be in writing so please use your tenant portal. Photos can also be uploaded to support your maintenance requests. Report any leaks so minor problems don't turn into major ones.
We have a new process for submitting emergency work orders.
For emergencies only, please call (713) 352-3768. Messages left will be checked after hours and on weekends. Please submit a work order as well. Please make note of this change.
Maintenance emergencies are:
Major Water Leak (shut off water immediately)

Heat is out and it is below 55 degrees

AC is out and it is above 85 degrees

Toilets: None are working (not just one)

Sewage backup throughout (not just a clogged drain)

Broken windows and doors (not lockouts)

Electrical: Outages (not caused by the power company or weather related) that affect major parts of the home

The HVAC systems can only perform within a 20-degree differential. If it's 100+ and you want your house to cool to 70 then you might want to invest in a portable a/c unit that you can move from room to room to create an even cooler environment.
We service each of our rental properties quarterly or semi-annually for filter changes, smoke alarm testing and property walk throughs. This is a requirement of your landlord and to ensure the safety and condition of your home. If you refuse service, do not allow access to your rental property, do not leave your keyless deadbolt unlocked or do not safely secure your pet in its crate, a $65 trip charge will be added to your rental account.
If you are ever locked out of your rental property, it is your responsibility to contact and pay for locksmith services. This is not a maintenance request (see above).
Do NOT pour oil or grease down any drains including garbage disposals to prevent clogs and repairs being charged back to tenants due to misuse.
"Flushable" Wipes — and Almost Everything Else — Are Not Flushable. Here is a simple truth. Sewer systems were designed to handle two things — human waste and toilet paper. Flushing wipes increases the chances that the pipes will get blocked and cause serious problems for the sewer system in general. Repairs caused by misuse will be charged back to tenants.
Per your Lease Agreement, all tenants and occupants 18 years and older need their own separate Renter's Insurance Policy or on a combined policy naming all tenants and occupants as insureds. 3G Properties Group should be named on your policy as an "additional interest" so your insurance company will automatically send us your proof of insurance and any changes or updates. If all tenants are not named on the insurance policy or we do not have a copy of your policy on file, there is a mandatory $12.50 landlord's liability insurance policy charged to your rental property each month to be included in your rent payment. Tenant's personal property is not protected unless Tenant has their own RENTERS INSURANCE.
DUE TO LIABILITY, UNDER NO CIRCUMSTANCES SHOULD ANY TENANT OR OCCUPANT ACCESS THE ATTIC OF THE PROPERTY FOR STORAGE OR ANY OTHER PURPOSE. You are not allowed to change your AC filters if they are located in the attic space or above 6 feet from the ground.
No temporary or above ground pools of any kind or trampolines are permitted on the property per your Lease Agreement, paragraph 12D.
Tenant must kennel or crate pets whenever landlord or landlord's representative will be on property for a scheduled appointment. If not, there will be a $65 trip charge added to your rental account.
If you have an addition to your family, i.e., new baby, please let us know so we can add them as occupants. We will need their name and date of birth. Any occupants 18 or older are required to complete a rental application for approval prior to them moving in.
Please make all payments through your portal. We do not accept personal checks.
Written communication is best! When you have questions or concerns related to your lease, policies or procedures, please email to office@3gpropertiesgroup.com. 3G personnel will respond within 48 business hours. Thank you!
---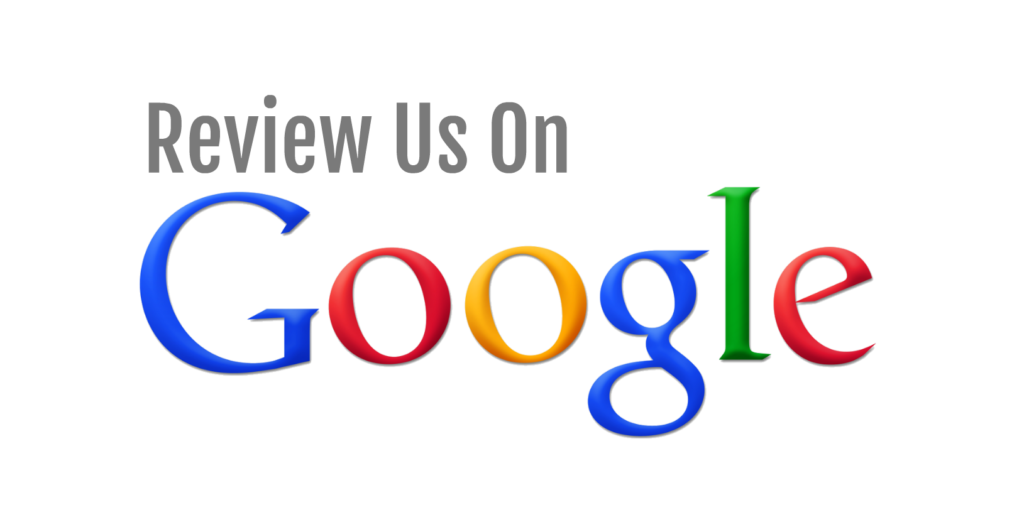 ---