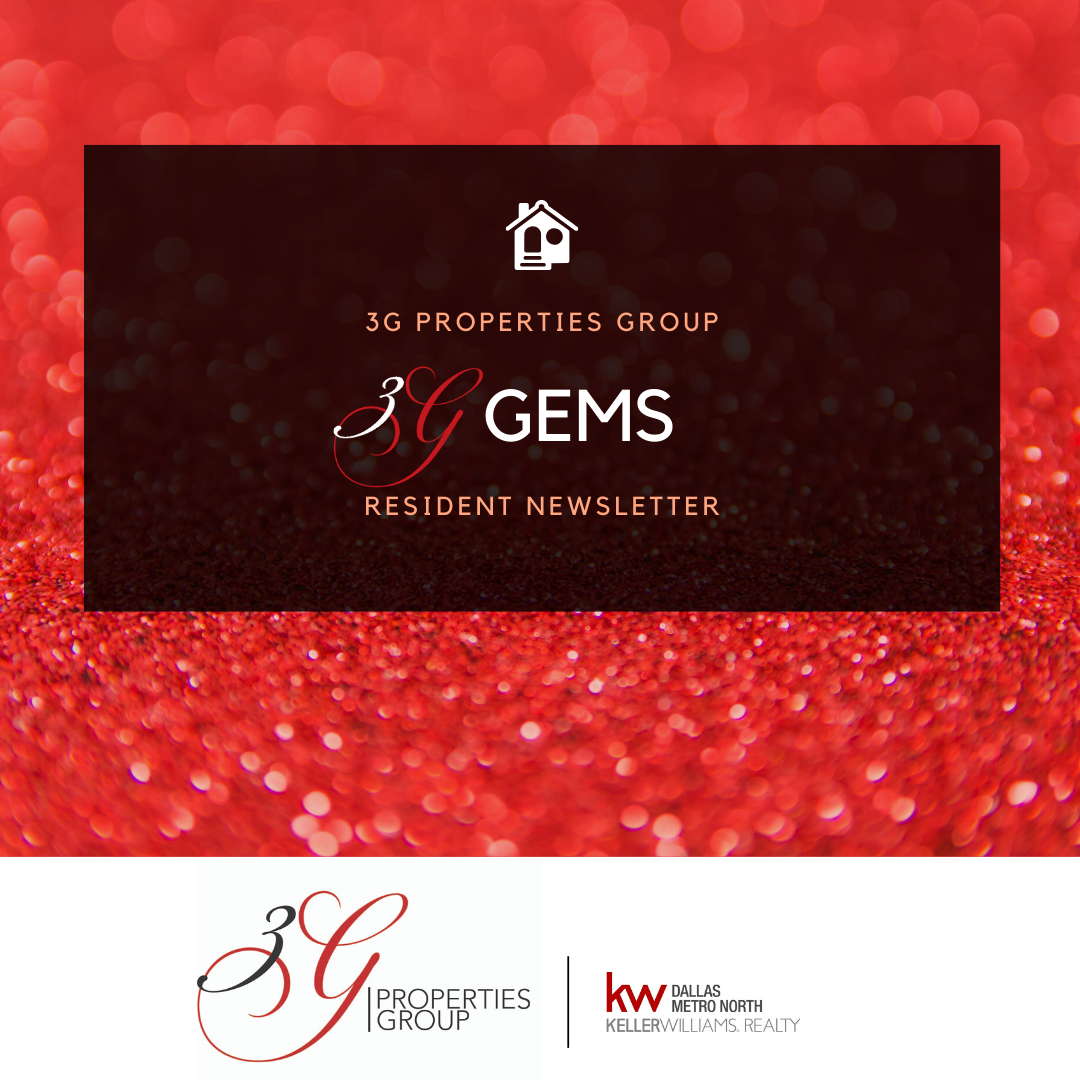 TENANT NEWSLETTER
July 2021
Our office will be closed on Monday, July 4th, in observance of Independence Day.
---
The colors and light from the fireworks on the 4th of July always look so beautiful. As beautiful as it is, it is also in equal parts dangerous.
Five Fireworks Safety Tips
Before you even go to purchase fireworks, ensure you read and understand these tips. These tips will help you protect yourself from fireworks-related incidents.
LEARN THE LAW
If you want to light fireworks, you should take time to know what the federal, state, and city laws dictate about fireworks. Some states and cities don't permit citizens to light them. If you happen to be in these areas, you should look at other alternatives to celebrating the holiday.
If the law permits fireworks to be purchased and lit, you can go ahead and get your fireworks. However, ensure you read the rest of our tips and the firework manufacturer's instructions carefully before you light them.
LIGHT THEM OUTSIDE!
For no reason whatsoever should you ever light your fireworks indoors! Detonating fireworks inside your house can quickly lead to a fire. Ensure you have a wide-open outdoor space to light your fireworks. Spectators should also maintain a safe distance from the fireworks.
Fireworks can do damage to the eyes. So, wear safety goggles when lighting fireworks. You should also ensure you have a source of water close by and a fire extinguisher in the case of an emergency.
ONE SOBER PERSON
Fireworks are usually lit during the heat of the merriments on July 4th. However, you have to ensure that the person lighting the fireworks is sober. Intoxication and lighting fireworks do not mix well. The merriments can continue afterward.
DO NOT ALTER OR COMBINE
Fireworks are designed with your safety in mind. Any alterations to the design of the fireworks can impact your safety. If you find that there is any sort of fault or error with the firework, do not detonate it. Safely dispose of it or return it to the manufacturer.
You should also avoid combining different fireworks. It is best to buy one particular brand of fireworks and follow the manufacturer's instructions to the letter.
DON'T RELIGHT A DUD!
Fireworks have those long fuses to allow shooters to retreat before they detonate. Therefore, relighting a dud reduces that time which can lead to accidents. Also, there are cases where a supposed dud suddenly lights up. Therefore, it's important always to give every dud at least twenty minutes and douse with water before you come close.
Fireworks add to the fun on the 4th of July. However, you want to ensure your friends and family remain safe after the event. Follow these fire safety tips for fireworks, and have a happy 4th of July.
Click Here for more safety tips!
---
Since it's now hot over 100+ degrees!!!
By PJ Kratohvil, Owner of Complete Solutions
We've had mild temperatures so far, but if you've been in North Texas long then you know the 100°F temperatures will show themselves soon enough! We're going to hit on a few things you should keep in mind as we transition into the summer season.
Cutting
When it is hotter outside try to keep the amount you prune off of your shrubs and lawn to a minimum. Trees and shrubs can react harshly if you cut back too much when temperatures are hot.On your grass spaces, letting the grass become little taller/thicker will help hold moisture at the base of the sod- allowing you to water less and keep things greener in between cuttings, It's nice to have a tight, low-cut lawns, but the shorter you go you expose more of the base of the grass blades and the higher you run the risk of burning.
Mulching
One of the best ways to grow healthy plants and conserve water is mulching. It protects the plantings, helps to hold moisture closer to the roots, prevents erosion and suppresses weed growth. Three inches of mulch is typically a reasonable amount for this area. Remember to keep it as even as possible and do not let it build up against tree trunks or bases of the plantings themselves.
Irrigation
With the average household spending 40% to 50% of its summer water bill on irrigation make sure you're water-wise. In our smaller lot communities we see a lot of water runoff/loss, which prevents the water from making it into the ground. Test your irrigation for leaks, efficiency and adequate coverage. If you see water runoff within a couple of minutes, then it's going to be better to set your system up to run shorter times more-frequently. Also, keep in mind that once trees and shrubs are established they need less water than the turf so adjust your controller accordingly.
---
Don't wait in long lines in the summer heat to get your ice cream fix. Instead, make it at home. Homemade ice cream is so tasty and more affordable than store-bought, and you can make it just the way your family likes it. Some of our favorites are blueberry, honey butter shortbread, and chai toffee chip. To help ice cream freeze more quickly with fewer ice crystals, use shallow, flat containers.
Click here for more Summer Treats!
---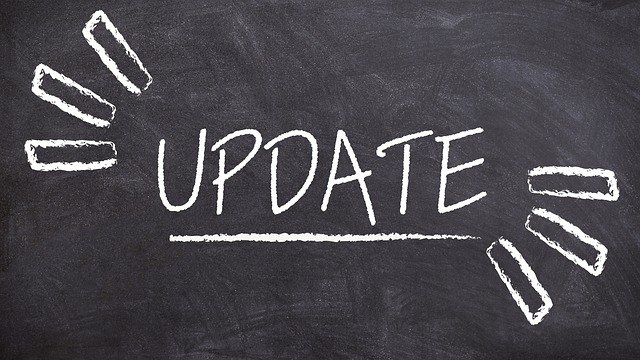 PLEASE REMEMBER TO KEEP YOUR RENTER'S INSURANCE POLICY CURRENT AND UP TO DATE! Please send us a copy of your renewed policy so we can add to your portal:
---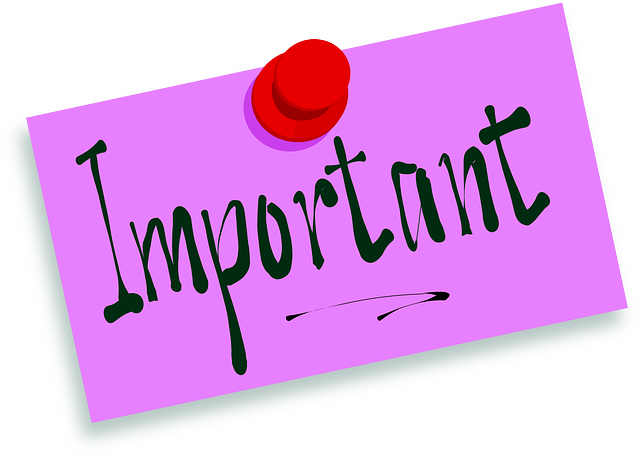 Tips & Reminders
Maintenance requests MUST be in writing so please use your tenant portal. Photos can also be uploaded to support your maintenance requests. Report any leaks so minor problems don't turn into major ones.
We have a new process for submitting emergency work orders.
For emergencies only, please call (713) 352-3768. Messages left will be checked after hours and on weekends. Please submit a work order as well. Please make note of this change.
Maintenance emergencies are:
Major Water Leak (shut off water immediately)

Heat is out and it is below 55 degrees

AC is out and it is above 85 degrees

Toilets: None are working (not just one)

Sewage backup throughout (not just a clogged drain)

Broken windows and doors (not lockouts)

Electrical: Outages (not caused by the power company or weather related) that affect major parts of the home

The HVAC systems can only perform within a 20 degree differential. If it's 100+ and you want your house to cool to 70 then you might want to invest in a portable a/c unit that you can move from room to room to create an even cooler environment.
We service each of our rental properties quarterly or semi-annually for filter changes, smoke alarm testing and property walk throughs. This is a requirement of your Landlord and to ensure the safety and condition of your home. If you refuse service, do not allow access to your rental property, do not leave your keyless deadbolt unlocked or do not safely secure your pet in its crate, a $65 trip charge will be added to your rental account.
If you are ever locked out of your rental property, it is your responsibility to contact and pay for locksmith services. This is not a maintenance request (see above).
Do NOT pour oil or grease down any drains including garbage disposals to prevent clogs and repairs being charged back to tenants due to misuse.
"Flushable" Wipes — and Almost Everything Else — Are Not Flushable. Here is a simple truth. Sewer systems were designed to handle two things — human waste and toilet paper. Flushing wipes increases the chances that the pipes will get blocked and cause serious problems for the sewer system in general. Repairs caused by misuse will be charged back to tenants.
Per your Lease Agreement, all tenants and occupants 18 years and older need their own separate Renter's Insurance Policy or on a combined policy naming all tenants and occupants as insureds. 3G Properties Group should be named on your policy as an "additional interest" so your insurance company will automatically send us your proof of insurance and any changes or updates. If all tenants are not named on the insurance policy or we do not have a copy of your policy on file, there is a mandatory $12.50 landlord's liability insurance policy charged to your rental property each month to be included in your rent payment. Tenant's personal property is not protected unless Tenant has their own RENTERS INSURANCE.
DUE TO LIABILITY, UNDER NO CIRCUMSTANCES SHOULD ANY TENANT OR OCCUPANT ACCESS THE ATTIC OF THE PROPERTY FOR STORAGE OR ANY OTHER PURPOSE. You are not allowed to change your AC filters if they are located in the attic space or above 6 feet from the ground.
No temporary or above ground pools of any kind or trampolines are permitted on the property per your Lease Agreement, paragraph 12D.
Tenant must kennel or crate pets whenever landlord or landlord's representative will be on property for a scheduled appointment. If not, there will be a $65 trip charge added to your rental account.
If you have an addition to your family, i.e. new baby, please let us know so we can add them as occupants. We will need their name and date of birth. Any occupants 18 or older are required to complete a rental application for approval prior to them moving in.
Please make all payments through your portal. We do not accept personal checks.
---
Want to buy your next home?
3G Properties Group wants to be your full-service Realtor®. Our team is a top producer, experienced and knowledgeable to assist clients with purchasing and selling their homes in addition to our property management services. We can guide you through the steps, put you in touch with one of our preferred lenders and help you improve your credit so you can purchase your next home. When you are ready to step into home ownership, please let us know.
---