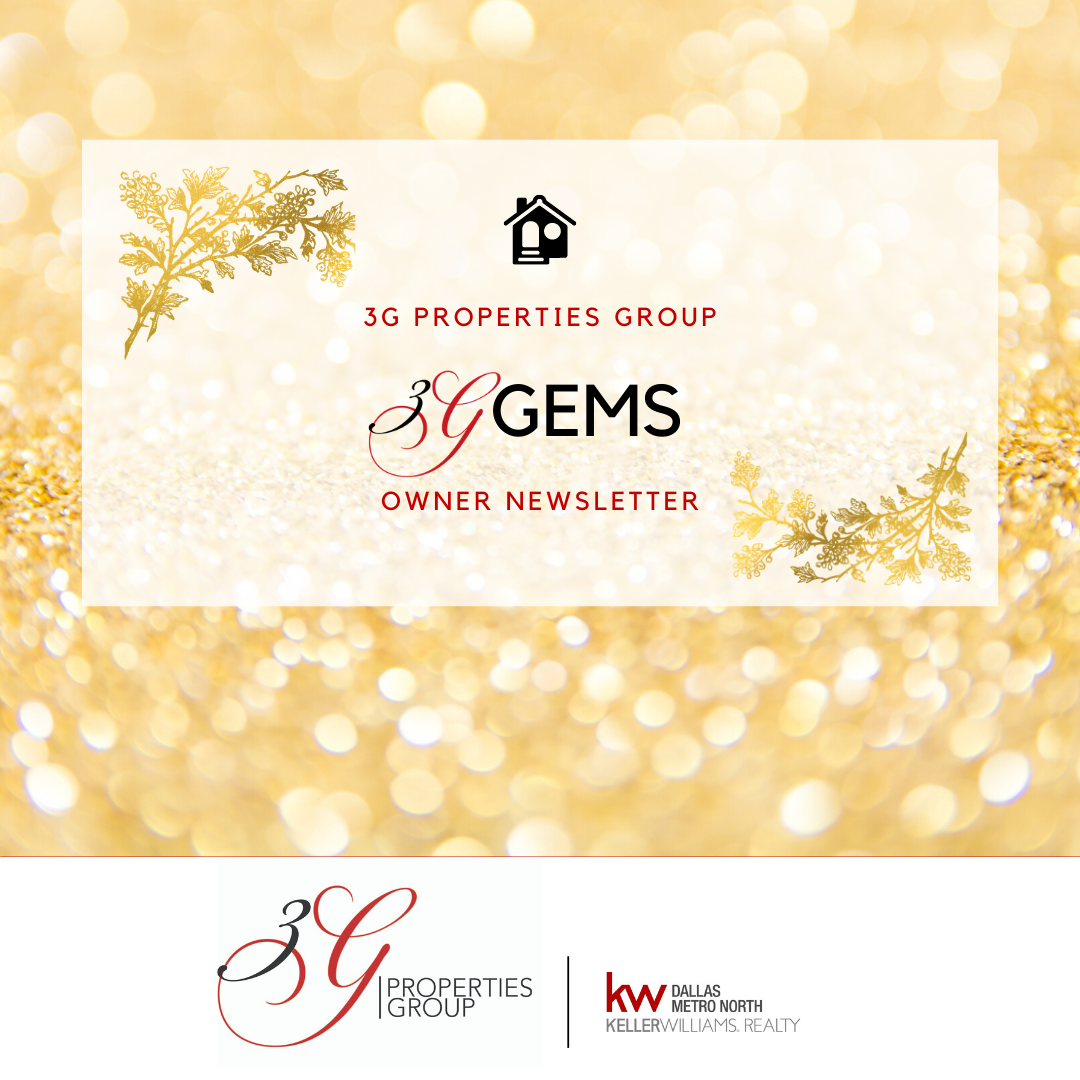 LANDLORD NEWSLETTER
End-of-the-Year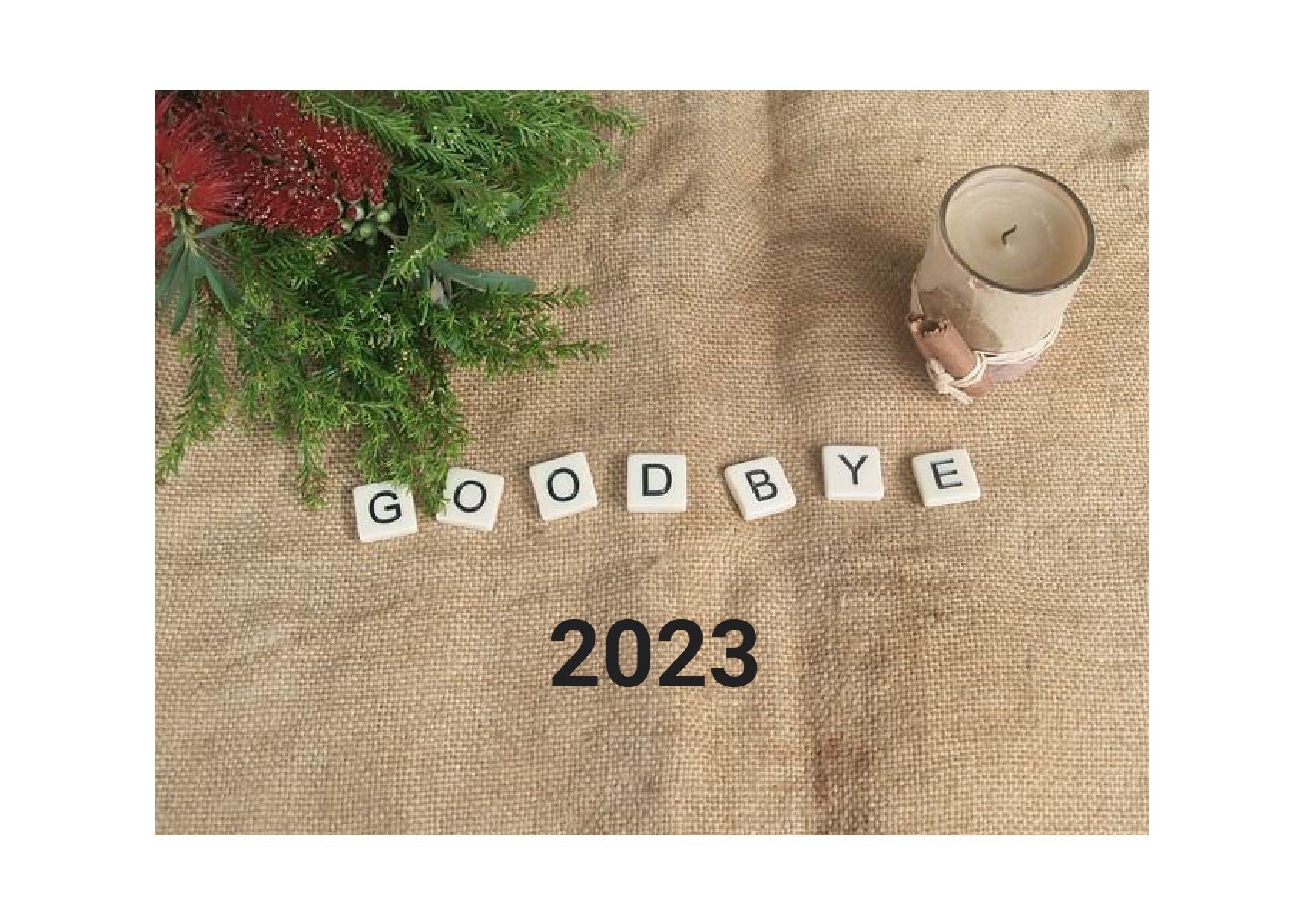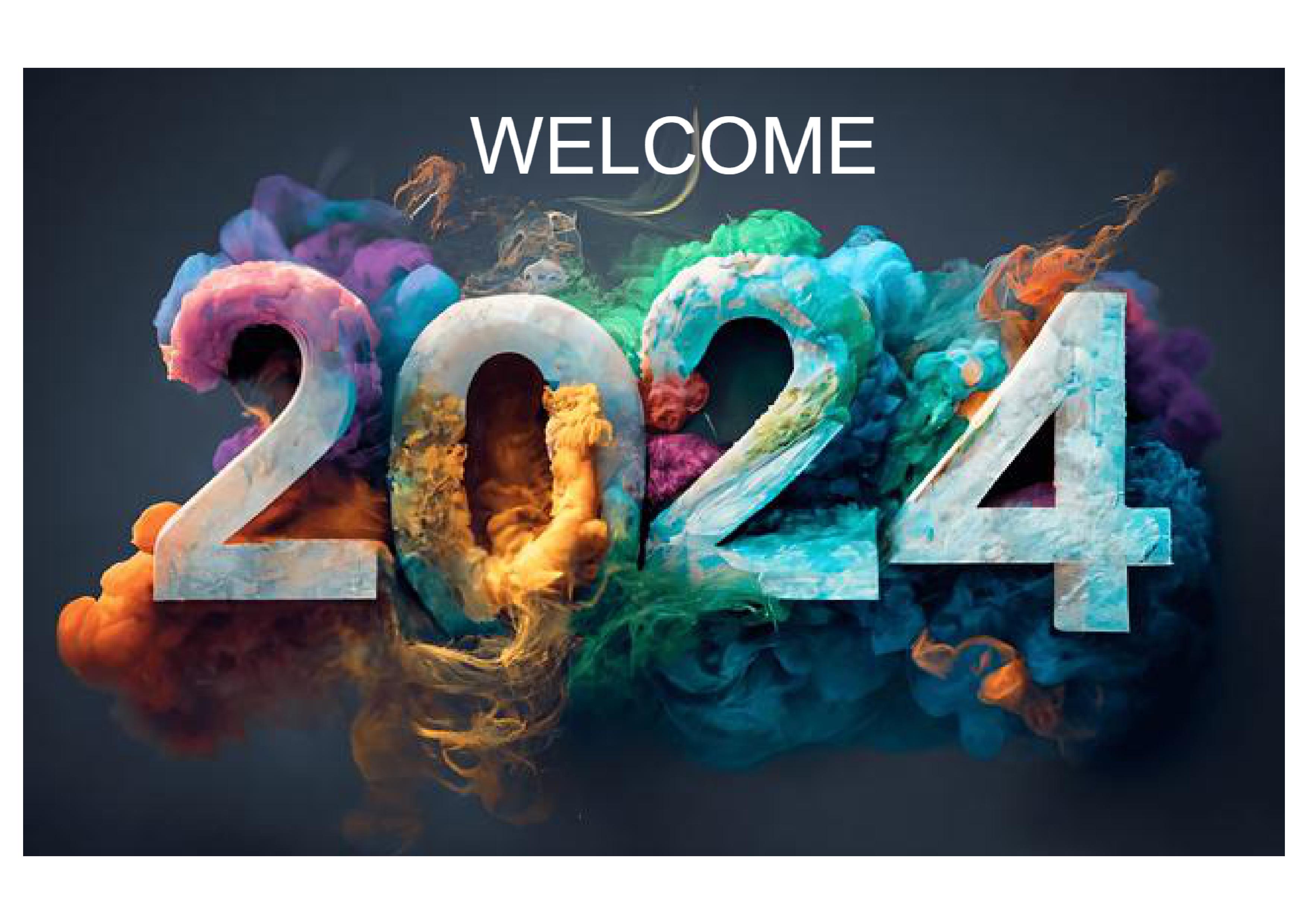 ---
WELCOME TO OUR NEW MAINTENANCE COORDINATOR
JAVIER FLORES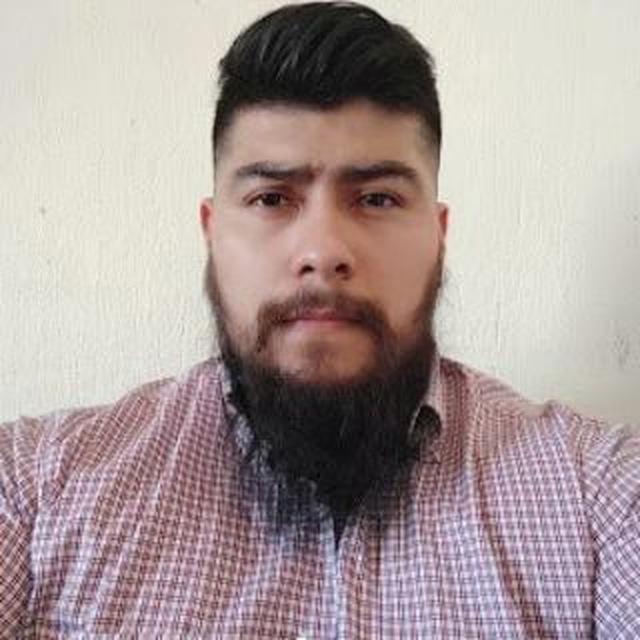 Javier has been in the customer service industry since 2008 and possesses experience in real estate and property management. He is fluent in both Spanish and English. He continuously works on improving his skills and is always eager to assist the team whenever needed.
During his free time, he enjoys outdoor activities with friends and family, has a passion for music, and enjoys traveling around the world to explore different cultures and cuisines.
Over the past few years, Javier has gained valuable experience that has equipped him with the ability to apply critical thinking when handling. He is enthusiastic about delivering high-quality service to both our landlords and tenants.
---
NOVEMBER 5TH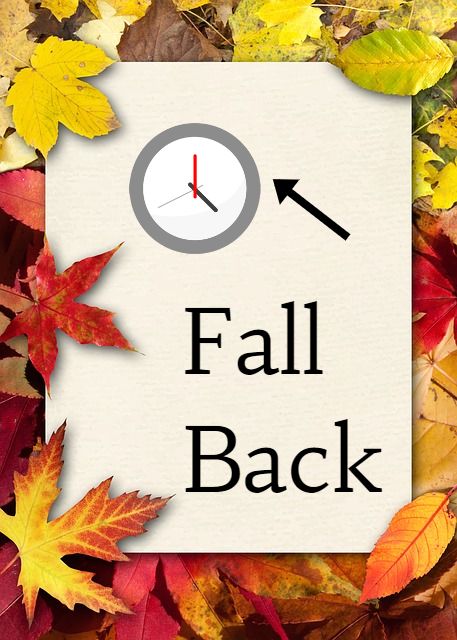 Don't forget to FALL BACK! Set your clocks back one hour Sunday morning...And enjoy an extra hour of sleep!
HOLIDAY OFFICE CLOSURE
Thanksgiving: Thursday, November 23rd, and Friday, November 24th
Christmas: Monday, December 25th
New Year: Monday, January 1st
---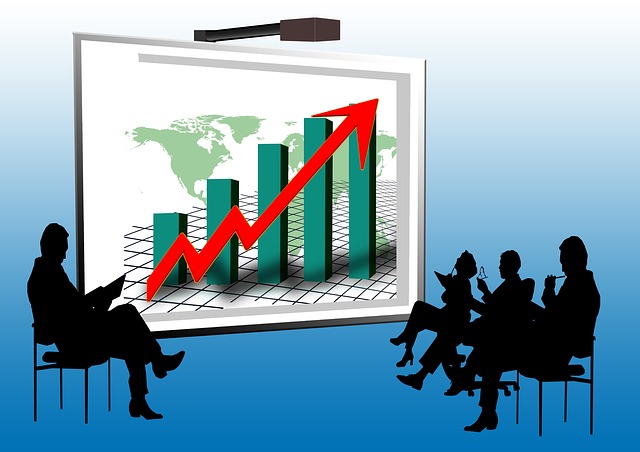 Local Market Reports
August 2023

(September and October not available yet)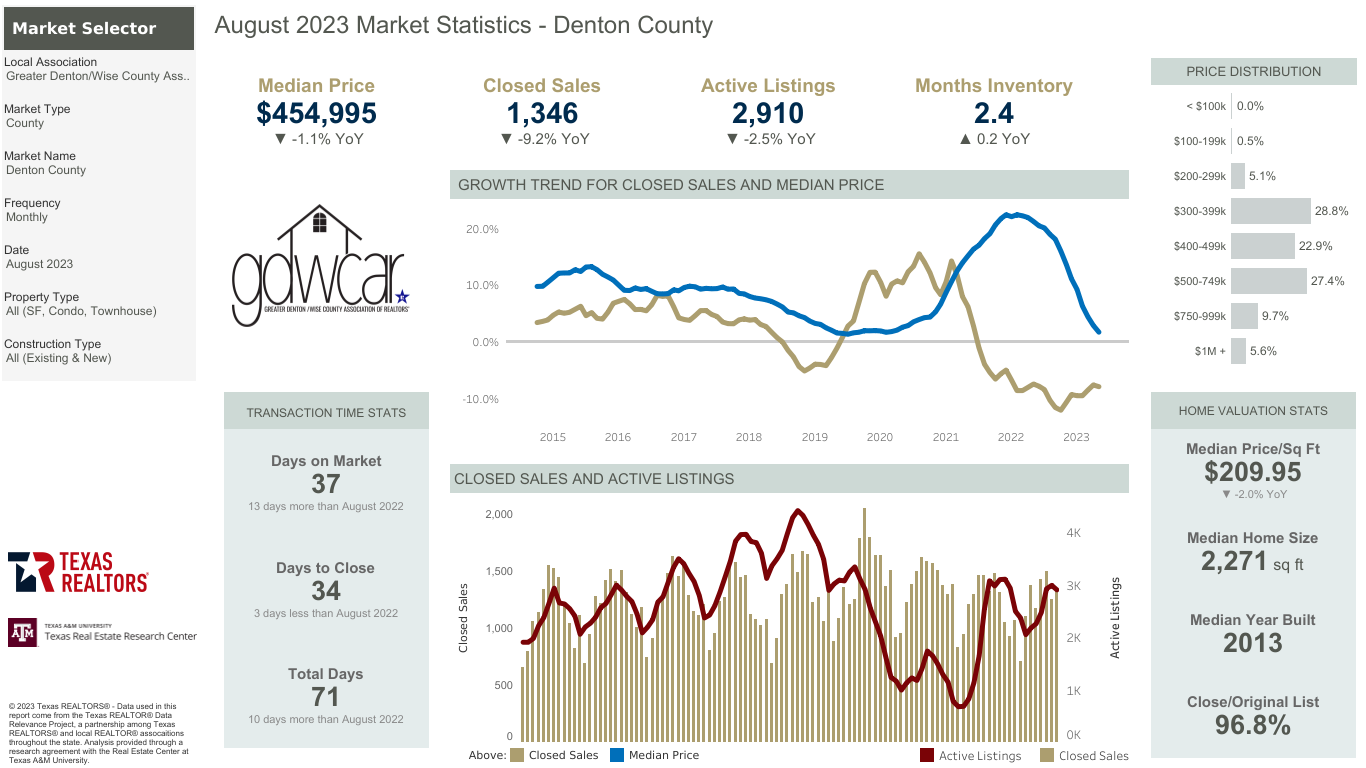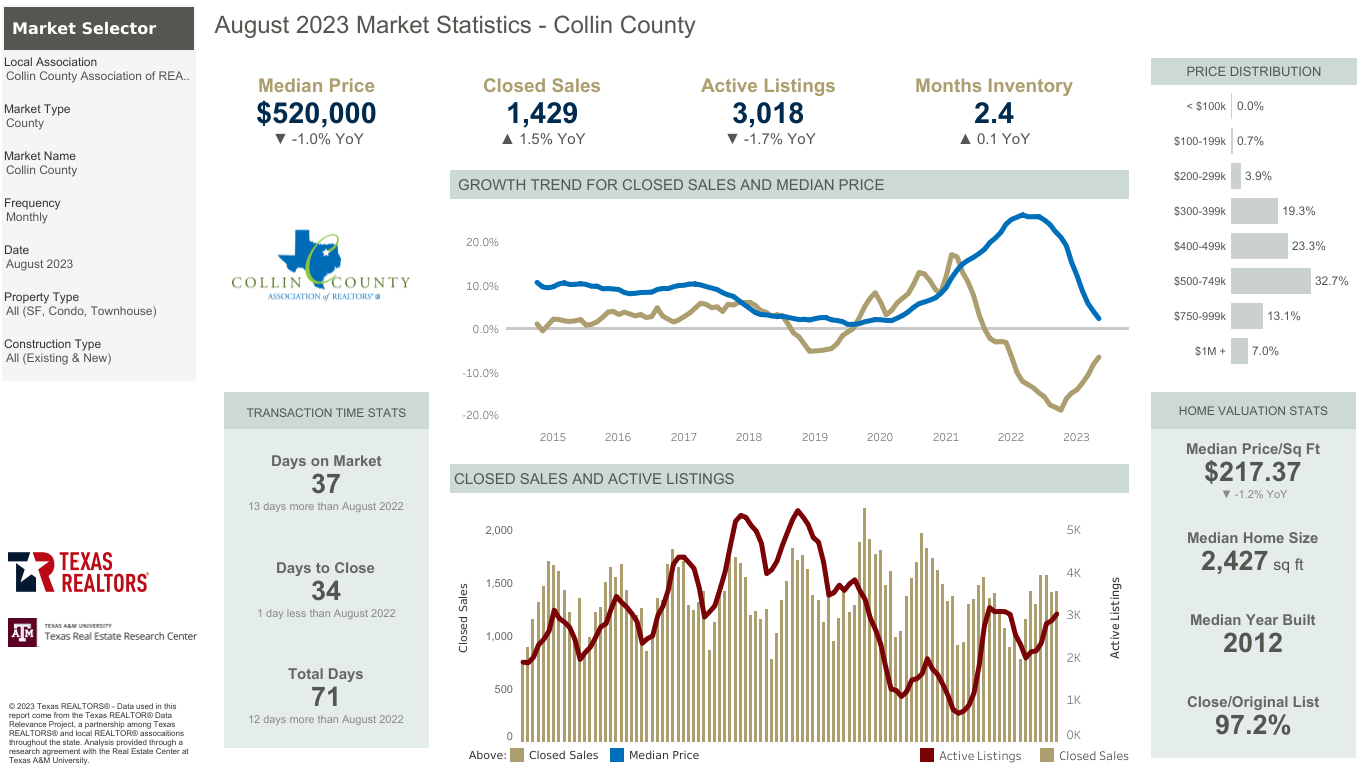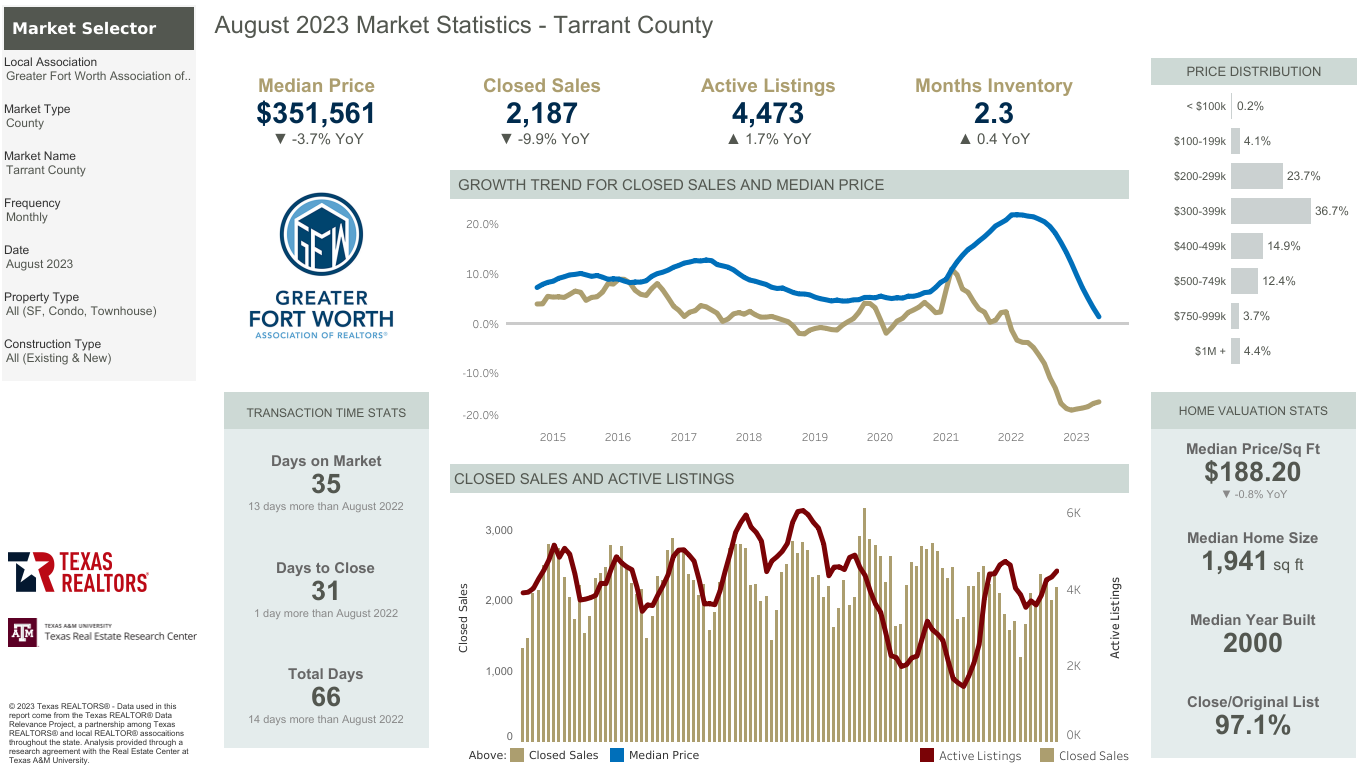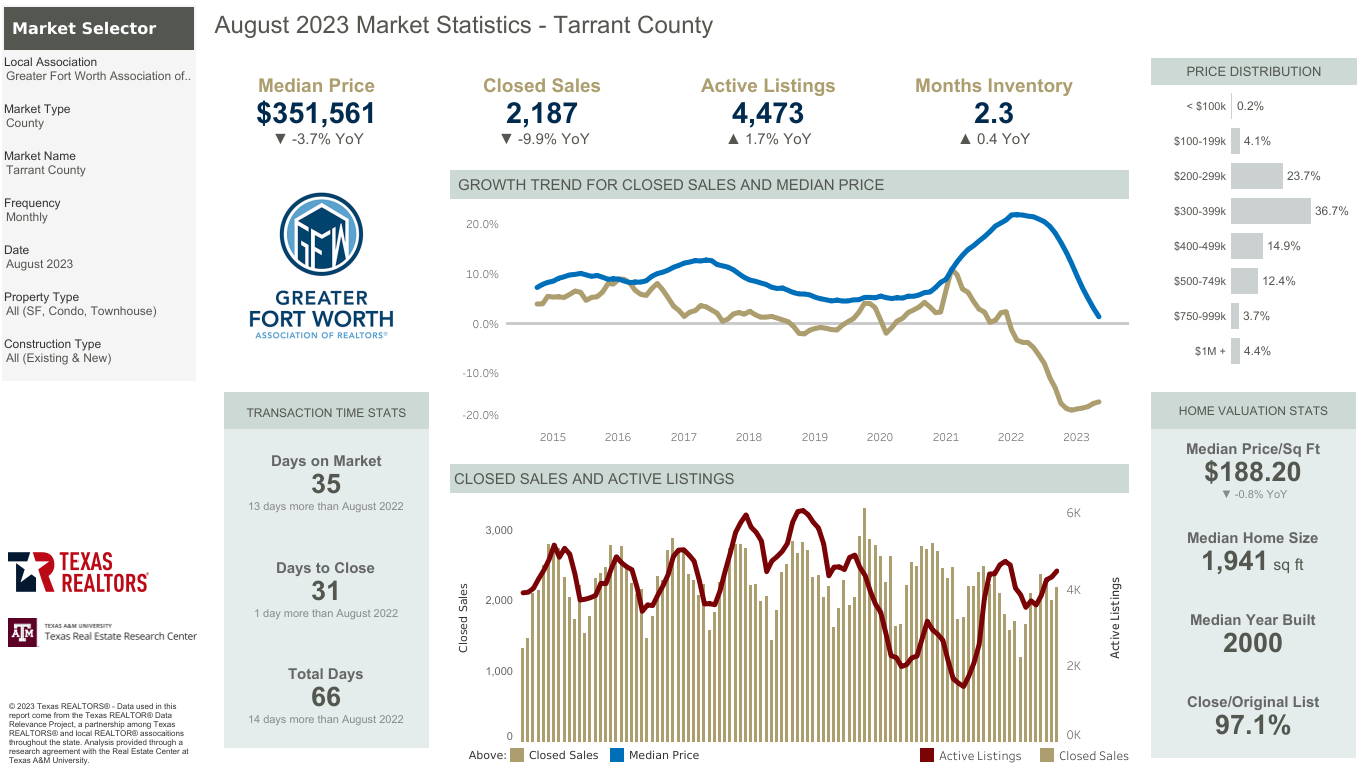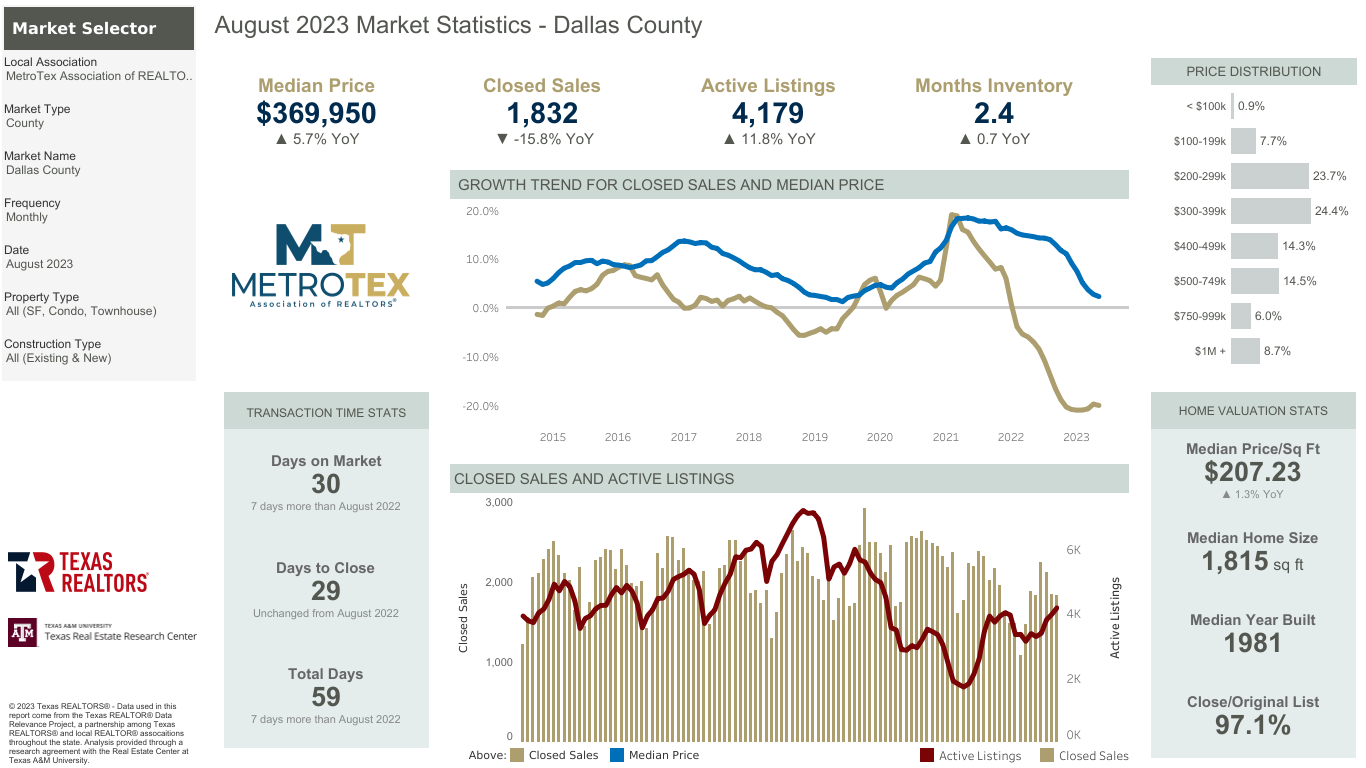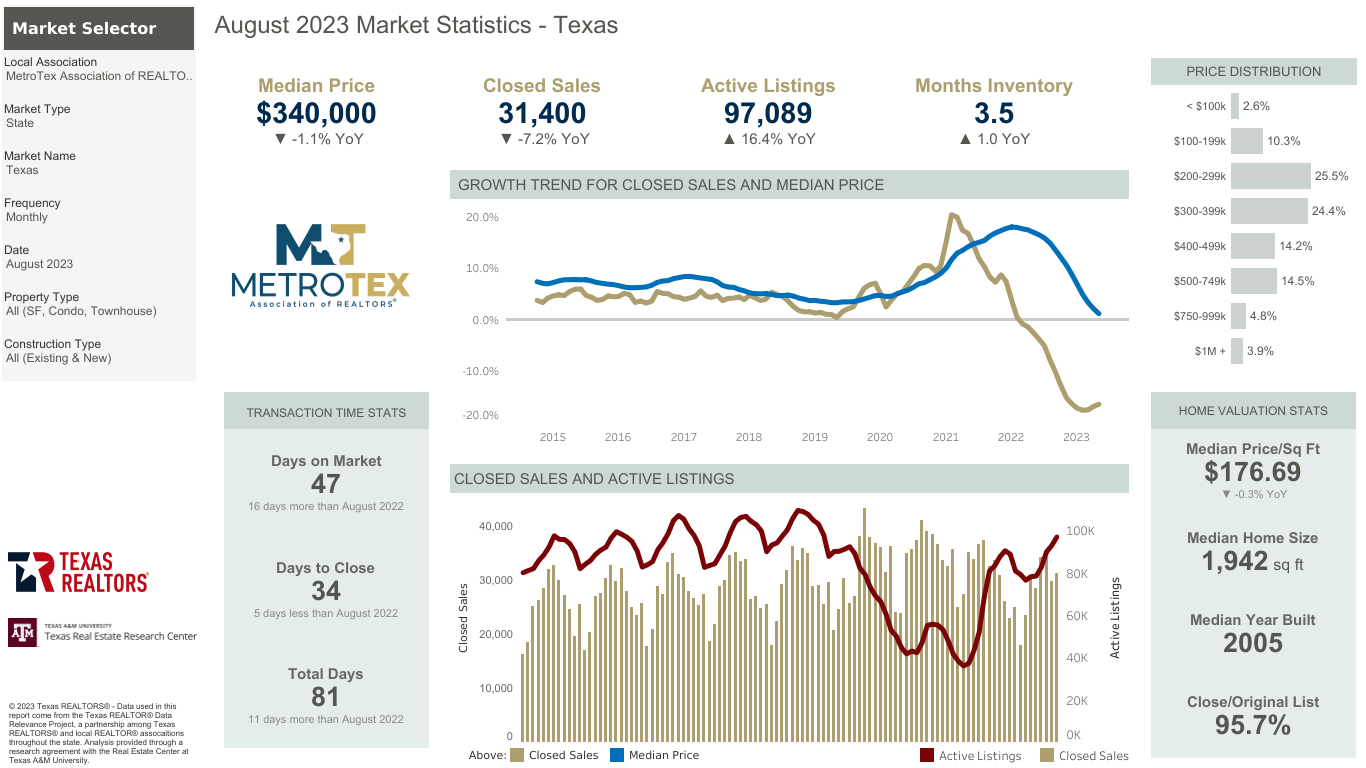 ---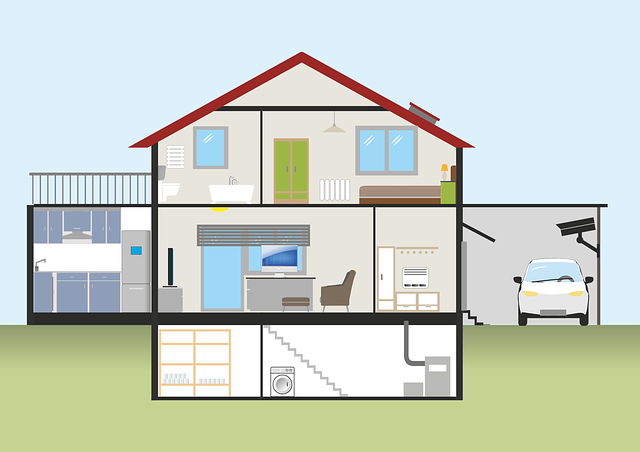 Texas Housing Insight
Joshua Roberson, Weiling Yan, and Koby McMeans (Sep 7, 2023)
The persistent rise in mortgage rates continued to exert a cooling effect on the housing
market. Texas' home sales experienced an 8.4 percent year-over-year decline in July.
Despite this diminished home demand, the scarcity of existing home sales contributed to a
2.1 percent increase in the state's median price in 2023, leaving the index for shelter the
greatest driver behind the escalating living costs. While existing home sales declined,
residential construction starts continued to climb. At the same time, permits have fallen
for several consecutive months, signaling a possible decline in starts in the near future.
Housing Market for New Construction in High Demand
More prospective buyers are dissuaded from making a home purchase in today's high-
interest environment, leading to a drop in sales. Compared with last month's reading at
28,000 and July 2020's record high at 38,400 transactions, Texas' total home sales fell
below 26,000 transactions this month. Monthly sales volume contracted 8.4 percent
month over month (MOM) and 32 percent in three years (Table 1).

Despite the reduced housing demand, the market share of new construction sales
ballooned. Within a year, the share of new construction sales rose from 15.2 percent to
more than 20 percent, indicating every five closed listings is now a new home. Both
demand and supply factors contributed to the increasing trend for new homes. The
shortage of existing homes is due to current owners' reluctance to give up their current
homes. For more information on Austin's new construction, read "Austin Home Price
Illusion" at https://www.recenter.tamu.edu/articles/tierra-grande/Austin-Home-Price-
Illusion-2378.
Texas' average days on market (DOM) stayed at 56 days for the second straight month,
deviating from the steep rebounding trend that lasted for over a year. The current reading
is merely three days short of the five-year average before 2020, which stood at 59 days.
The consistent reading suggests that the housing market may have reached a state of
equilibrium. Among the major metros, Austin and San Antonio reported a longer-than-
average DOM of 69 days, while Dallas and Houston had DOM figures of 46 days and 49
days, respectively.

The number of active listings rose to 2.3 percent, reaching just above 85,000 listings. All
four of the major metros posted positive monthly gains with Dallas accounting for the
largest gain at 5.7 percent MOM while Houston remained at last month's level with a 0.4
percent MOM game. Conversely, the state's new listings dipped by 12.7 percent to 36,880
units, with Dallas contributing significantly to this double-digit decline by registering a
decrease of 1,800 units in July. Amid the rise in active listings, months of inventory
(MOI) had a marginal gain to 3.3 months.
Since the Fed hiked interest rates by another quarter point, both treasury rates and
mortgage rates increased in July. The ten-year U.S. Treasury Bond yield grew 15 basis
points, reaching 3.9 percent. Likewise, the Federal Home Loan Mortgage Corporation's
30-year fixed-rate increased to 6.8 percent, up 13 basis points. The inflated mortgage
rate is expected to further raise the cost of home ownership and decrease mortgage
applications.
To read more, click here: https://www.recenter.tamu.edu/articles/technical-report/Texas-
Housing-Insight
---
New data highlights the rise of solo renting in the US

By Alex Summers October 3, 2023

The rise of solo renting in the US is reshaping the housing landscape,
with baby boomers and millennials leading the charge.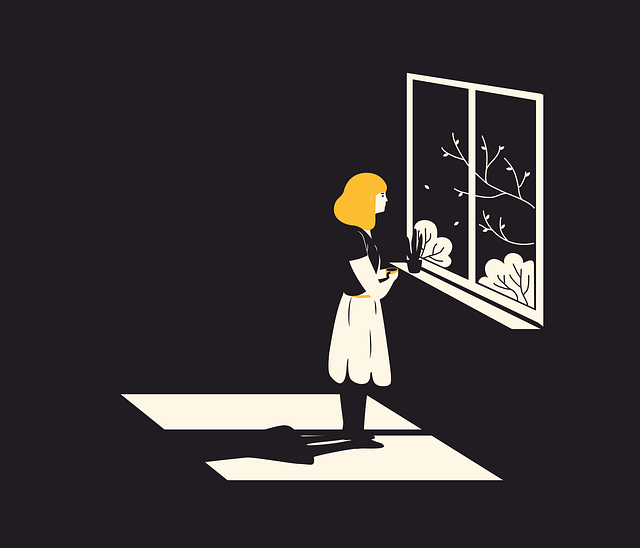 The landscape of housing in the US is transforming as solo renting
gains unprecedented popularity among various generations, according
to the most recent data from Yardi Matrix. The latest report reveals
that the number of solo renters in the US has experienced a significant
surge between 2016 and 2021, marking a 6.7% increase, equivalent
to one million people, bringing the total to 16.7 million individuals. This
trend, which accelerated notably during the pandemic-ridden year of
2020, may shape the future of housing dynamics.

Generational shifts: baby boomers and millennials
Lead the Way

The surge in solo renting is notably driven by baby
boomers and millennials, who have emerged as the champions of
living alone in rental properties. Baby boomers constitute the largest
demographic within the solo renting population, accounting for 32.4%,
or 5.3 million, of solo renters in the US. Their ability to age in place,
thanks to technological advancements and the "grey divorce"
phenomenon, has paved the way for this presence of solo renters
among the baby boomer generation.
On the other hand, despite many millennials transitioning into
homeownership, a considerable number – approximately 4.8 million –
continue to embrace solo living arrangements in rental properties.
Millennials now
29.5% of solo renters in the US, reflecting
their willingness to prioritize independence and space, often at a
premium cost.

Geographic solo renting: Salt Lake City is out front
but Texas dominates the top 10

The geographic distribution of solo renters across the nation is far
from uniform according to the report. Salt Lake City stands out as the
city with the most significant surge in solo renters, experiencing a
staggering 24.9% increase between 2016 and 2021, reaching a total
of 50,265 solo renters. The city's flourishing healthcare, technology
and energy sectors, combined with a relatively affordable cost of living,
make it an attractive destination for those seeking solo rental accommodations.
Texan cities also make a strong showing in the top ten metros for solo
renters. McAllen, Austin, San Antonio and Dallas have all experienced
substantial growth in the number of solo renters, with Austin standing
out with a 23.9% increase. The Lone Star State's growing tech
industry and affordable living options have propelled its cities to the
forefront of solo renting trends.

To read more, click here:
https://citymonitor.ai/environment/housing/rise-of-solo-renting-renters
---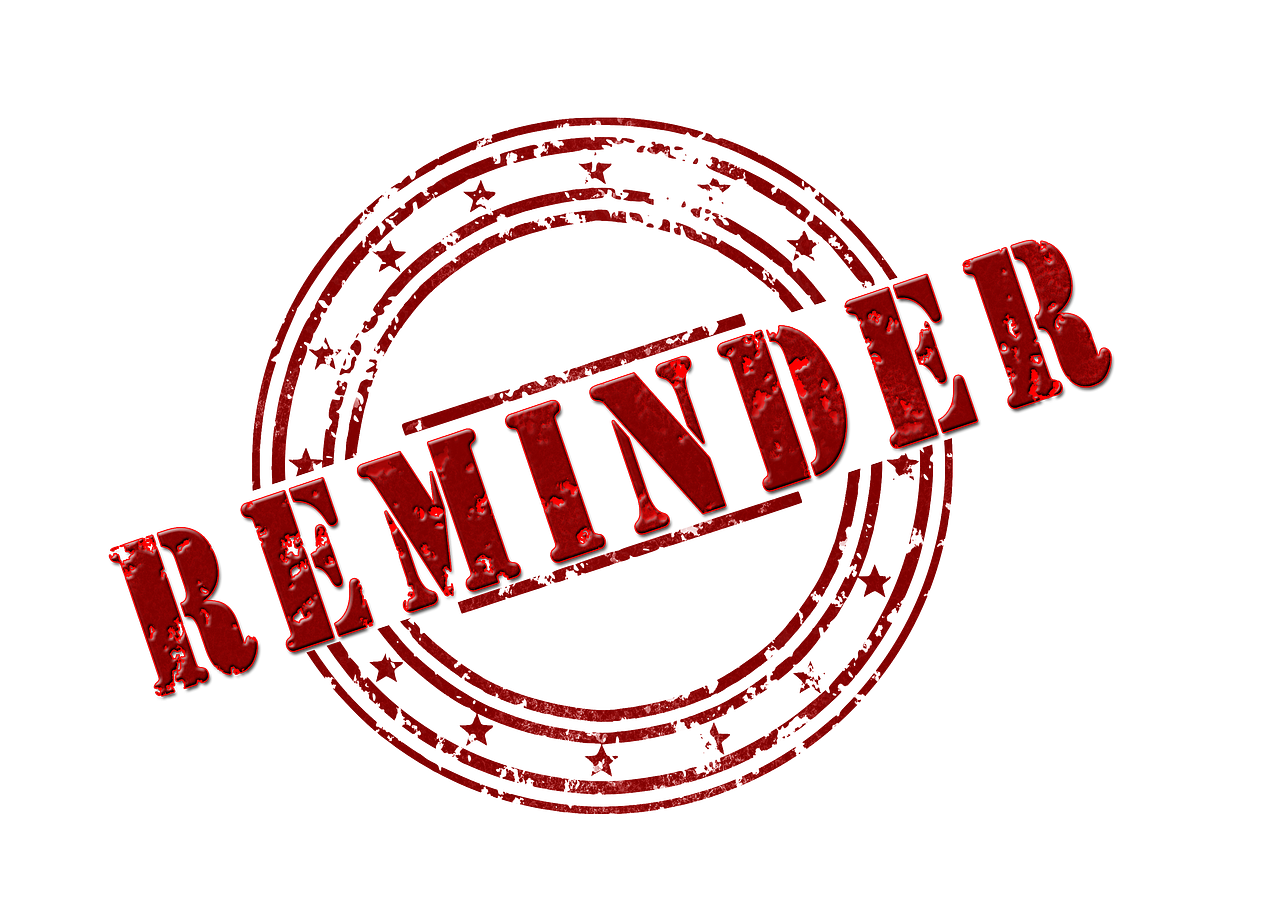 Please bear in mind 3G Properties Group handles basic maintenance requests
and is not a general contractor or construction company. We are happy to work
with YOUR preferred vendors as long as 3G obtains proof of their liability
insurance, copy of their W9 and coordinates the repairs. As your property
management company, we are charged with coordinating all maintenance with
your resident as part of our liability protection for both you and 3G. If the owner,
resident and vendor are communicating outside of our Maintenance Coordinator
and/or 3G team, this can cause significant problems. We expect to pay your
vendor through our system so all of your annual expenses are reflected on your
1099. 3G Properties Group strives to provide you with a "hands off" experience
as much as possible, relieving you from maintenance burdens and headaches!
---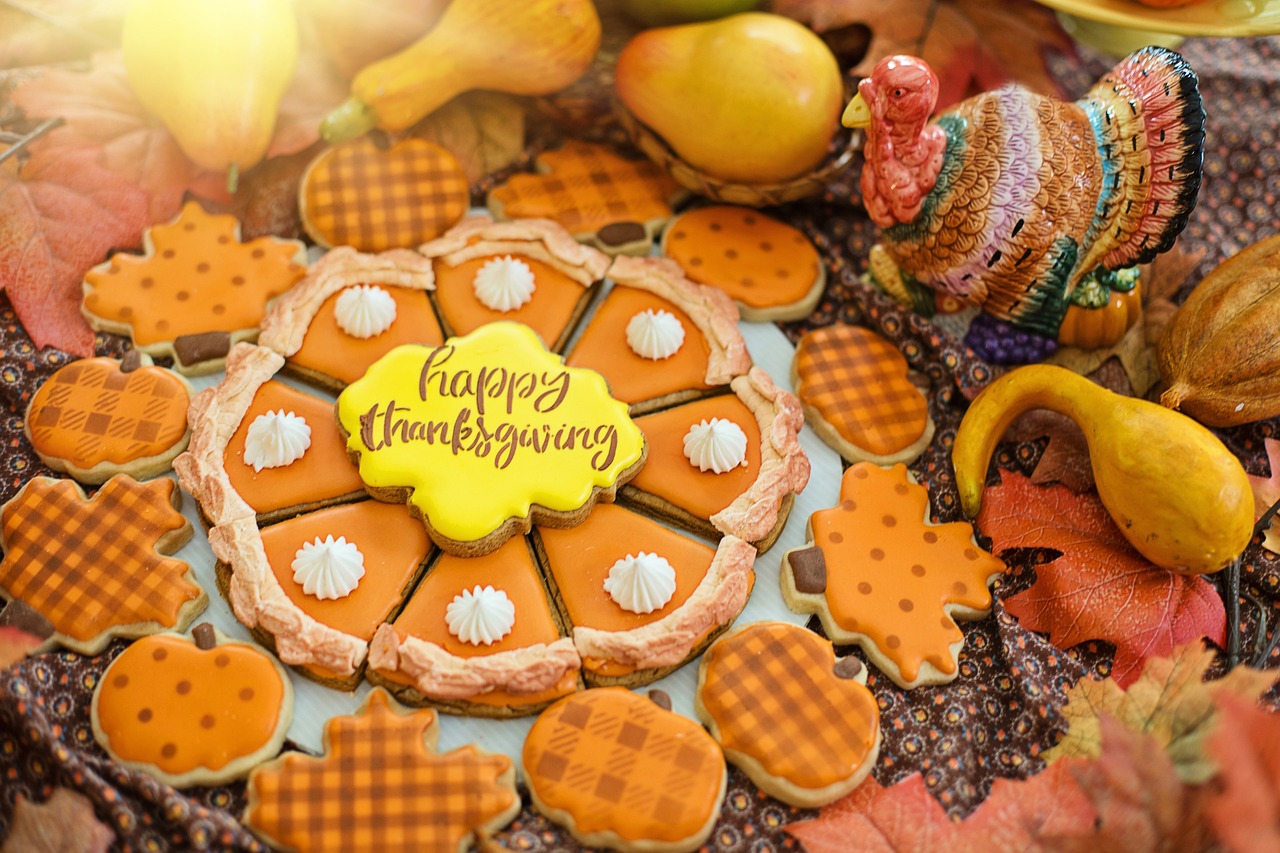 What are you thankful for?
Gratitude turns what we have into enough and we are
grateful for each of you!
---
New Year Lucky Black-Eyed Pea Dip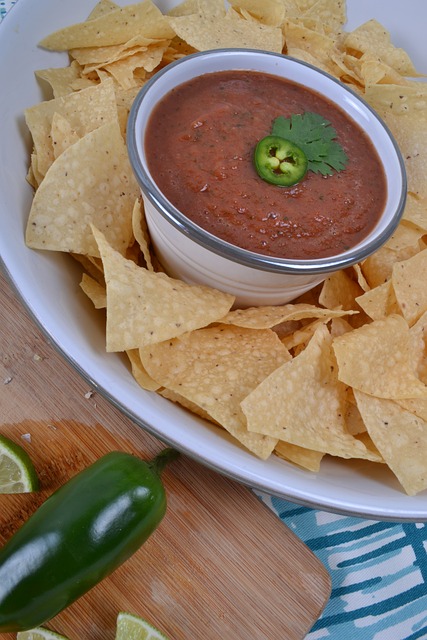 It's the perfect easy party appetizer.

Ingredients
 1 (14-oz.) can black-eyed peas
 1/4 onion, finely chopped
 1/4 c. sour cream
 8 slices pickled jalapeño, chopped
 1 c. grated sharp cheddar cheese
 3 tbsp. salsa
 Hot sauce, to taste
 Salt and black pepper, to taste
Directions

1. Preheat the oven to 350°F. Drain the black-eyed peas and add
them to a bowl. Partially mash the peas, leaving some whole. Add
all other ingredients, stirring to combine.
2. Spread the mixture into a 1 1/2 quart baking dish and bake for 20
to 30 minutes until hot and bubbly. Serve with tortilla chips!
Tip: If you have them available, you can use the canned black-eyed peas and jalapeños
(they're canned together). If you do this, you can omit the extra jalapeños.
---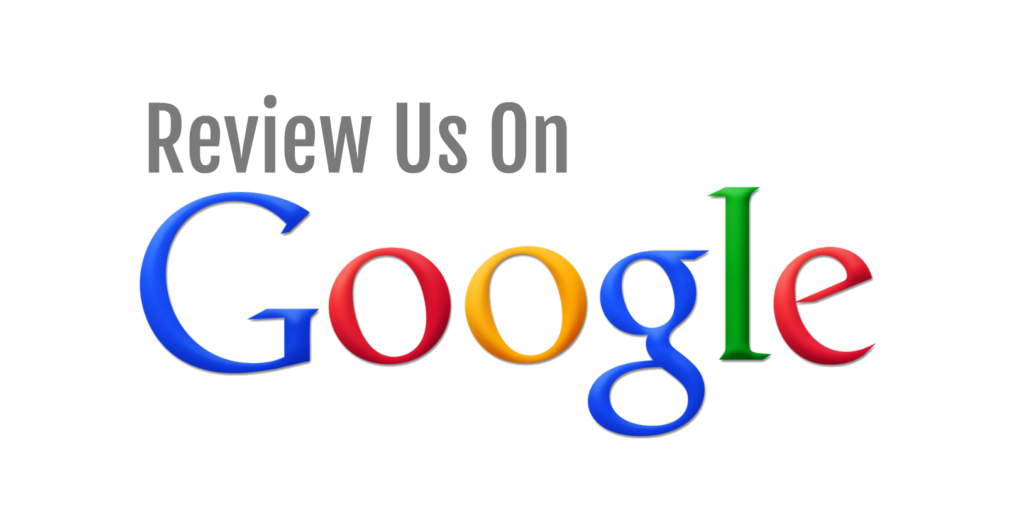 3G Properties Group | Review Us
---
FROM OUR 3G FAMILY TO YOURS: