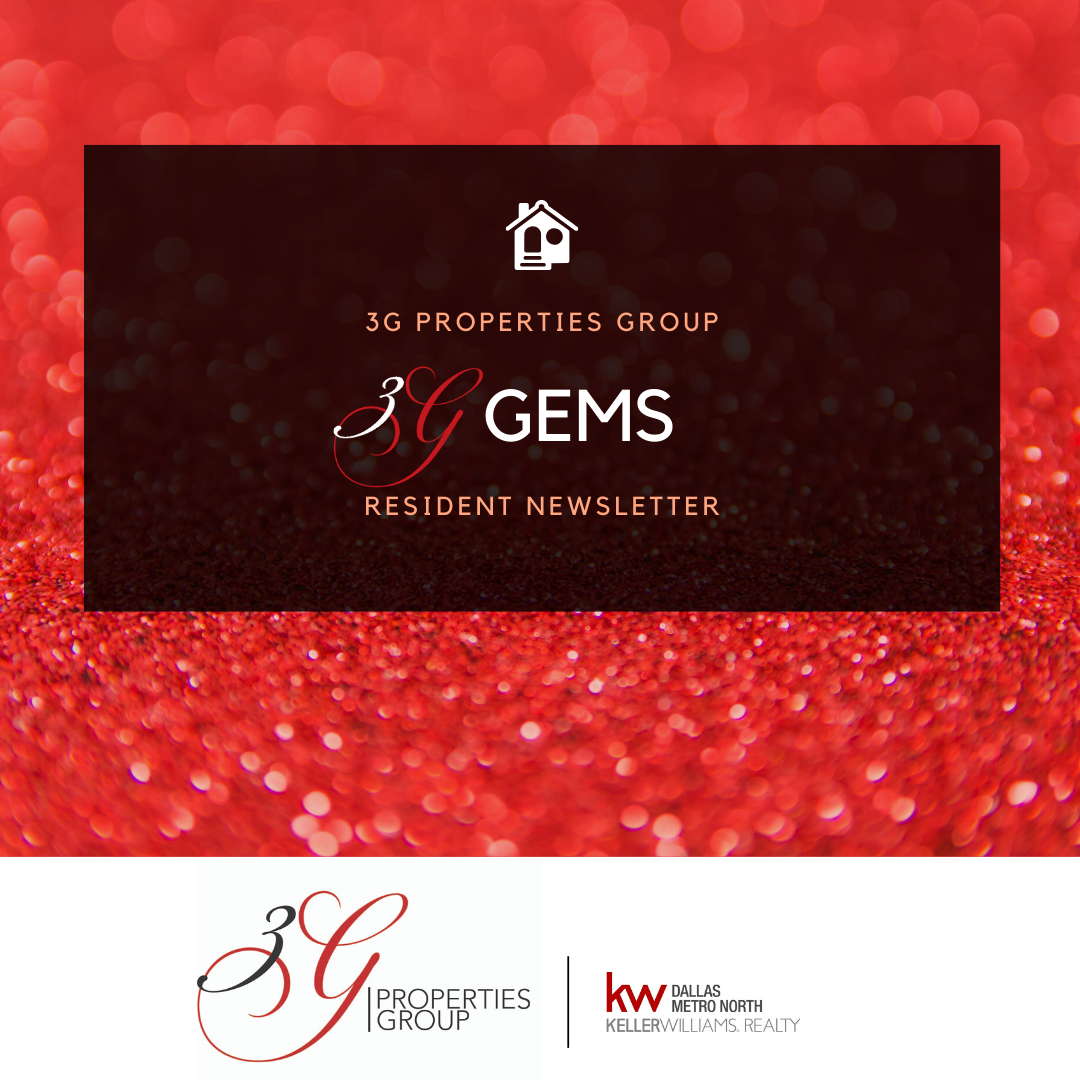 TENANT NEWSLETTER
September 2021

Our office will be closed on Monday, September 6th, in observance of Labor Day.

Planning the last big barbecue of the season? These must-have recipes will help you send summer off in the most delicious way possible:
50 Best Labor Day Recipes | Labor Day Cookout Ideas | Food Network
---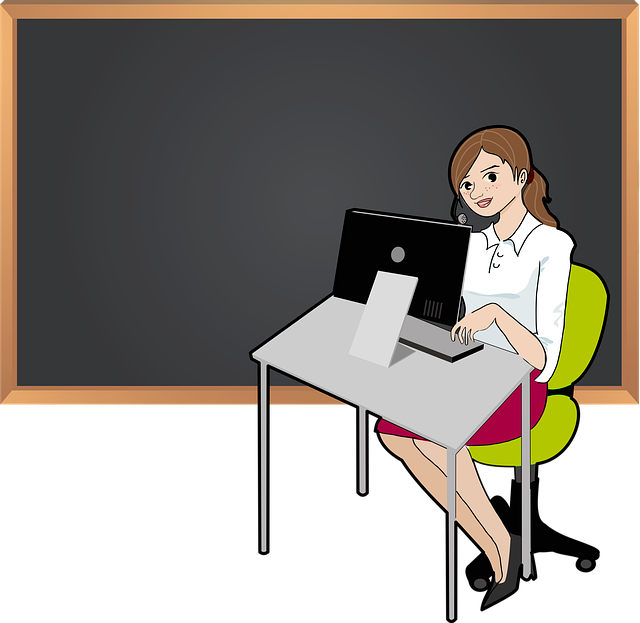 Back-to-school online safety: Tips for parents
Written by Dan Rafter for NortonLifeLock
Decrease the odds of your children falling victim to online threats by watching for online dangers and taking steps to help protect your children against these dangers.
While back-to-school time is always busy, there's one step that parents often forget: educating their school-age children on how to help stay safe online while back in school.
Students face plenty of online threats during the school year, everything from cyberbullying and sexting to phishing attempts and the theft of their laptops and smartphones.
Fortunately, you can decrease the odds that your children fall victim to online threats this school year by watching for the most common online dangers and taking the steps to protect your children against them.
Here's a look at some of the most common online dangers your child might face this school year, and the strategies you can use to keep your children safe.
Install security software. The first step in keeping children's laptops and other devices safe from malware is to make sure these devices are protected by security software. This is the best tool to prevent your children from accidentally downloading malware or spyware on their computers.
If your school district provides your children with laptops or tablets, these devices will most likely have some antivirus protection already installed. But you should check to make sure.
Be especially vigilant, though, if your children are using their own or your devices when completing homework assignments after school. Make sure you've installed this important software on the devices in your home.
Protect their mobile devices too. Hackers often directly target the apps and programs on laptops and other devices to infect these machines with viruses. Children use plenty of apps and programs during the school day. These programs can be inviting targets for cybercriminals if they aren't updated with the latest protection against malware and viruses.
The malware they use to infect computers can allow hackers to take over your children's devices, spy on their online activity, and steal any information contained on them. That is why it's so important to make sure their mobile devices are protected too.
Educate your kids about phishing. Adults aren't the only ones who fall for these scams—so do teens and tweens. And children are more likely to fall for phishing scams when they're increasing their time online, which for many might be during the school year.
Kids are likely to fall for phishing scams that appear to come from video game providers or retailers. They might quickly provide their own or their parents' credit card information, for example, to what they think is a video game company threatening to shut down their gaming accounts.
Parents should inform their children on how phishing scams work. And they should remind them to never respond to any email asking for personal or financial information. Instead, parents should instruct their children to show any such emails to them.
Watch for cyberbullying. Cyberbullying, in which adults or children use the internet to threaten others, is a real problem for school children.
Children are more at risk of cyberbullying when they are spending more time online, such as during the school year. It's important, then, for parents to talk with their children about online bullying, explaining to them that hateful comments delivered online are never OK. Parents should tell their children to come to them immediately if they are victimized by cyberbullying.
If you have evidence that your child has been the victim of cyberbullying, block any messages from the bully and tell your child not to communicate with the aggressor. Collect evidence of the bullying by taking screenshots of hostile messages or taunting photos. Record any harassing videos.
And if the bully goes to the same school as your child, contact the school or district office. If the bully is threatening to harm your children, report the cyberbullying to your police department.
Teach your children about strong passwords. The best way for your children to keep hackers from accessing their accounts at gaming and social media sites is to teach them the importance of strong unique passwords.
Hackers can crack simple passwords easily. Tell your children to use passwords that include a combination of lowercase and uppercase letters, symbols, and numbers. These complex passwords are far more difficult for hackers to crack.
Another option: Consider using a long passphrase that your child can remember, but others would find difficult to guess.
Don't let your children use the same passwords at multiple sites, either. If a cybercriminal cracks their password at Instagram, they can then access any other social media or gaming sites that your children protect with the same password.
If hackers steal your children's passwords, they can access these sites and the credit card information stored on them.
Consider limiting online gaming. A poll conducted by the C.S. Mott Children's Hospital and published in early 2020 found that many 13- to 18-year-olds are spending hours each day playing video games. A total of 41 percent of parents said their teen boys play video games every day, while 20 percent of parents said their teen girls did the same.
The poll found that 37 percent of teen boys are likely to spend three or more hours gaming when they do play video games.
The survey found that 34 percent of parents said that gaming makes it harder for their children to complete their homework, while 31 percent said it interferes with their teens' extracurricular activities.
Parents may consider limiting the amount of time teens spend playing video games during the school year and take steps to encourage them to participate in other activities, such as spending time with friends or joining extracurricular activities at their schools.
Watch for online predators. As children spend more time online, whether during the school day or when at home working on essays, reports and other homework assignments, they are more at risk of encountering online predators.
The National Center for Missing and Exploited Children said that it received 37,800 reports of possible online enticement targeted at children during 2020. That's a jump from the about 19,100 reports the center received in 2019.
Online enticement is when adults use the internet to engage children in conversations or try to convince them to send explicit images of themselves. Some online predators try to befriend children over time with the goal of one day setting up an in-person meeting.
It's a good idea for parents to speak with their children about the dangers of online predators and about how they operate. That includes explaining to children that some adults pretend to be children online to befriend them.
They should also tell their children that they can only chat online or game online with people whom they've already met in real life. Parents may want to set limits on the amount of time their children can spend online.
Teach your kids to never leave their laptops and smartphones unattended. As they're chatting with friends or hustling to their lockers, your children might leave their laptop or smartphone unattended. If they're heading to the local pizza parlor after school with their friends, they might leave their smartphone by itself at a booth as they head to the counter to place their order.
These are all perfect opportunities for thieves to steal these devices. And once thieves get them? If they can log on—and they often can figure out how to do this—they can gain access to your child's emails, files, and other personal information.
Make sure to remind your children to never leave their devices unattended, no matter how hectic their school day gets.
Make sure your children have lock screens on their phones. Criminals who steal your children's phones can nab plenty of information. It's important, then, to make sure your children's phones are protected by lock screens. These screens require users to enter a password, code, or pattern before they can unlock a phone and access its features.
A lock screen won't keep every thief out of your child's phone. But they do increase the odds that someone who nabs your child's phone won't be able to access the messages, photos, and files contained on it.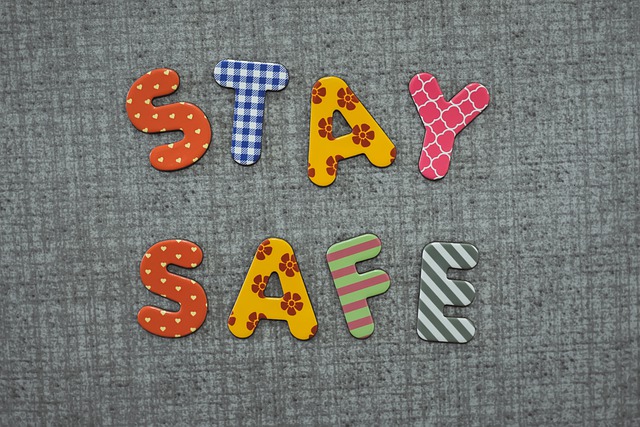 ---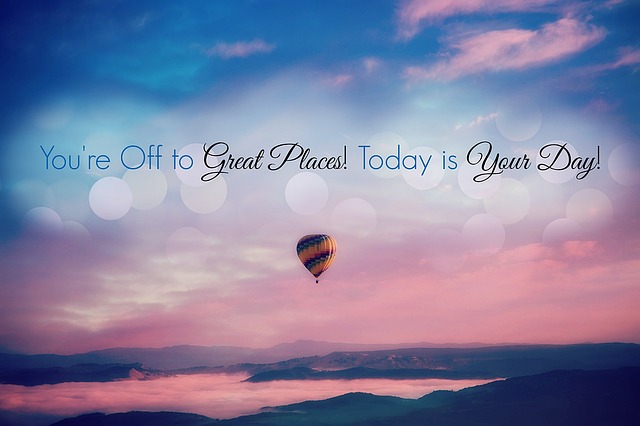 Learn about Positive Thinking Day
Positive Thinking Day is a time set aside each year to concentrate on all things positive. An American entrepreneur started this day in 2003 so that people could commemorate the many rewards that can be found in thinking positively.
There are a lot of benefits that are associated with positive thinking. There are a number of studies, which have been published online, which show that the risk of heart disease can be lowered through positive thinking and that stress can be reduced as well. Studies have also shown that positive thinking can increase a person's life span and lower depression as well.
We have even come across studies that have revealed that there is a link between positive thinking and increasing the resistance of the body to the common cold. You could even spend a little bit of time on Positive Thinking Day looking into the benefits of positive thinking and the various studies that have been carried out.
September 13th
On this date, no negative thoughts are allowed! There are a lot of people in life who tend to view the negative in every situation, rather than the positive. This isn't always bad, of course. It can mean that you are prepared for the worst and always pleasantly surprised. However, too much negativity can be bad for the soul. In fact, you can prolong your life with happiness and optimism. So, on this date, and other dates too, try to encourage yourself to think positively.
"Positive thinking will let you do everything better than negative thinking will."
Zig Ziglar
There are a number of different techniques and approaches that you can use to try and be more of a positive thinker. This includes catching your thoughts and reframing them. If you find yourself having a negative reaction to something, try to change your perspective. You need to be in that moment. Recognize that you are thinking about something from a negative standpoint. Take a few moments to think about the positives. You can even write them down. Remember, the positives don't have to be huge, monumental wins. They can be small wins. A lot of small wins throughout the day can result in great positive thinking overall. Baby steps, as they say!
"We can complain because rose bushes have thorns, or rejoice because thorn bushes have roses."
Abraham Lincoln
Another way to be more of a positive thinker is to be aware of your automatic reactions. What is your natural and go-to way of reacting? Are you someone that will think their entire day is ruined if you spill your coffee over yourself on the way to work? Are you the type of person that will laugh it off and try to look on the bright side? Perhaps you have been drinking too much coffee anyway? Maybe it gives you the perfect excuse to go out and buy that shirt you have been wanting for quite some time now? If you fall into the negative category, don't be harsh on yourself. Instead, be aware of this, and think about how you can start changing this behavior so that you can be more positive on a day-to-day basis.
"The greatest discovery of all time is that a person can change his future by merely changing his attitude."
Oprah Winfrey
It is also important to try and let go of your fear. Fear is what creates negativity. Think about it: at the bottom of your negative thoughts, you will probably find fear. Let's go back to the coffee example. What's brought on those negative thoughts? Well, it may be the fear that everyone is going to look at you because you have coffee on your shirt, right? It may be the fear that you have wasted money on a coffee and it has gone to waste?
We all have different fears, and so you need to focus on letting go of these fears. One way to do this is to close your eyes. Think about where the fear is coming from, and then visualize all of the stress fading away. This does not work for everyone, so spend some time researching different techniques and trying them out until you find something that works for you. From meditation to visualization; there are lots of different options.
How to Celebrate Positive Thinking Day
If you are not sure what to do to celebrate, here are a few suggestions.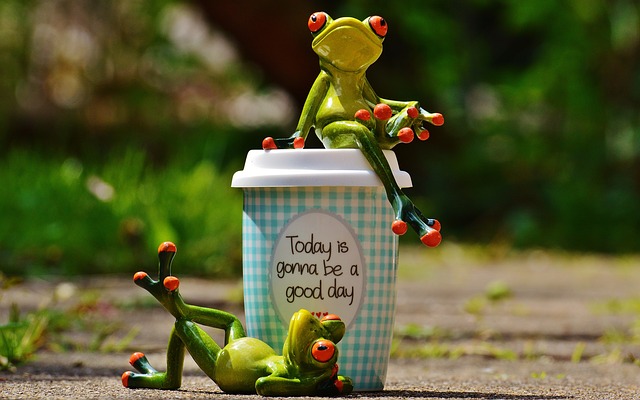 Start the day positively by saying "Today is going to be a good day!" This will set the tone for the day ahead of you.

Say some affirmations. These are positive sentences about you or your circumstances that can give you boldness, confidence and self-esteem.

Hang around with positive people.

Show gratitude for the simple things in life.

Read or watch positive, motivational books and movies.

Be kind to someone today.

Finally, the best thing you can do for yourself and others, today and everyday is to simply smile.
September 13th is also Hug Your Boss Day!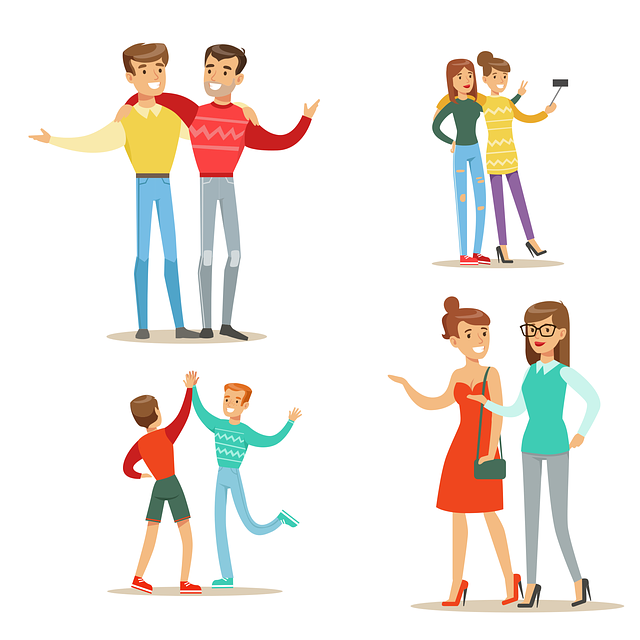 ---
Summer officially ends on September 22nd. Good riddance to summer heat!

---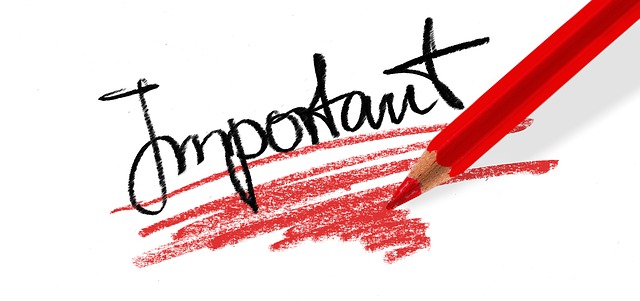 Tips & Reminders
Maintenance requests MUST be in writing so please use your tenant portal. Photos can also be uploaded to support your maintenance requests. Report any leaks so minor problems don't turn into major ones.
We have a new process for submitting emergency work orders.
All emergency work orders must be submitted via your tenant portal. Emergency work orders will be received after hours and on weekends. The previous emergency maintenance phone number has been closed. Please make note of this change.
Maintenance emergencies are:
Major Water Leak (shut off water immediately)

Heat is out and it is below 55 degrees

AC is out and it is above 85 degrees
We service each of our rental properties quarterly or semi-annually for filter changes, smoke alarm testing and property walkthroughs. This is a requirement of your Landlord and to ensure the safety and condition of your home. If you refuse service and/or do not allow access to your rental property, a $65 trip charge will be added to your rental account.
If you are ever locked out of your rental property, it is your responsibility to contact and pay for locksmith services.
Do NOT pour oil or grease down any drains including garbage disposals to prevent clogs and repairs being charged back to tenants due to misuse.
Per your Lease Agreement, all tenants and occupants 18 years and older need their own separate Renter's Insurance Policy or on a combined policy naming all tenants and occupants as insureds. 3G Properties Group should be named on your policy as an "additional interest" so your insurance company will automatically send us your proof of insurance and any changes or updates. If all tenants are not named on the insurance policy or we do not have a copy of your policy on file, there is a mandatory $12.50 landlord's liability insurance policy charged to your rental property each month to be included in your rent payment. Tenant's personal property is not protected unless Tenant has their own RENTERS INSURANCE.
DUE TO LIABILITY, UNDER NO CIRCUMSTANCES SHOULD ANY TENANT OR OCCUPANT ACCESS THE ATTIC OF THE PROPERTY FOR STORAGE OR ANY OTHER PURPOSE. You are not allowed to change your AC filters if they are located in the attic space or above 6 feet from the ground.
No temporary or above ground pools of any kind or trampolines are permitted on the property per your Lease Agreement, paragraph 12D.
Tenants must kennel or crate pets whenever the landlord or landlord's representative will be on property for a scheduled appointment. If not, there will be a $65 trip charge added to your rental account.
If you have an addition to your family, i.e. new baby, please let us know so we can add them as occupants. We will need their name and date of birth. Any occupants 18 or older are required to complete a rental application for approval.
Please make all payments through your portal. We do not accept personal checks.
---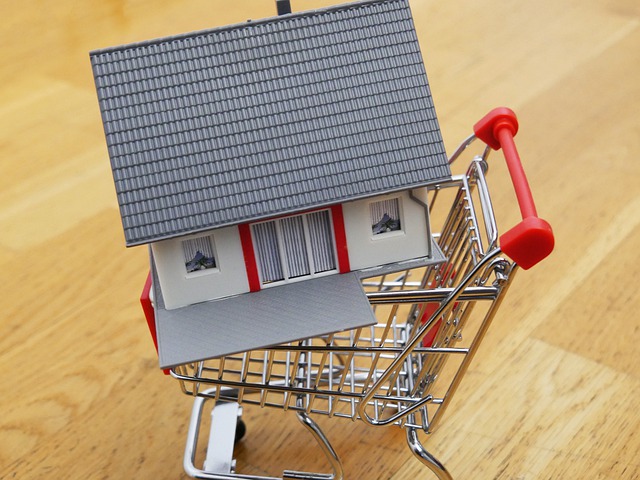 Want to buy your next home?
3G Properties Group wants to be your full-service Realtor®. Our team is a top producer, experienced and knowledgeable to assist clients with purchasing and selling their homes in addition to our property management services. We can guide you through the steps, put you in touch with one of our preferred lenders and help you improve your credit so you can purchase your next home. When you are ready to step into home ownership, please let us know.
---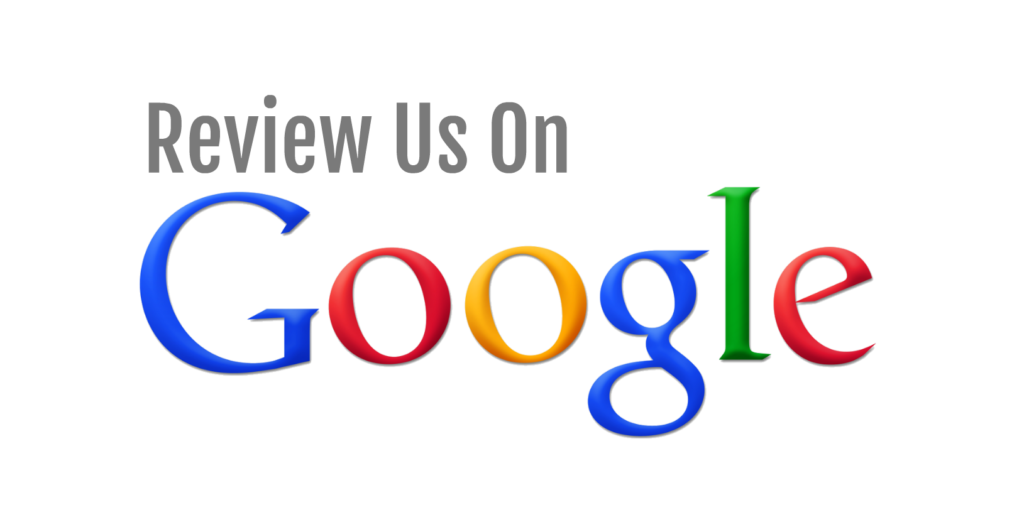 ---