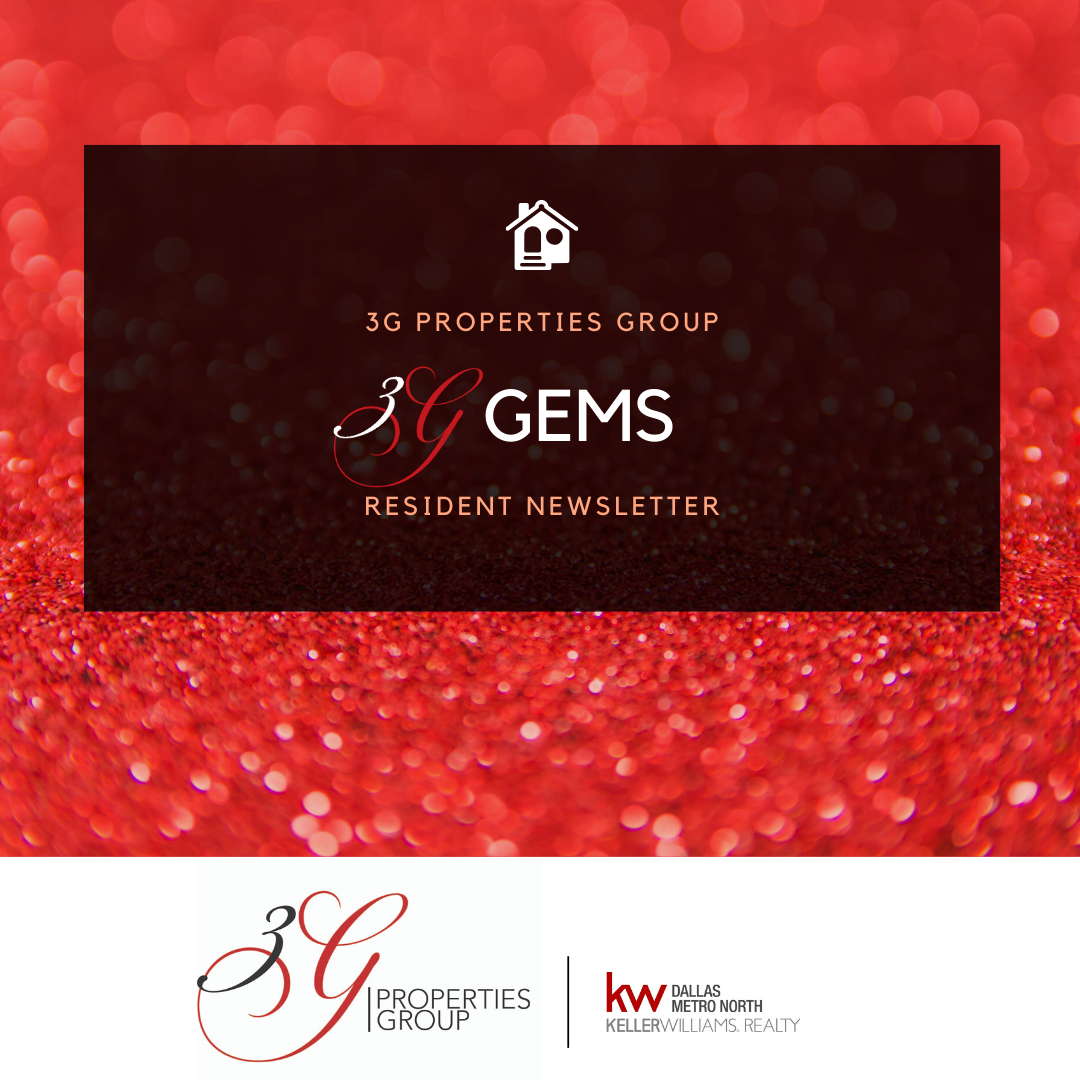 TENANT NEWSLETTER
JANUARY 2022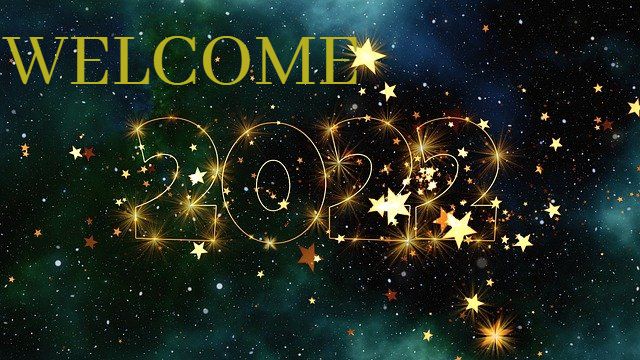 ---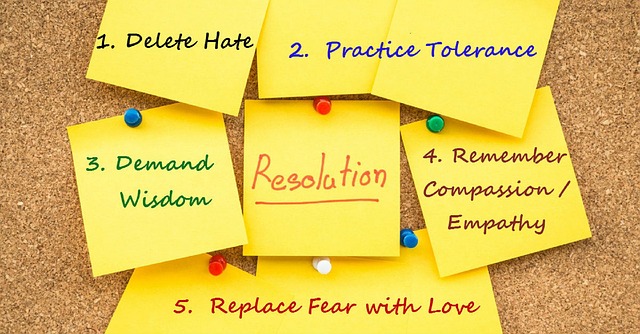 How do you actually keep your New Year's Resolutions?
Stick to picking just one.

Be realistic and specific.

Write out a detailed plan.

Ask for support from loved ones.

Try new goals each year.
---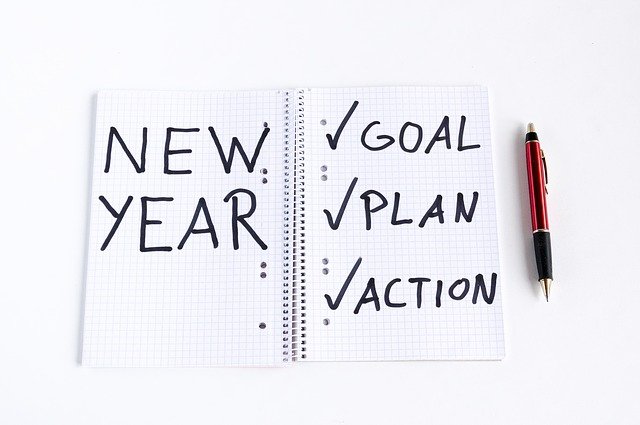 New Year, New Dreams, New Ideas!
How to Make a Vision Board That Works in 10 Simple Steps
by Jean Van't Hul
Vision boards work on many levels
Vision boards are an important part of my annual goal-setting process. They help set and prioritize goals, values, and intentions.
Vision boards are fun to make and can be quite artistic/creative.
The process of making vision boards help plant goals and intentions in your head and sends them out to the universe.
Seeing your vision board regularly—with images and words representing your goals, wishes, and values—helps remind you what you want to do, be, and have. And helps to ensure that you continue to move towards those things, both consciously and unconsciously.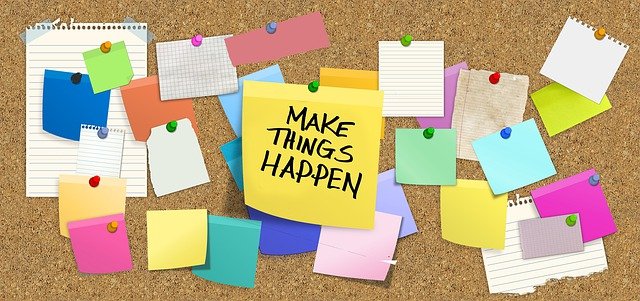 How to Make a Vision Board that Works
Materials:
Poster board

Magazines

Other images and text from artwork, old books, computer printouts, etc. (optional)

Stickers (optional)

Scissors

Glue sticks

Paper and pen

Sharpies or other permanent markers (optional)
1. Set goals and prioritize
First, sit down with paper and pen and think about your goals for the coming year.
This initial step is your big brain dump and includes the big goals (get healthy and strong, learn how to meditate, take the family on a trip to St. John) to the little wish list type of stuff (get a new vacuum cleaner), intentions (be more mindful, connect with my family better), and words for the year (clarity, joy, peace).
After you do the first brain dump, review your thoughts and notes and figure out what your priorities are and either circle them or create a new list.
What are the things you really, really want to happen above all else? Those should definitely go on your vision board. A lot of the other things will end up on your board, too, but you want to make sure the biggies get their place.
2. Create a basic structure for your vision board
Divide the poster board into sections. Title each section with the life area that it corresponds with (home, career life path, family, friends, health, hobbies/children creativity, travel, etc.). Sections provide a nice frame work and some general life categories to keep your goals and vision board well rounded. Each section has a corresponding life area associated with it.
3. Write goals and ideas on your poster board. Once you draw your sections on your poster board and write the life areas on it, then start writing your goals and intentions for each area directly on the poster board. It will get covered over later with collage images so don't worry about how it looks or if you are thinking on paper and later change your mind about some of your priorities.
This part helps you round out your goals. For example if your initial brain dump focused on finances and health, you are now reminded to consider relationships, skills, etc.
4. Find images and words for your vision board. Search for and cut out images and words that embody your goals and/or just speak to you. Go through a stack of magazines and clip everything you like-colors, words, interesting images-but be on the hunt for images and words that relate to the goals you're making.
In fact, cut out way more than you need or will ultimately use!
Also, if there's a goal or intention that you can't find a good image for, hop on the computer and do an image search. Your finished vision board can include a mix of magazine images, pictures you print from the internet, and words. Kids can join in by clipping images for collage.
5. Sort and arrange the images and words. You can do this as you go or after the cutting spree. So, with your poster board in front of you, and your pile of images at hand, go through the images and decide what belongs on the poster board and place it roughly in the section it will go. Then continue through the pile of clippings.
Some images will go on the poster board, some will go in a "later" pile to be used in a future collage, and some will just be recycled.
6. Edit and create your vision board. Now it's time to narrow down both the images and words, and the placement.
Time to trim around the flowers or bicycle or whatever, if you haven't already. You can edit out more of the images and arrange the others. Trim and refine.
7. Glue down your images. Begin with a base layer of color and themes. Then build on with the smaller images.
8. Add you own words, doodles, or sketches. Now, add your own words, doodles, or sketches over and around the collaged images with Sharpie markers (optional).
9. Display! And now it's time to hang your new vision board on the wall where you will see it regularly! The act of creating it is important, but so is seeing it regularly.
10. Review your goals daily. So you have your new vision board in a place where you can see it every day, right? Make sure to pause and review the images, messages, and goals at least once a day.
Take a few minutes each morning to revisit the goals that the images and words represent, to imagine what it will be like when they come to pass, and to think about something you could do that day toward each goal.
Click here for the complete article and more on manifesting with vision boards
---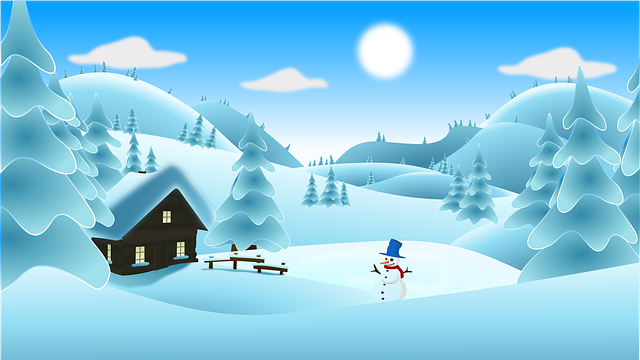 Take A Good Look At Your Trees And Limbs
Provided by Roofing Solutions
A tree branch is a simple, yet often overlooked aspect of property maintenance. Nonetheless, one of the most common seen forms of property damage is caused by trees due to fallen or broken limbs.

Trees provide shade during hot summers as well as put on a beautiful display of colors in the fall. Your roof may not have the same fondness, especially if the trees near the home are not healthy or too close. The trees could cause costly, significant damage to the roof, fence, and your personal belongings. However, most of this damage can be prevented.


CHECK IF TREE BRANCHES have grown over or are too close to the roof. Large limbs can break off and puncture the roof. If they're already weak from age or prior damage, an ice storm or rare snow storm can do them in. What is a safe distance? A minimum of 3' of distance is considered an industry standard from an insurance standpoint.
LOOK FOR UNSTABLE/UNHEALTHY TREES: Look out for trees around the home that could topple over or break branches on or near the home during a storm, or if iced over. Falling limbs can wreak havoc, but if a whole tree topples over, there could be substantial damage not only to the roof but to the walls and personal items as well.
Please submit a work order and photos through the portal of any tree concerns listed above.
---
January's Delicious Healthy Treat
The holidays are over and one of those resolutions could be to eat healthier. This doesn't have to be boring, and it certainly doesn't mean you have to do away with sweet snacks (heaven forbid). Here is a healthy and sweet snack: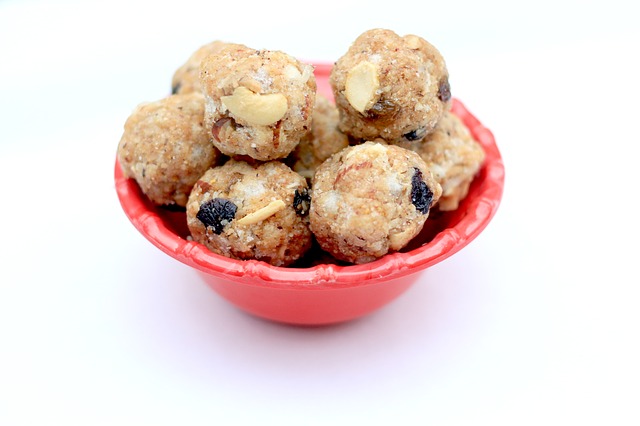 Maple pecan energy balls
Ingredients:

1 cup quick oats (certified gluten free for allergies)
1/2 cup chopped pecans
1/2 cup chunky peanut butter
1/4 cup maple syrup
1/4 cup shredded coconut
3 tbsp. dark chocolate chips

Instructions:

Mix all ingredients in a large bowl and roll into golf balls sized balls, placing on a parchment lined baking sheet. Place in the fridge or freezer for an hour.
Store covered in the fridge or freezer
---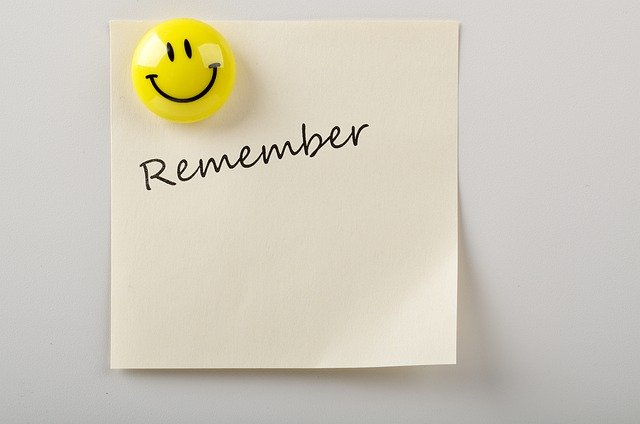 PLEASE REMEMBER TO KEEP YOUR RENTER'S INSURANCE POLICY CURRENT AND UP TO DATE! Please send us a copy of your renewed policy so we can add to your portal: admin@3GPropertiesGroup.com
---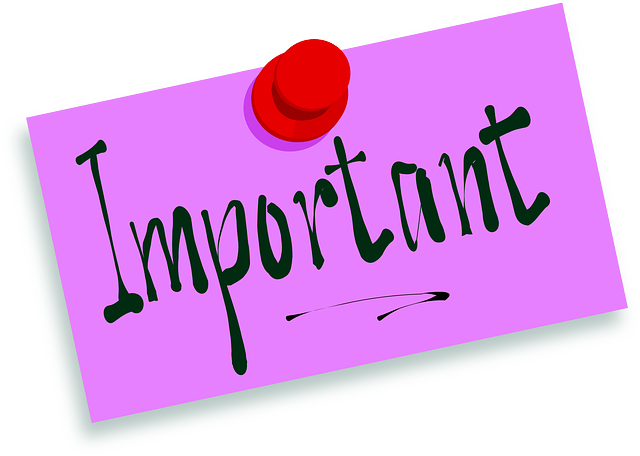 Tips & Reminders
Maintenance requests MUST be in writing so please use your tenant portal. Photos can also be uploaded to support your maintenance requests. Report any leaks so minor problems don't turn into major ones.
We have a new process for submitting emergency work orders.
For emergencies only, please call (713) 352-3768. Messages left will be checked after hours and on weekends. Please submit a work order as well. Please make note of this change.
Maintenance emergencies are:
Major Water Leak (shut off water immediately)

Heat is out and it is below 55 degrees

AC is out and it is above 85 degrees

Toilets: None are working (not just one)

Sewage backup throughout (not just a clogged drain)

Broken windows and doors (not lockouts)

Electrical: Outages (not caused by the power company or weather related) that affect major parts of the home
We service each of our rental properties quarterly or semi-annually for filter changes, smoke alarm testing and property walk throughs. This is a requirement of your Landlord and to ensure the safety and condition of your home. If you refuse service, do not allow access to your rental property, do not leave your keyless deadbolt unlocked or do not safely secure your pet in its crate, a $65 trip charge will be added to your rental account.
If you are ever locked out of your rental property, it is your responsibility to contact and pay for locksmith services. This is not a maintenance request (see above).
Do NOT pour oil or grease down any drains including garbage disposals to prevent clogs and repairs being charged back to tenants due to misuse.
"Flushable" Wipes — and Almost Everything Else — Are Not Flushable. Here is a simple truth. Sewer systems were designed to handle two things — human waste and toilet paper. Flushing wipes increases the chances that the pipes will get blocked and cause serious problems for the sewer system in general. Repairs caused by misuse will be charged back to tenants.
Per your Lease Agreement, all tenants and occupants 18 years and older need their own separate Renter's Insurance Policy or on a combined policy naming all tenants and occupants as insureds. 3G Properties Group should be named on your policy as an "additional interest" so your insurance company will automatically send us your proof of insurance and any changes or updates. If all tenants are not named on the insurance policy or we do not have a copy of your policy on file, there is a mandatory $12.50 landlord's liability insurance policy charged to your rental property each month to be included in your rent payment. Tenant's personal property is not protected unless Tenant has their own RENTERS INSURANCE.
DUE TO LIABILITY, UNDER NO CIRCUMSTANCES SHOULD ANY TENANT OR OCCUPANT ACCESS THE ATTIC OF THE PROPERTY FOR STORAGE OR ANY OTHER PURPOSE. You are not allowed to change your AC filters if they are located in the attic space or above 6 feet from the ground.
No temporary or above ground pools of any kind or trampolines are permitted on the property per your Lease Agreement, paragraph 12D.
Tenant must kennel or crate pets whenever landlord or landlord's representative will be on property for a scheduled appointment. If not, there will be a $65 trip charge added to your rental account.
If you have an addition to your family, i.e. new baby, please let us know so we can add them as occupants. We will need their name and date of birth. Any occupants 18 or older are required to complete a rental application for approval prior to them moving in.
Please make all payments through your portal. We do not accept personal checks.
---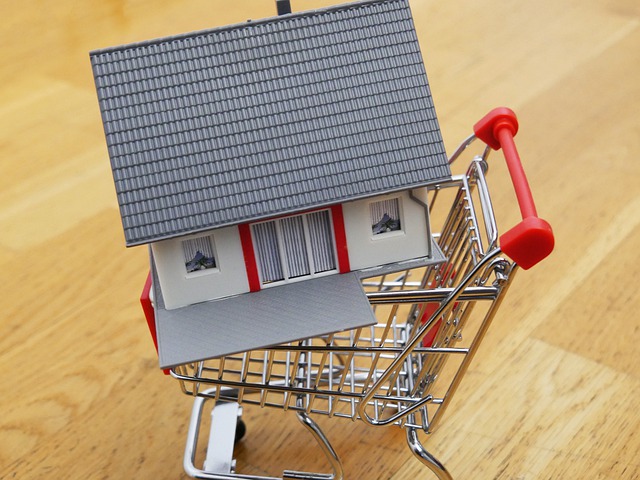 Want to buy your next home?
3G Properties Group wants to be your full-service Realtor®. Our team is a top producer, experienced and knowledgeable to assist clients with purchasing and selling their homes in addition to our property management services. We can guide you through the steps, put you in touch with one of our preferred lenders and help you improve your credit so you can purchase your next home. When you are ready to step into home ownership, please let us know.
---