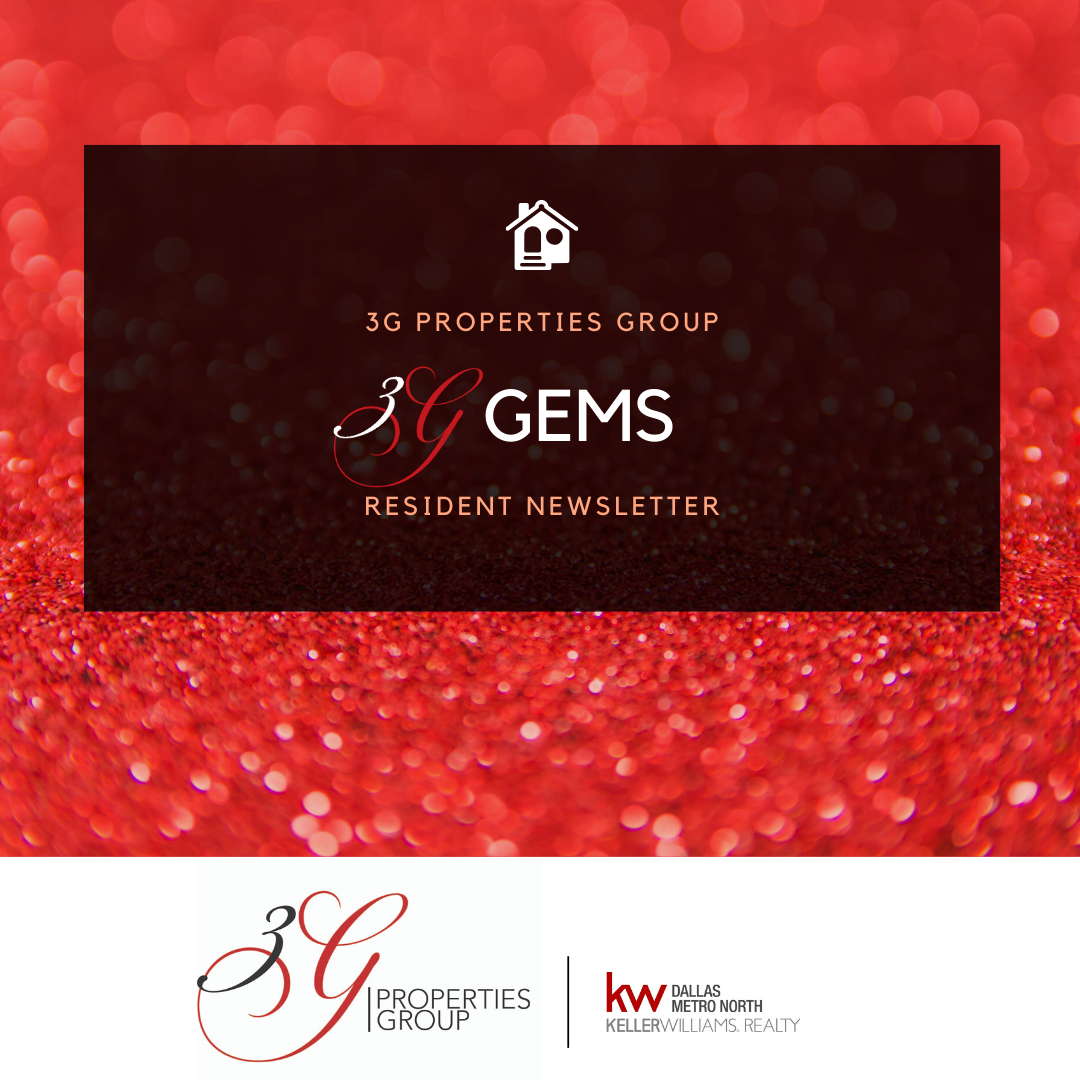 Tenant Newsletter
August 2022
Thank you for your continued support, Please vote.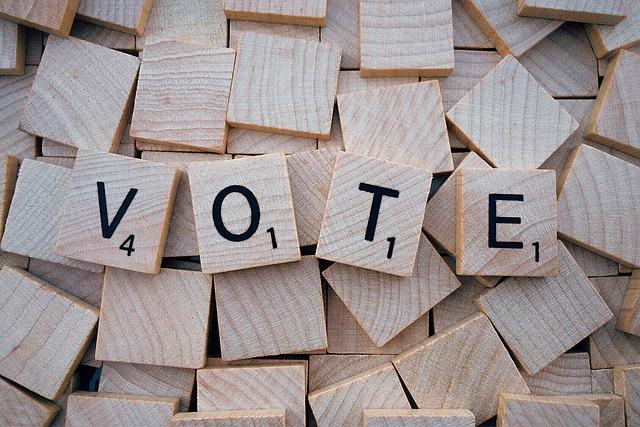 - BEST OF DENTON COUNTY VOTING IS OPEN -
If you have been happy with our services, we would like to invite you to vote!
---
Staying Safe Outdoors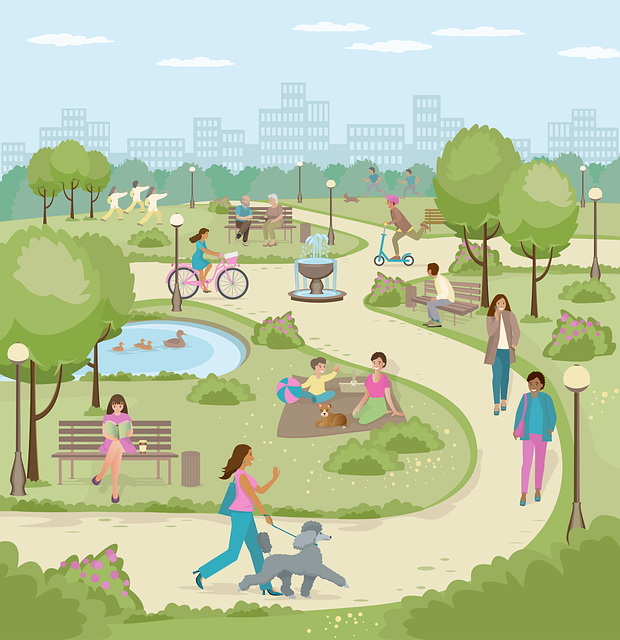 By DR. Rebecca Butler
Board Certified in Pediatrics by the American Board of Pediatrics
Simple Rules to Protect you Family from Sunburns
Keep babies younger than 6 months out of direct sunlight. Find shade under a tree, an umbrella, or the stroller canopy, and know that these coverings do not protect completely from exposure to UVA/UVB rays.
When possible, dress yourself and your children in cool, comfortable clothing that covers the body, such as lightweight cotton pants, long-sleeved shirts, and hats.
Wear a hat with an all-around 3-inch brim to shield the face, ears and back of the neck.
Limit the amount of sun exposure between 10am and 4pm when UV rays are strongest.
Wear sunglasses with at least 99% UV protection. Look for child-sized sunglasses with UV protection for your child.
Use sunscreen


Homepage V2 - Live Local Magazines
---

Summer Crime Prevention
with Sheriff Tracy Murphree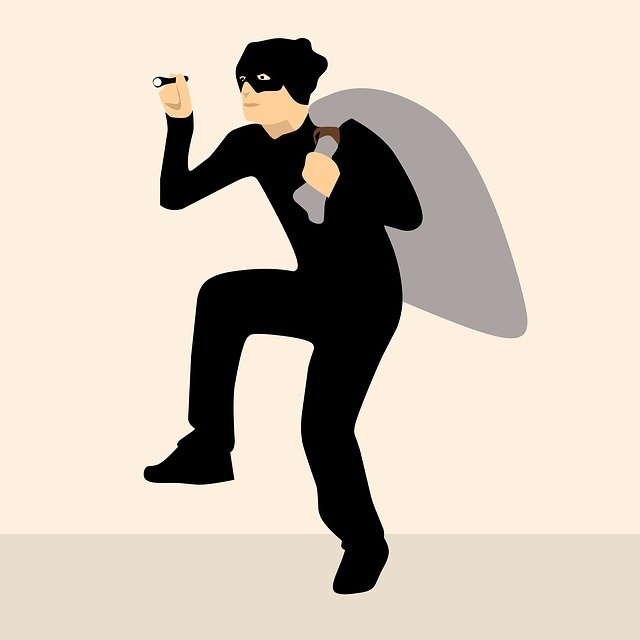 Summer is here! As many of you are planning to enjoy this summer season with your family, please stay safe and remember that criminals don't take a summer break. According to the Bureau of Justice Statistics, property crimes occur at higher rates during the summer that during any other season. Here are just a few Denton County Sheriff's Office tips to help you and your family have a safe and enjoyable summer.
VEHICLES

Do not leave your vehicle unattended with its windows down or doors unlocked. Secure your vehicle AT ALL TIMES, EVEN AT HOME!

Make sure all valuables are out of sight or removed from your vehicle.

Do not leave children or pets left unattended in vehicles. Please note the temperatures inside of a vehicle can be considerably warmer than the temperature outside. Excessive heat can cause serious injury or death.
VACATION WATCH

If you are going out of town, communicate with your neighbors or someone you trust that can keep an eye on your home.
Make sure your home is locked up and secure.

Stop your mail or have family/friends retrieve it for you.

Set a light on a timer inside of your home to create the appearance of activity inside.

Exterior motion sensor lighting can aid in deterring crime.

Keep valuables away from public view through a window etc. Place valuables in a safe if possible.

Do not post your vacation plans on social media.
PARENTS

Be proactive-make a plan in case you get separated during a family outing and have a meeting place and time.

Provide a list of phone numbers of neighbors, family, and friends that your children can call in an emergency. Make sure they know how to dial 911 and when it is and when it is appropriate to do so.

If your child or teen will be alone for a significant amount of time, check in with them often.

Monitor internet and social media activity to make sure children and teens are visiting appropriate sites.

If your children anre bike riders have them wear safety helmets and pads for protection and make sure they know their boundaries for safety.

ALWAYS REMEMBER TO TAKE THE TIME AND HELP PREVENT CRIME!
Homepage V2 - Live Local Magazines
---
It's that time of the year, Back to school is near!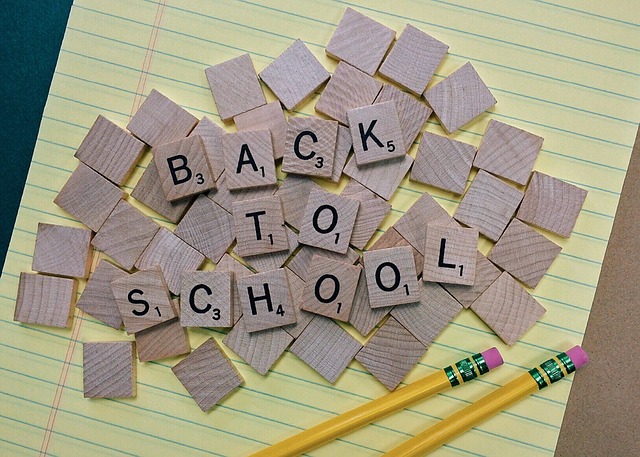 Here are 3 basic tips that you can share with your kids to start a good school year…
Get back on schedule
Start getting a good night's sleep so you're not sleeping through class.
Get Organized
Keep track of assignments starting on day one, and make sure you have all the supplies you need.
Get help when you need it
Don't be afraid to reach out to teachers, parents, mentors, and friends. (or tutors!)
---
How to Make Fruit Trifle Your Easiest, Prettiest Summer Dessert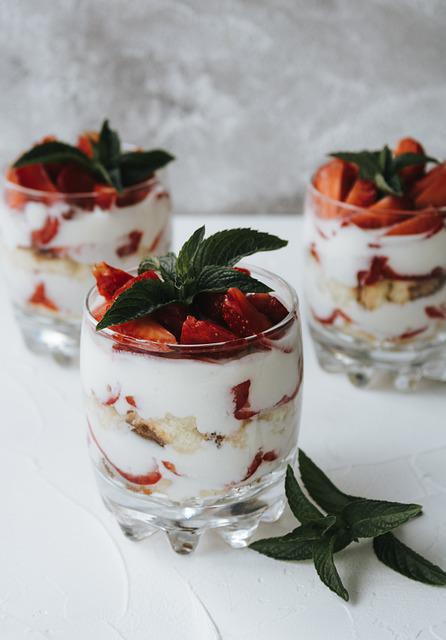 What Is a Trifle and Why Should You Make It?
A trifle is a simple dessert that originated in England, and true to its name, doesn't take itself seriously. Easily created with any combo of cake + fruit + creamy filling you wish, these multi-layered bowls of deliciousness can be assembled ahead of time and chilled until you're ready to serve it up. I'll share tips to make the best fruit trifle desserts, plus favorite recipes to try.
How to Make the Best Fruit Trifle
1. Use the right bowl. A large clear glass punch bowl with straight or gently sloping sides shows off the layers and layers of ingredients you use to build your trifle, adding to the wow factor of this deceptively easy dessert. You can also create individual servings in jars or parfait glasses.
2. Cut your cake, brownie, or cookie base into bite-size ingredients — this makes building and serving trifle a lot easier. However, if your recipe says you should use whole ladyfinger cookies to line the side of the bowl, you should follow that direction.
3. You can easily build your trifle with convenient store-bought ingredients, but in case you prefer homemade, try these recipes for pound cake, angel food cake, brownies, and ladyfinger cookies.
4. Trifles usually include a whipped cream, whipped topping, custard, or pudding layer. If you prefer homemade versions of store-bought products, try these recipes for homemade whipped cream, custards, and puddings.
5. Build your trifle layers from the outside in. Press fresh fruit or cake or creamy fillings right up against the glass so you can see the outer face of the layer, then fill in the rest of the layer.
For more recipes: How to Make Summer Fruit Trifles | Allrecipes
---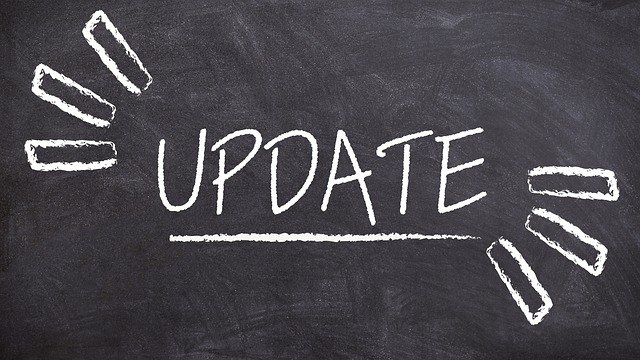 PLEASE REMEMBER TO KEEP YOUR RENTER'S INSURANCE POLICY CURRENT AND UP TO DATE! Please send us a copy of your renewed policy so we can add to your portal:
---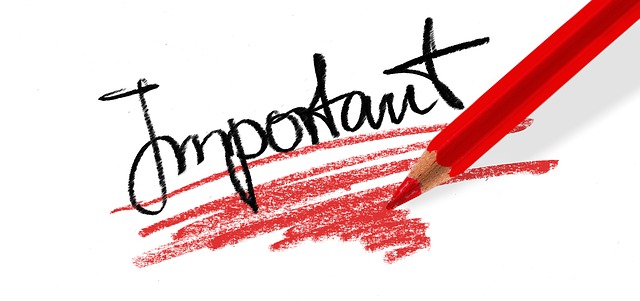 Tips & Reminders
Maintenance requests MUST be in writing so please use your tenant portal. Photos can also be uploaded to support your maintenance requests. Report any leaks so minor problems don't turn into major ones.
We have a new process for submitting emergency work orders.
For emergencies only, please call (713) 352-3768. Messages left will be checked after hours and on weekends. Please submit a work order as well. Please make note of this change.
Maintenance emergencies are:
Major Water Leak (shut off water immediately)

Heat is out and it is below 55 degrees

AC is out and it is above 85 degrees

Toilets: None are working (not just one)

Sewage backup throughout (not just a clogged drain)

Broken windows and doors (not lockouts)

Electrical: Outages (not caused by the power company or weather related) that affect major parts of the home

The HVAC systems can only perform within a 20 degree differential. If it's 100+ and you want your house to cool to 70 then you might want to invest in a portable a/c unit that you can move from room to room to create an even cooler environment.
We service each of our rental properties quarterly or semi-annually for filter changes, smoke alarm testing and property walk throughs. This is a requirement of your Landlord and to ensure the safety and condition of your home. If you refuse service, do not allow access to your rental property, do not leave your keyless deadbolt unlocked or do not safely secure your pet in its crate, a $65 trip charge will be added to your rental account.
If you are ever locked out of your rental property, it is your responsibility to contact and pay for locksmith services. This is not a maintenance request (see above).
Do NOT pour oil or grease down any drains including garbage disposals to prevent clogs and repairs being charged back to tenants due to misuse.
"Flushable" Wipes — and Almost Everything Else — Are Not Flushable. Here is a simple truth. Sewer systems were designed to handle two things — human waste and toilet paper. Flushing wipes increases the chances that the pipes will get blocked and cause serious problems for the sewer system in general. Repairs caused by misuse will be charged back to tenants.
Per your Lease Agreement, all tenants and occupants 18 years and older need their own separate Renter's Insurance Policy or on a combined policy naming all tenants and occupants as insureds. 3G Properties Group should be named on your policy as an "additional interest" so your insurance company will automatically send us your proof of insurance and any changes or updates. If all tenants are not named on the insurance policy or we do not have a copy of your policy on file, there is a mandatory $12.50 landlord's liability insurance policy charged to your rental property each month to be included in your rent payment. Tenant's personal property is not protected unless Tenant has their own RENTERS INSURANCE.
DUE TO LIABILITY, UNDER NO CIRCUMSTANCES SHOULD ANY TENANT OR OCCUPANT ACCESS THE ATTIC OF THE PROPERTY FOR STORAGE OR ANY OTHER PURPOSE. You are not allowed to change your AC filters if they are located in the attic space or above 6 feet from the ground.
No temporary or above ground pools of any kind or trampolines are permitted on the property per your Lease Agreement, paragraph 12D.
Tenant must kennel or crate pets whenever landlord or landlord's representative will be on property for a scheduled appointment. If not, there will be a $65 trip charge added to your rental account.
If you have an addition to your family, i.e. new baby, please let us know so we can add them as occupants. We will need their name and date of birth. Any occupants 18 or older are required to complete a rental application for approval prior to them moving in.
Please make all payments through your portal. We do not accept personal checks.
---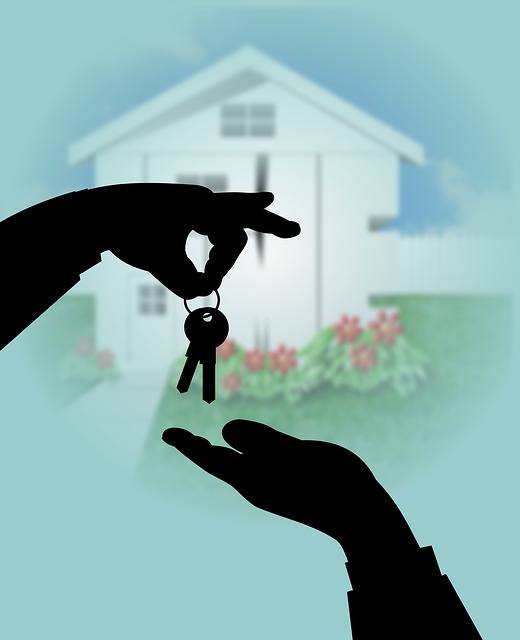 Want to buy your next home?
3G Properties Group wants to be your full-service Realtor®. Our team is a top producer, experienced and knowledgeable to assist clients with purchasing and selling their homes in addition to our property management services. We can guide you through the steps, put you in touch with one of our preferred lenders and help you improve your credit so you can purchase your next home. When you are ready to step into home ownership, please let us know.
---