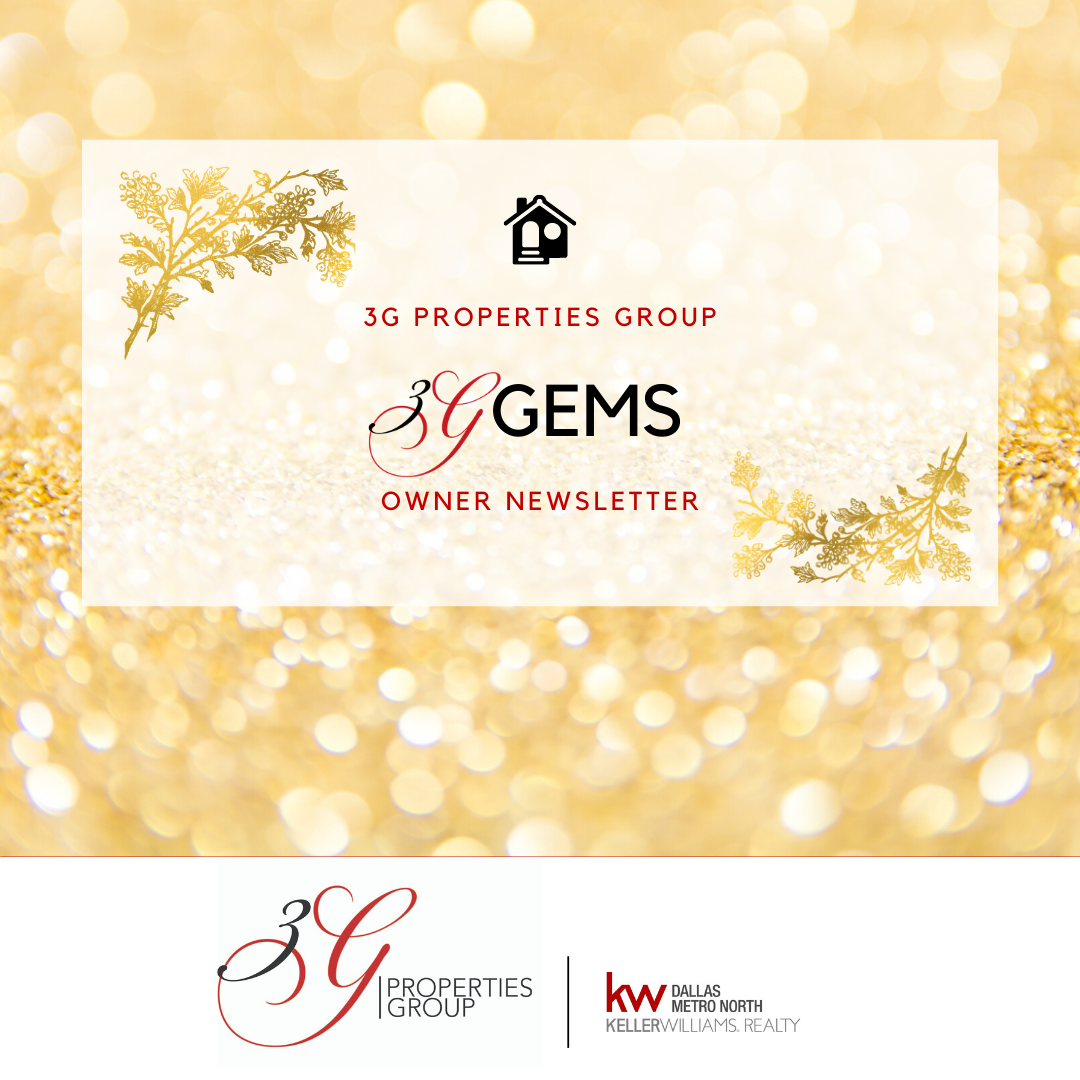 LANDLORD NEWSLETTER
End-of-the-Year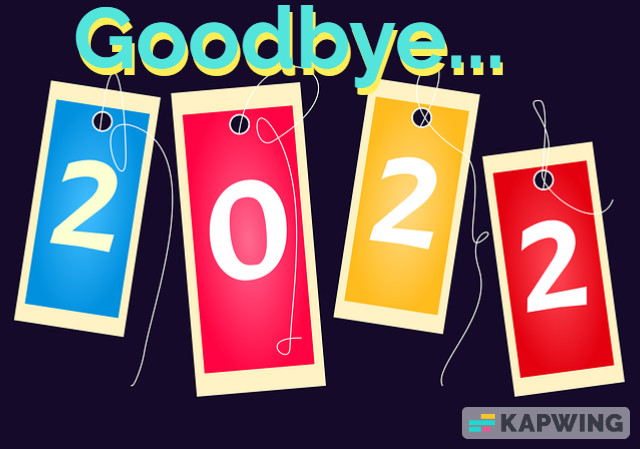 WELCOME OUR NEW LEASING COORDINATOR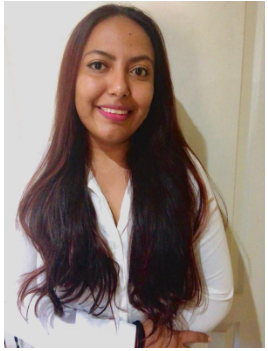 Emma Cañas
As 3G Properties Group continues to grow and provide additional support, we have added a new bilingual leasing coordinator. Welcome Emma! Emma has a bachelor's in business and is known for her customer service-oriented skills, proactivity, and professionalism. Her attention to detail is backed up by her 3 years of experience as a team leader and quality assurance coordinator. She enjoys chai tea, books and travel. Emma will be a great addition to our 3G team and she will be transitioning into tenant application processing, leases, renewals, make readies and more. We are thrilled to be adding another professional to our outstanding 3G Property Team.
---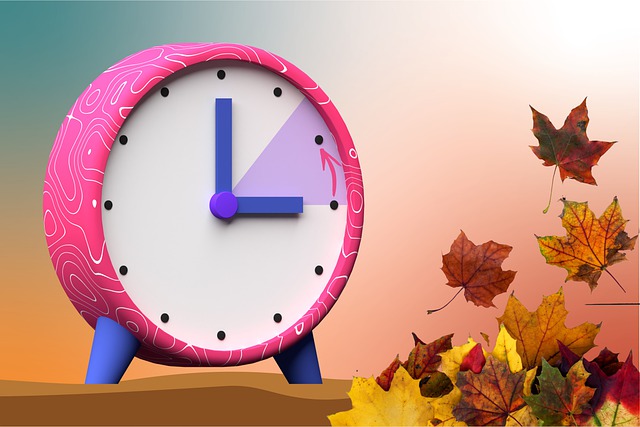 Don't forget to FALL BACK!
Set your clocks back one hour Sunday morning...


Sunday, November 6th
---
HOLIDAY OFFICE CLOSURE
Thanksgiving: Thursday, November 24th, and Friday, November 25th
Christmas: Friday, December 23rd, and Monday, December 26th
New Year: Monday, January 2nd
---
FEDERAL RESERVE RAISES INTEREST RATES BY 75 BASIS POINTS FOR THIRD STRAIGHT MONTH
By Megan Henney | FOXBusiness | September 21, 2022
Central bank continues its inflation-fighting campaign with another big rate hike
The Federal Reserve raised its benchmark interest rate by 75 basis points for the third straight month as it struggles to bring scorching-hot inflation under control, a move that threatens to slow U.S. economic growth and exacerbate financial pain for millions of households and businesses.
The three-quarter percentage point hikes in June, July and September — the most aggressive series of increases since 1994 — underscore just how serious Fed officials are about tackling the inflation crisis after a string of alarming economic reports. Policymakers voted unanimously to approve the latest super-sized hike.
The move puts the key benchmark federal funds rate at a range of 3% to 3.25%, the highest since before the 2008 financial crisis. It marks the fifth consecutive rate increase this year.
In addition to the large rate hike, Fed officials laid out an aggressive path of rate increases for the remainder of the year. New economic projections released after the two-day meeting show policymakers expect interest rates to hit 4.4% by the end of the year, suggesting that another three-quarter percentage point increase is on the table.
Officials expect to continue raising rates in 2023, before stopping at a termination rate of 4.6% — well into restrictive territory — and eventually modestly lowering rates beginning in 2024. That is a far more hawkish outlook than officials laid out earlier this year. Policymakers see rates falling to 3.9% in 2024 and 2.9% in 2025.
The rate hike decision and the latest economic projections underscore just how committed the Fed is to wrangling inflation under control, even if that means risking an economic recession.
"We have got to get inflation behind us," Federal Reserve Chairman Jerome Powell said during a post-meeting press conference in Washington. "I wish there were a painless way to do that. There isn't."
The median projections imply that officials will tighten the benchmark federal funds rate by another 125 basis points this year, suggesting a 75 basis-point increase in November and a 50 basis-point increase in December. But Powell said that no decision has been made yet regarding the size of increases over the next few months and stressed that officials are hinging the decision on forthcoming economic data.
Despite the slew of aggressive rate increases, however, inflation has remained stubbornly high. It ran even hotter than expected last month, with the consumer price index, a broad measure of the price for everyday goods that includes gasoline, groceries and rents, increasing 0.1% in August from the previous month, dashing hopes for a slowdown. On an annual basis, inflation is running at 8.3% — a nearly 40-year high.
Even more concerning is the surge in core prices, which climbed 0.6% in August from the previous month — a bigger increase than in April, May, June and July, and a troubling sign that underlying inflationary pressures in the economy remain strong.
But the efforts to combat inflation carry a potential risk of recession, with a growing number of economists and Wall Street firms forecasting an economic downturn this year or next. Hiking interest rates tends to create higher rates on consumer and business loans, which slows the economy by forcing employers to cut back on spending. Mortgage rates have nearly doubled from one year ago to 6%, while some credit card issuers have ratcheted up their rates to 20%.
Economists widely agree the risks of a recession climbed considerably this year and that avoiding a downturn in the near future will be increasingly difficult as the Fed tightens monetary policy.
Powell has previously argued that a "soft landing" — the sweet spot between curbing inflation without crushing growth — is possible, but he seemed to abandon that promise on Wednesday. The Fed chief conceded that a recession is possible and that securing a soft landing will be "very challenging."
"The chances of a soft landing are likely to diminish to the extent that policy needs to be more restrictive, or restrictive for longer," he said. "Nonetheless, we're committed to getting inflation back down to 2%. We think a failure to restore price stability would mean far greater pain."
The updated forecasts showed unemployment climbing to 4.4% by the end of next year, up from the current rate of 3.7%. That's significantly higher than June, when policymakers saw the jobless rate inching up to 3.7%. Estimates for economic growth, meanwhile, were marked down to 1.2% in 2023 and 1.7% in 2024.
"With the new rate projections, the Fed is engineering a hard landing — a soft landing is almost out of the question," said Seema Shah, chief global strategist of Principal Global Investors. "Powell's admission that there will be below-trend growth for a period should be translated as central bank speak for 'recession.' Times are going to get tougher from here."
---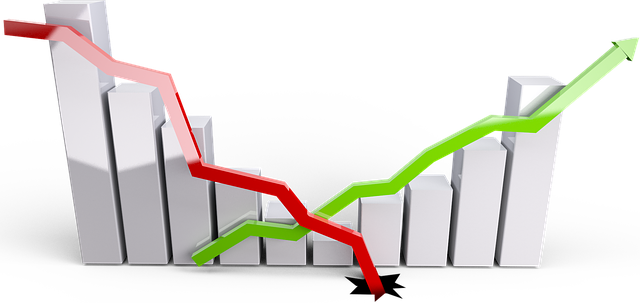 Local Market Reports
September 2022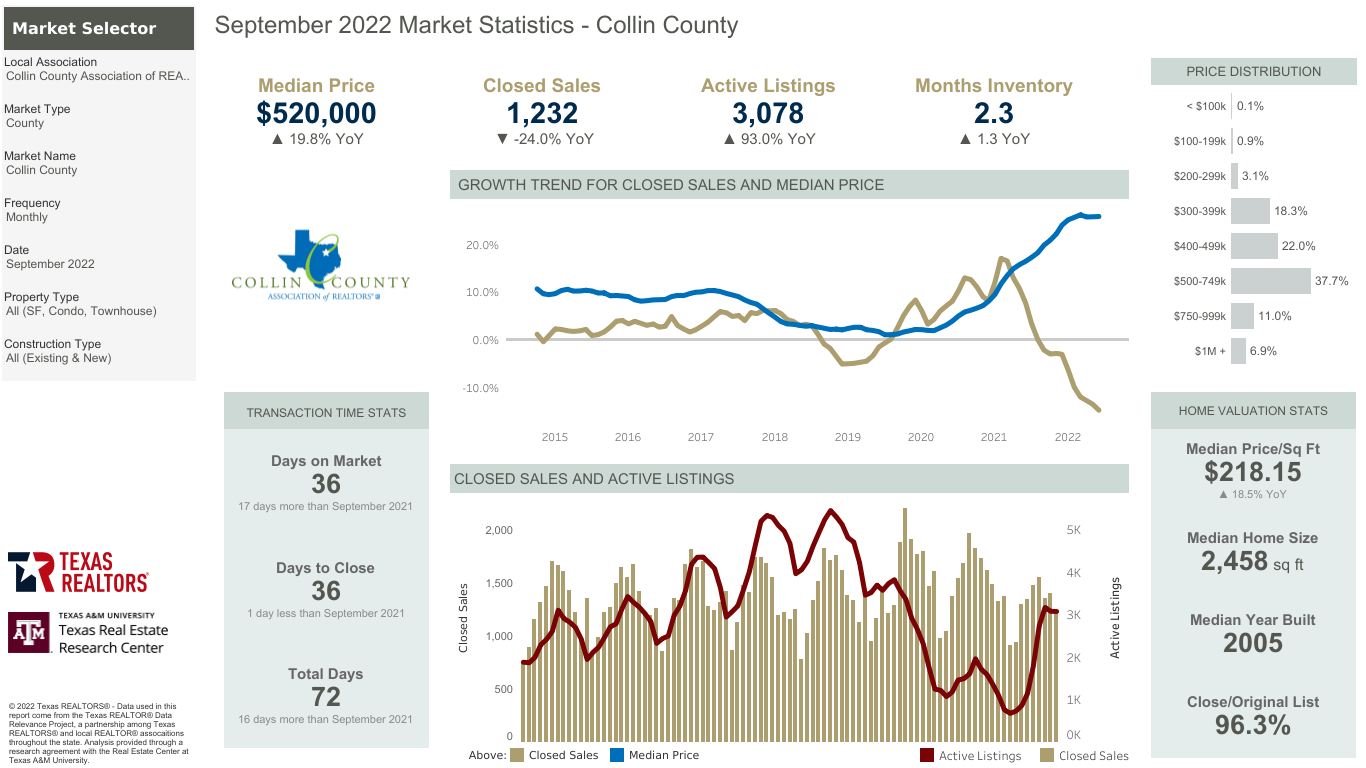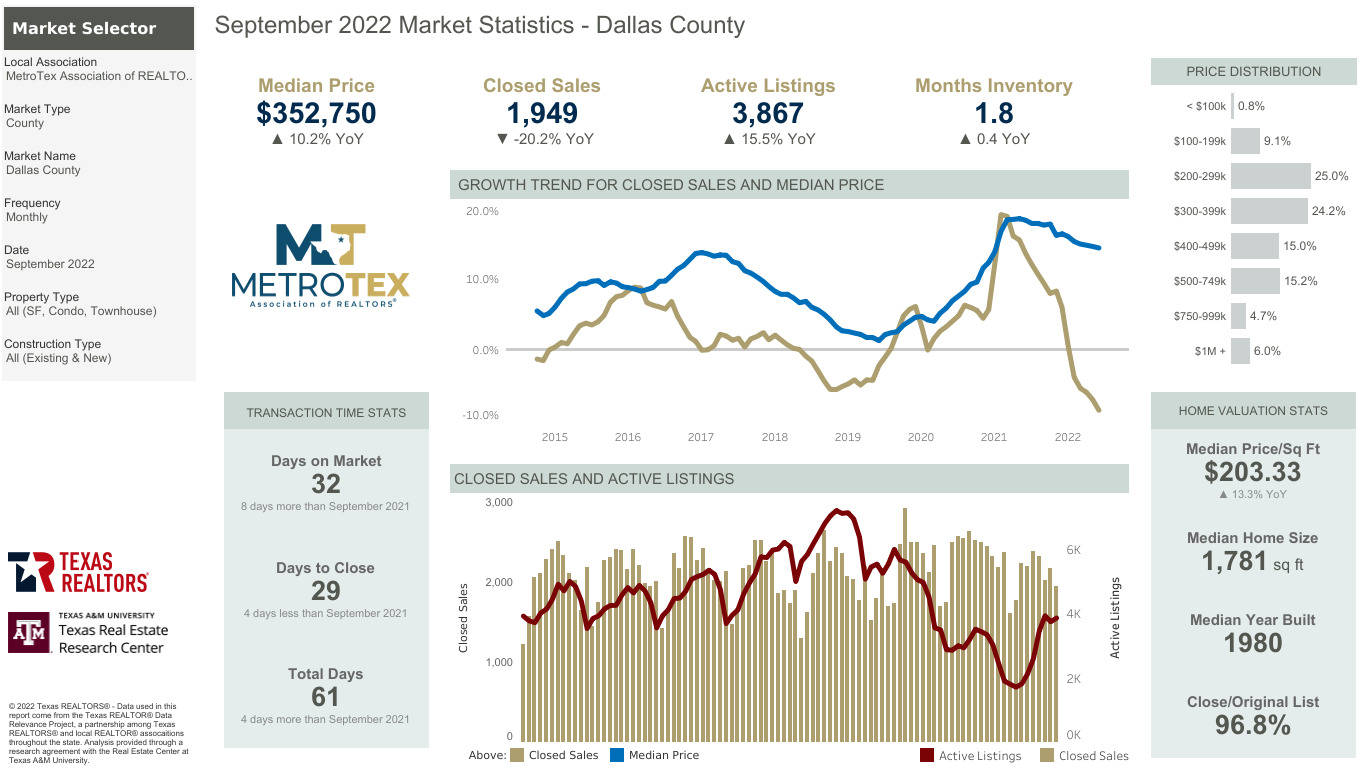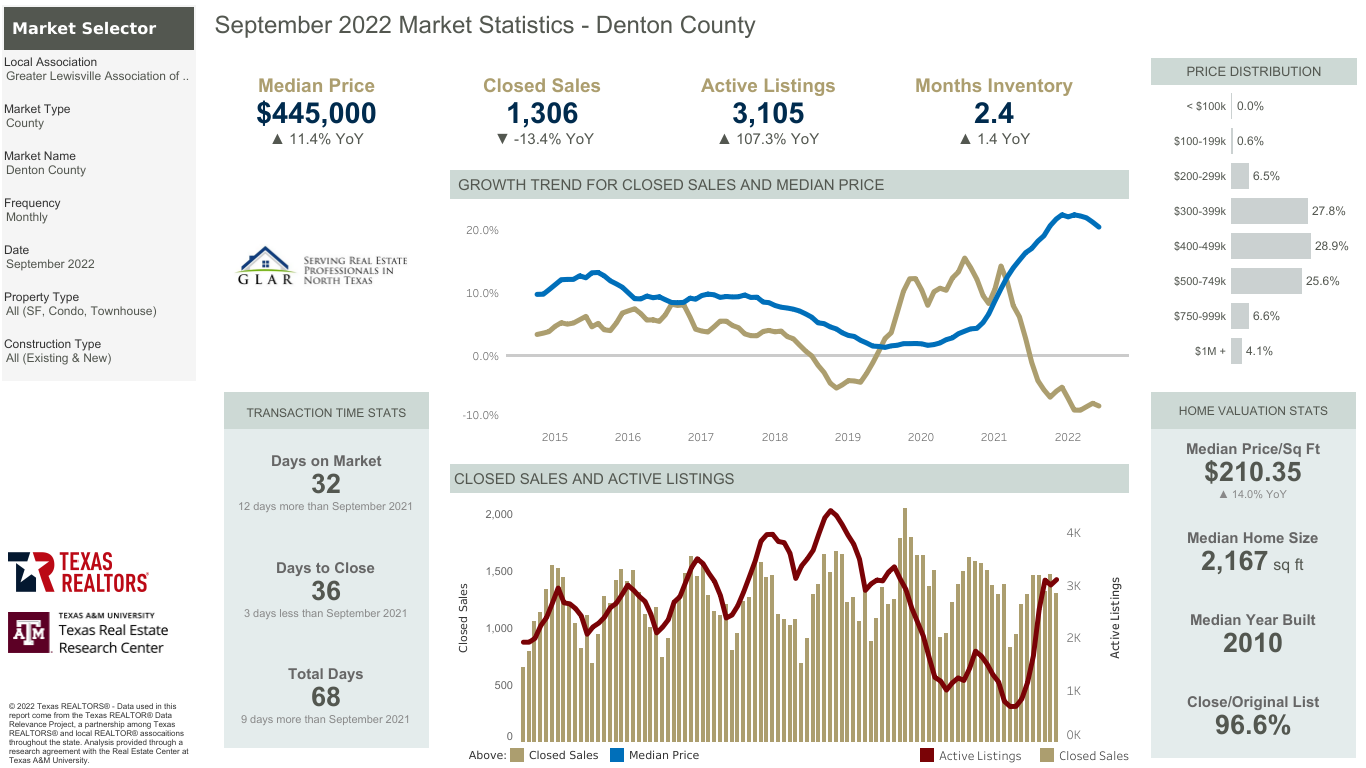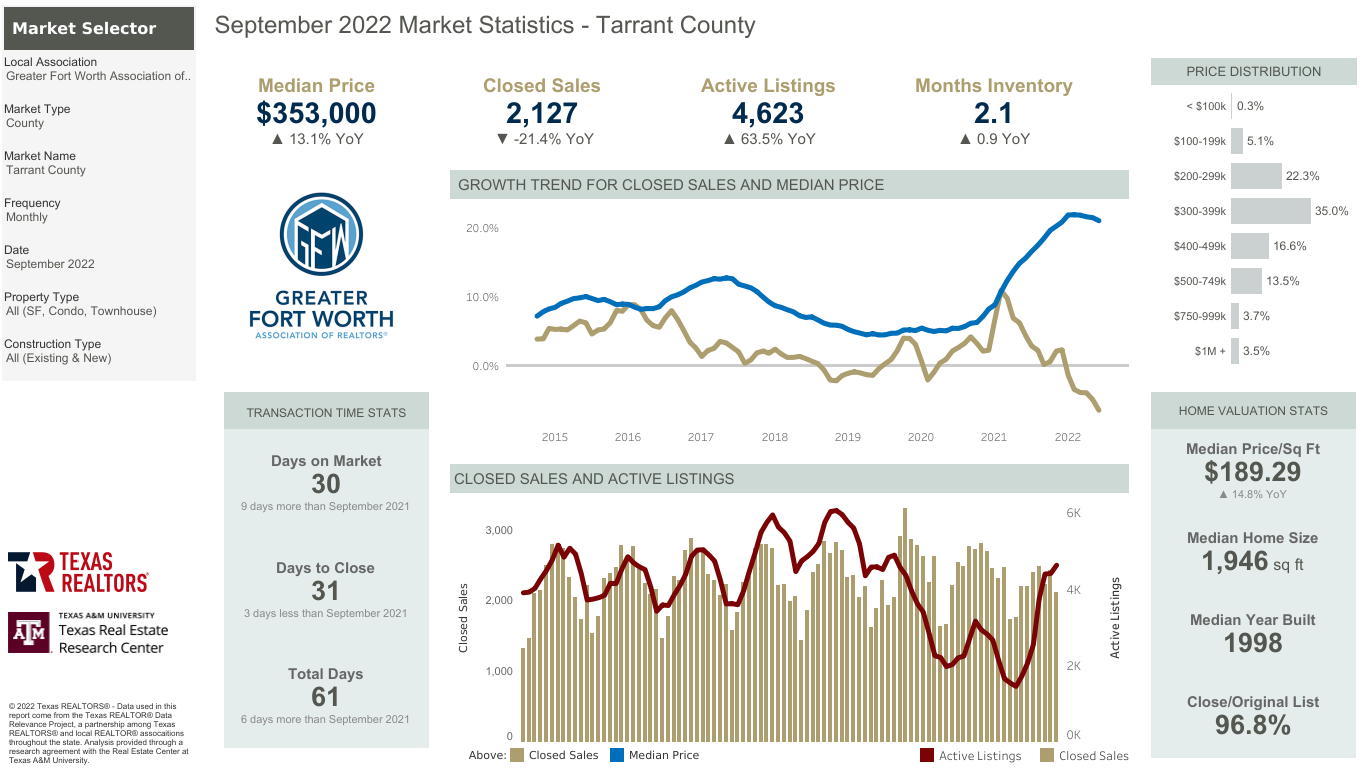 ---
The Best Real Estate Returns
Come After Recessions
By Hannah Zhang | Institutional Investor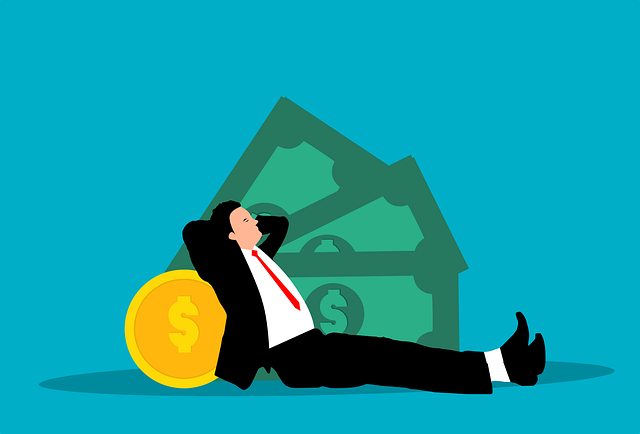 The current market dislocation in the real estate market will likely generate strong vintage returns in 2023 and 2024, according to Cohen & Steers.
Amid a slow down in the economy, higher financing costs, and mounting fears of a recession, real estate values are fast declining. But the downturn is an opportunity for investors who stick with their real estate holdings — or invest more — during the downturn.
In fact, superior returns in real estate tend to follow recessionary periods, according to the latest report from Cohen & Steers, which has $88 billion in assets, including $56 billion in real estate.
To read the full article, click here: https://www.institutionalinvestor.com/article/b1zzgchpx627kz/The-Best-Real-Estate-Returns-Come-After-Recessions
---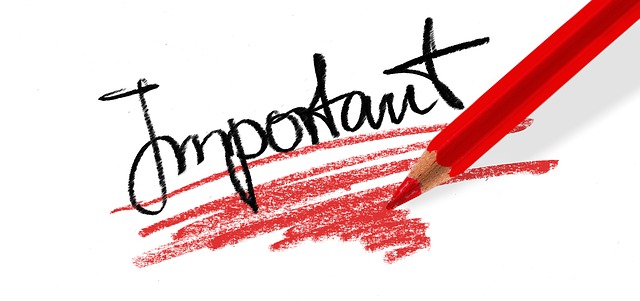 Please bear in mind 3G Properties Group handles basic maintenance requests and is not a general contractor or construction company. We are happy to work with YOUR preferred vendors as long as 3G obtains proof of their liability insurance, copy of their W9 and coordinates the repairs. As your property management company, we are charged with coordinating all maintenance with your resident as part of our liability protection for both you and 3G. If the owner, resident and vendor are communicating outside of our Maintenance Coordinator and/or 3G team, this can cause significant problems. We expect to pay your vendor through our system so all of your annual expenses are reflected on your 1099. 3G Properties Group strives to provide you with a "hands off" experience as much as possible, relieving you from maintenance burdens and headaches!
---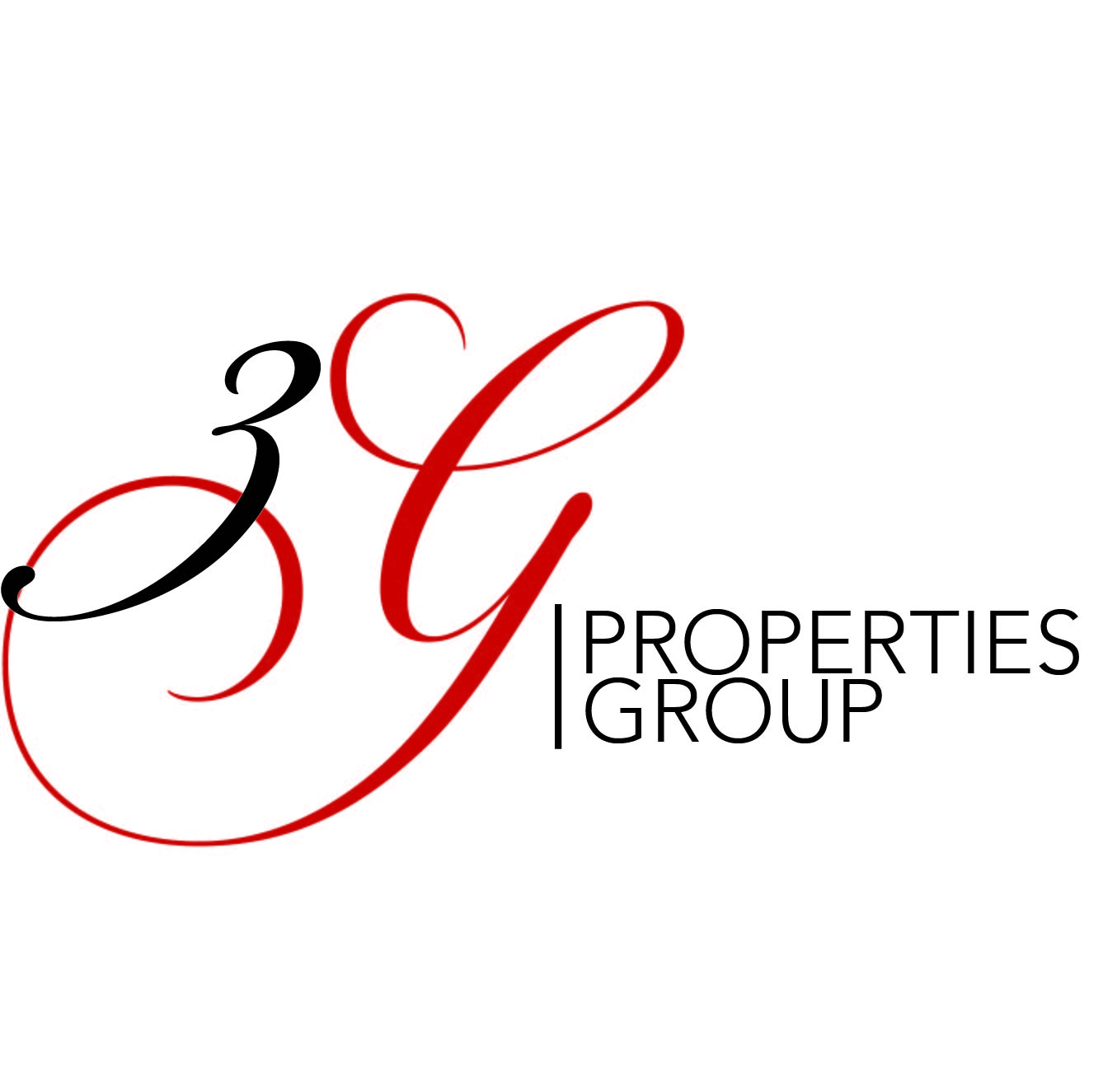 We are currently experiencing a churn in rental properties and are onboarding more properties than ever. As 3G continues to grow so is our team, systems, and processes. 3G is committed to high customer satisfaction and excellence. We take pride in creating lasting relationships with our clients. Our biggest job as your Professional Property Management Team is to protect YOUR asset and limit your liability exposure.
With 200+ properties in our management portfolio, we are confident our integrity, professionalism and expertise benefit you as the Landlord. Our Property Managers are licensed REALTORS® and experienced in handling tenant disputes and issues. Our 3G management team has a combined experience of over 80 years in real estate and are versed in real estate-related regulations.
Our 3G team has earned some prestigious awards last year and we take these seriously! We appreciate YOU, your tenants and your referrals.

---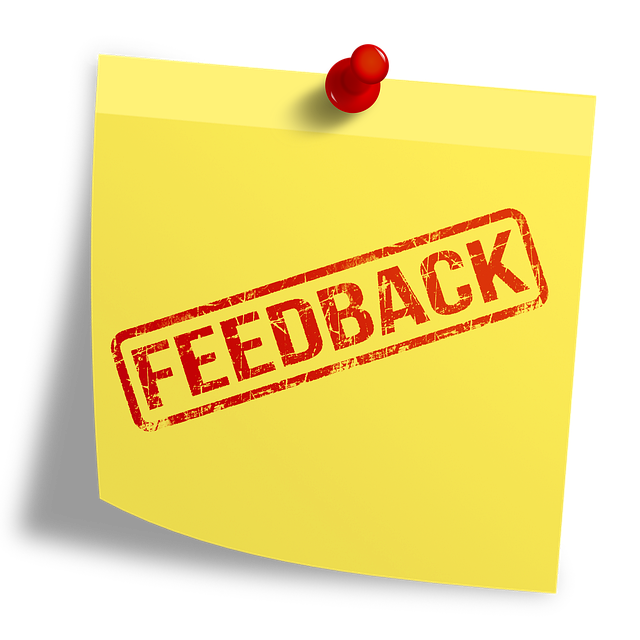 Notes from a few of our residents!
3g properties is amazing! They are very quick to respond to any and all needs. Our maintenance man is awesome as well! If he sees a need he's quick to put a work order in! He also completes work orders very quickly! 3g's professionalism and experience makes it all worth while to rent with them! I would definitely recommend that if you are looking to rent, choose them! Choose them over apartment living! You won't regret it!!!- Resa






---
---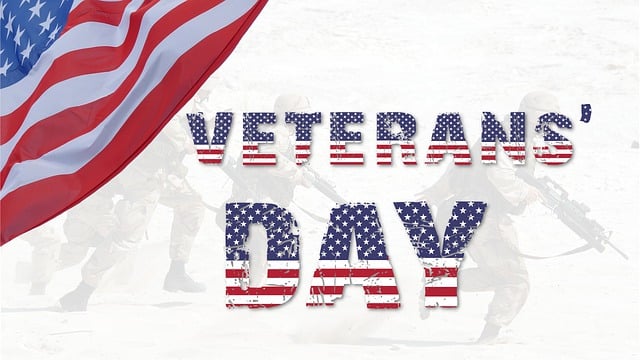 Veterans Day (originally known as Armistice Day) is a federal holiday in the United States observed annually on November 11, for honoring military veterans of the United States Armed Forces (who were discharged under conditions other than dishonorable)
Veterans Day is distinct from Memorial Day, a U.S. public holiday in May. Veterans Day celebrates the service of all U.S. military veterans, while Memorial Day honors those who had died while in military service.
November 11, 2022
Thank you to ALL Veterans who have served our country!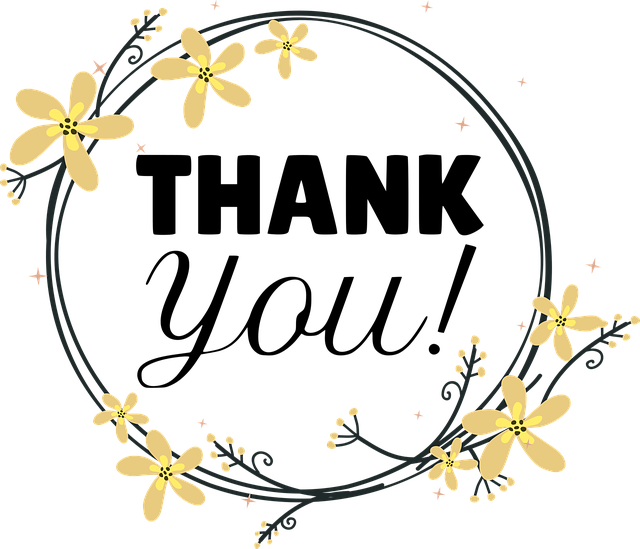 ---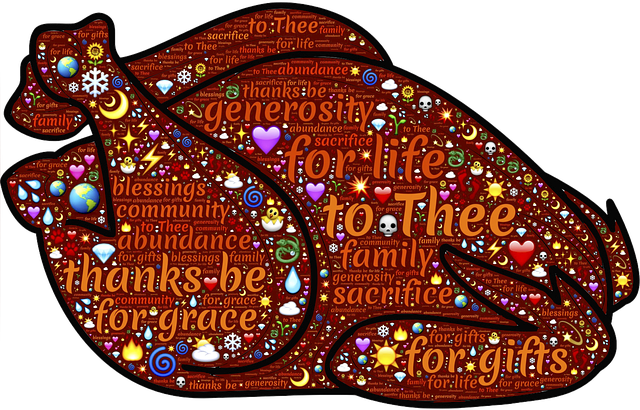 Gratitude turns what we have into enough and we are grateful for each of you!
---

APPLE CIDER DONUT BUNDT CAKE
Prep Time: 10 min

Cook Time: 50 min

Total Time: 1 hr
Take all your favorite flavors of an apple cider donut and make them into an easy Bundt cake. This apple cider Bundt cake is tender, moist, spiced to perfection and coated in a buttery, cinnamon sugar for the ultimate Fall treat.
For this delicious recipe, Click Here
---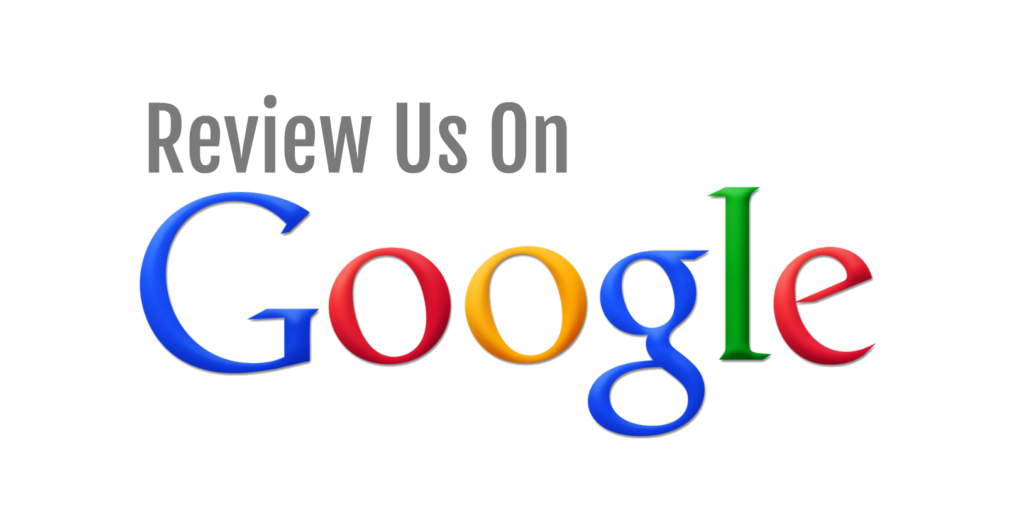 ---
From our 3G family to yours